People Top 5
LAST UPDATE: Tuesday February 10, 2015 01:10PM EST
PEOPLE Top 5 are the most-viewed stories on the site over the past three days, updated every 60 minutes
Fade to Black
A Sharecropper's Son, Country Hero Johnny Cash Walked the Line and Became a Legend
1932-2003
Throughout their 35-year marriage, June Carter and Johnny Cash reigned as the first couple of country music. So friends were not surprised when, within days of June's death in May, Johnny, 71, decided he wanted to record some new songs. "That seemed to be his emotional outlet," says neighbor Marty Stuart, who toured with Cash back in the '80s. "Music was the one thing that was a bit of a healing balm." Most days around noon, the band would gather and jam, either at Cash's 50-acre estate in Hendersonville, Tenn., at Stuart's home next door or at Cash's cabin in the woods. "He was good for two, three hours and probably recorded 40 to 50 songs," says Stuart, who was once married to Cash's daughter Cindy. "It knocked me out how much fire he had."
On Sept. 12, after nearly a half century of seesawing between the highs and lows of success and excess, the gravel-voiced country legend died at Baptist Hospital in Nashville, with three of his five children and his three living siblings at his bedside. Cash, who had tamed his on-again, off-again drug addictions in the early '90s, was recently battling glaucoma, asthma and a depleted immune system, but the cause of death, ultimately, was respiratory problems connected to diabetes—and the ravages of a broken heart. "After June died, life was a struggle for him. His daughter told me he cried every night," says singer-songwriter Kris Kristofferson, a longtime friend. On Aug. 20, in one of his last interviews, Cash sat at home in a wheelchair surrounded by antiques and guitars that had been tagged to bequeath to family members. "He told us, 'I'm going to die soon,' " says MTV News' Kurt Loder. "It was a little depressing."
Still, Cash's death came as a shock to loved ones. "He had been in and out of the hospital for years," says Kristofferson, 67. "He always got better." Toward the end, Cash had been particularly eager to attend the Aug. 28 MTV Video Music Awards, where he was a nominee in six categories for his cover of "Hurt," a Nine Inch Nails song about drug addiction. "He told me he was really looking forward to getting out of that damn wheelchair and walking out onstage," says Stuart. Adds country manager Merle Kilgore, who was best man at the Cashes' wedding: "He had the doctor working on his leg so he could walk 200 steps." Ultimately, Cash's health failed him and he couldn't attend. Even so, when
Justin Timberlake
beat out Cash in the best male video category, he told the audience, "This is a travesty! I demand a recount. My grandfather raised me on Johnny Cash, and I think he deserves this more than any of us tonight."
As the congregation at Cash's memorial service in Hendersonville on Sept. 15 made plain, most of the music world doesn't need such reminders. Tucked among the 1,500 people who attended the low-key, private service at First Baptist Church were stars young and old, country and rock: Vince Gill, Amy Grant, John Mellencamp, Kid Rock, Hank Williams Jr., Dwight Yoakam. The roster of honorary pallbearers (including Willie Nelson and Kristofferson) and performers (including
Sheryl Crow
and Emmylou Harris) bespoke Cash's patriarchal status. Cards placed among the flowers lining the altar—"Sadness and much regret" from Bob Dylan, and "I can't stop loving you" from Ray Charles—attested to Cash's wide influence.
In a moving eulogy, Rosanne Cash, 48, his oldest child, spoke of Cash's humility and humanity as a star and a father. "He never criticized, he never condescended to us, he never forced his will on us," she said. "He respected us as much as we respected him." Lou Robin, who was Cash's manager for 34 years, told the assemblage, "Johnny was basically a poet who put his words to music whenever the mood came over him." Rev. Courtney Wilson, a friend of 35 years, spoke of Cash's hard-fought battles: "He had his difficulties, he had his struggles. But what impressed me was that he didn't ever quit."
Indeed, the same gritty resolve that guided Cash's final months informed his life and his music. Never one to bow to musical fashion, Cash consulted only the muses and demons raging in his head and heart to write the songs that he often performed to devastating effect. "He stood up for the underdogs, the downtrodden, the prisoners, the poor, and he was their champion," says Kristofferson. "He appealed to people all over the world." Cash's concerts drew sellout crowds on four continents; those crowds were packed with ardent fans who knew his lyrics. Back home, he seemed as comfortable performing in the country's maximum-security prisons as he did collecting the 2001 National Medal of Arts from President George Bush in Washington, D.C.
Cash was particularly revered in music circles, where he remains one of only a handful of artists to be inducted into the Country Music, Rock and Roll and Nashville Songwriters Halls of Fame. With more than 100 albums, 1,500 songs and 11 Grammys (including 1991's Legend Award) to his credit, Cash was the icon's icon. The weekend after Cash's death, Bruce Springsteen opened concerts in Washington, D.C, and Chapel Hill, N.C., with Cash's "I Walk the Line," a tribute to the man whom the rocker, like Tom Waits, Leonard Cohen and many others, regarded as a mentor. "He constantly gave me encouragement. 'Son, you are doing things just right. Do it like you feel it,' " says country singer Travis Tritt. "I'll miss hearing those words from him."
The fourth of Ray and Carrie Cash's seven children, John endured a hardscrabble childhood. When he was still a toddler, his sharecropping family settled in a federally sponsored New Deal farming collective in Dyess, Ark., which allowed them to buy, with no money down, a house, barn and 20 acres of farmland. The farm lacked electricity and plumbing, and Cash worked 12-hour days in suffocating heat alongside his parents and siblings as they bent over rows of cotton. Life had its lighter moments, however, with family songfests and off-hours spent fishing and hiking. It also had its tragedies, as when Cash's beloved older brother Jack died at age 14 in a woodcutting accident. Encouraged by his mother, who played guitar and fiddle, Cash sought solace in music, composing his first songs on his guitar at 12.
Upon graduation from high school in 1950, Cash enlisted in the Air Force. While stationed in Landsberg, West Germany, where he served as an intelligence-service radioman, he wrote the lyrics for the song that would become his signature, "Folsom Prison Blues," after a documentary about prison conditions was screened on the base. After his discharge, Cash married Vivian Liberto, his wartime pen pal, and settled in Memphis, where he began performing at fairs and church socials with a pair of auto mechanics. Lacking costumes at their first gig, the three wore black shirts and jeans, thereby giving birth to the Man in Black's enduring look, which came to represent his solidarity with those less fortunate.
Cash cadged an audition with Sam Phillips, who owned the Sun Records label, home to Elvis Presley, Jerry Lee Lewis and two other rockabilly musicians who would become close pals: Carl Perkins and Roy Orbison. He was astounded when Phillips told him that he would release the audition track "Hey, Porter" as a single if Cash could write "a real weeper" for the flip side. Cash took him literally, and in 1955 "Cry, Cry, Cry" became Cash's first, albeit modest, hit. A year later his ballad "I Walk the Line" sold more than a million copies and crossed over to the pop charts.
In 1963 he and his touring partner June Carter topped the country charts with "Ring of Fire," a song about forbidden love that she cowrote (with Merle Kil-gore) and they recorded while they were falling in love-and married to other people. "It hurt to hear that song," Carter told PEOPLE last year. "It got to where the relationship had to be, come hell or high water." Indeed, there was plenty of hardship before he and Carter got together. By the mid-'60s, as he performed up to 300 concerts a year, Cash was gobbling amphetamines to stay awake and barbiturates to steady the rush. He trashed hotel rooms, totaled cars, failed to show up for gigs. After smashing the footlights at Nashville's Ryman Auditorium during a 1965 Grand Ole Opry broadcast, Cash was briefly banned from the weekly show. "I was scraping the filthy bottom of the barrel of life," he wrote in his 1997 memoir.
In 1966, after 12 years of marriage, Liberto, with whom Cash had four daughters (singer Rosanne; Kathy, 47; Cindy, 45; and Tara, 42), filed for divorce. His salvation was literally waiting in the wings in the person of Carter, whose Christian prayers and ministrations helped him quit drugs cold turkey in 1967. The next year they married, and she and her two young daughters, Carlene, now 47, and Rosie, 45, joined the Cash household. "Our hearts are attuned to each other," Cash said of Carter in 1998. "I can't envision living without her."
The newly sober Cash attracted a fresh generation of fans. "What kept him credible with people was that when he made mistakes, he was the first one to raise his hand and say, 'I did it. I messed up,' " says Marty Stuart. "He had a humble nature, and you couldn't not forgive him." Cash's 1968 album,
Johnny Cash at Folsom Prison
, and its 1969 follow-up, recorded at San Quentin, were the best-selling of his career. When he became host of his own ABC variety hour,
The Johnny Cash Show
, in 1969, he was one of the world's bestselling solo musicians. With the 1970 birth of his and Carter's only child, John Carter, Cash wrote, "My happiness grew and grew. Sobriety suited me." It would last, with intermittent slips, for the rest of his life.
In his final decade Cash released four albums, culminating with last year's
American IV: The Man Comes Around
. But the world has not heard the last of Johnny Cash. This fall, American Records plans to release his five-CD set, tentatively titled
Unearthed
. And after that? "They will be singing Johnny Cash songs and talking about Johnny Cash 200 years from now," says Travis Tritt. "He is one of those guys who's bigger than life—and always was."
Jill Smolowe and Steve Dougherty
Beverly Keel and Kate Klise in Henderson-ville, Kelly Williams and Trine Tsouderos in Chicago and Susan Mandel in Washington, D.C.
Contributors:
Beverly Keel,
Kate Klise,
Kelly Williams,
Trine Tsouderos,
Susan Mandel.
Advertisement
Today's Photos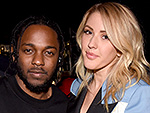 Treat Yourself! 4 Preview Issues
The most buzzed about stars this minute!