People Top 5
LAST UPDATE: Tuesday February 10, 2015 01:10PM EST
PEOPLE Top 5 are the most-viewed stories on the site over the past three days, updated every 60 minutes
Picks and Pans Main: TV
Don't Miss
DRAMA




This series is potentially intriguing—or so I choose to believe, despite a few scenes in the Sept. 28 premiere that are flat-out ridiculous.
West Wing
defector Rob Lowe stars as Jack Turner, an idealist working at a free legal clinic supported by the big Washington, D.C., firm of Lyon, LaCrosse and Levine. When the managing partner commits suicide—or was it murder?—Jack flatly rejects an offer to take over the high-level job, fearing the firm only wants him as a front man because his father is the chairman of the Senate Judiciary Committee (guest star Rip Torn, always forceful but extra-hammy here). George Riley (Matt Craven), Jack's clinic colleague, argues that he should accept the promotion so the heartless firm won't close the pro bono operation out of spite. Their disagreement turns into a brawl, with Jack and George rolling around on the sidewalk. It's the silliest smack-down of the new season, but it's not the worst moment in the pilot. That comes when the nasty young man of the firm, Grant Rashton (a miscast Kyle Chandler, former star of
Early Edition
), laments that Jack will cut off his path to power. "Pull yourself together!" snaps Grant's scheming assistant (Frances Fisher), insubordinately slapping his face.
So why give this show a chance? Because the John Grishamesque plot maneuvers have away of pulling you in. Because Lowe is pretty good as Jack, particularly when he's doing that snippy-righteous thing he perfected in Martin Sheen's White House. But if George is to be Jack's conscience, let him forswear fisticuffs.
NBC (Thursdays, 9:30 p.m. ET)
COMEDY




What's love got to do with it? Absolutely nothing. This new sitcom seems dedicated to sex without emotion—unless embarrassment counts as an emotion.
Steve (Jay Harrington) is a bit embarrassed to be engaged in sexual activity with Jane (Lindsay Price) in the ladies' room of a cocktail lounge, but only because Susan (Rena Sofer), with whom he'd rather be getting it on, walks in at the wrong time. Steve and Jeff (Christopher Moynihan) are slightly abashed to be sexually aroused by Jane's broad hints of lesbian lust for Susan and Sally (Sonya Walger), but only because they're all attending a funeral at the time.
Coupling
, based on a British hit, clearly wants to be
Friends
only bolder. But the characters are dislikable, the farce is strained, and the show's mind has just one track. "Does your penis do all your thinking?" Susan asks Patrick (Colin Ferguson). In this circle of friends, that would make him an intellectual.
CBS (Sundays, 8 p.m. ET)
CRIME DRAMA




Following up on his success with
CSI
,
CSI: Miami
and
Without a Trace
, executive producer Jerry Bruckheimer goes for another surefire crime formula with this series centering on Lilly Rush (Kathryn Morris from
Minority Report
), a crusading Philadelphia cop who cracks unsolved cases from the past.
The flashbacks are effective, at times almost surreally so. Morris conveys Lilly's dedication but smiles just often enough to keep the character from coming across as the grimly determined type. In short,
Cold Case
should be money in the bank for CBS. But the Sept. 28 premiere suffers from a predictable murder plot—with echoes of the Martha Moxley-Michael Skakel story—and an overly arty climactic sequence that belongs in a music video, not a police drama.
CBS (Fridays, 8 p.m. ET)
DRAMA




With the passing of
Touched by an Angel
, CBS probably needed something to fill the spirituality gap. But that's no reason to dismiss this offbeat series about a confused teen who gets messages from the Almighty.
In the Sept. 26 pilot, God first appears to Joan (appealing Amber Tamblyn) in the form of a cute boy on whom she fast develops a crush. Frankly, that's not the kind of divine love I'm looking for. But as the Creator speaks to Joan in other guises—cafeteria worker, truck driver—the show asks us, with a disarming lack of preachment, to ponder God's possible influence on ordinary lives.
Joe Mantegna and Mary Steenburgen are fine as Joan's parents, but the series shouldn't go out of its way to play up the dad's role as small-city police chief. Keep the emphasis on God's plan, not man's law.
Showtime (Sun. Sept., 28, 8 p.m. ET)
DOCUMENTARY




The overused term "labor of love" truly applies to the filmmaking debut of P.R. magnate Dan Klores and ad-agency boss Ron Berger. The codirectors trace the lives of their old Brooklyn buddies, following them from playground basketball in the early '60s to the misspent years of sex, drugs and rock and roll to the accomplishments and sorrows of adulthood.
Though they try to focus on six main characters—one of whom, a former drug abuser, is particularly interesting—Klores and Berger can't help doling out screen time to friends on the periphery. The result is a generous, affectionate and somewhat cluttered film.
AMERICAN IDOL FIX OF THE WEEK
American Dreams
(NBC, Sept. 28, 8 p.m. ET) How many saw her emote in
From Justin to Kelly
? Now,
Idol
winner
Kelly Clarkson
guest-stars as singer Brenda Lee in the season opener of this nostalgic drama series.
BEST DIRECTORS IN A DOCUMENTARY SERIES
The Blue
(PBS, Sept. 28-Oct. 4, 9 p.m. ET) Executive producer Martin Scorsese and Clint Eastwood are among the top filmmakers who contributed work to this ambitious seven-night project, featuring artists such as B.B. King and Chuck D.
MOST SHOCKING CLIFFHANGER, CONTINUED
Alias
(ABC, Sept. 28, 9 p.m. ET) Spy
Jennifer Garner
woke up to find two years had passed. As season 3 opens, boyfriend Michael Vartan has some explaining to do.
SLEAZIEST REALITY FINALES
Temptation Island
(FOX, Sept. 29, 8 p.m. ET) closes with emotional fireworks at a bonfire and
Paradise Hotel
(FOX, Oct. 1, 8 p.m. ET) brings back all 15 ousted guests.
Contributors:
Terry Kelleher.
NBC (Sundays, 10 p.m. ET)
Advertisement
Today's Photos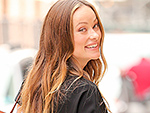 Treat Yourself! 4 Preview Issues
The most buzzed about stars this minute!