People Top 5
LAST UPDATE: Tuesday February 10, 2015 01:10PM EST
PEOPLE Top 5 are the most-viewed stories on the site over the past three days, updated every 60 minutes
Enough Is Enough
After Struggling to Rebuild Her Marriage, Halle Berry Leaves Her Cheating Husband, Eric Benét—the Latest in a Line of Men Who've Failed Her. So Why Can't One of the World's Most Beautiful Women Find a Half-Decent Guy?
Halle Berry
wanted to make the August evening special for Eric Benét. After all, she and her musician husband were celebrating an important anniversary—not one honoring their nearly three-year marriage but a single year of his living clean from his so-called sex addiction, which had first made tabloid headlines in April 2002, when the news broke that he had had an affair with an old lover and admitted to having made "terrible mistakes." Through it all, Berry stood by him, citing her commitment to their marriage and to his 11-year-old daughter from a previous relationship, India, to whom Berry had become extremely close. On that summer evening, she offered more proof of her support for Benét: She had collected personal notes from several family members—including India—and taken them to the posh West Hollywood paper shop Soolip to be rewritten by their calligrapher onto vintage paper. Later, she pasted them into a leather-bound memory book. "His daughter's was this cute little letter that said something like, 'Daddy, I'm glad that you are okay,' " says a source. "Halle's was about how she loves him and would be there for him."
Six weeks later, the Oscar-winning actress has had a change of heart. On Oct. 1 Berry, 37, announced that she and Benét, also 37, were separating. "Eric and I have had marital problems for some time now and have tried to work things out," she said in a statement released through her publicist. "However, at this point, I feel we need time apart to reevaluate our union." Though no official separation or divorce papers have been filed, and she has not commented on what exactly prompted the split, a source close to the actress indicates that, once again, fidelity was the issue: "Halle has stood by Eric through all his infidelities and obviously worked very hard to make the marriage work. She thought they were working toward being very honest with each other. After his most recent relapse, she finally decided to draw the line and call for a separation."
A spokesperson for Benét will not comment on whether he betrayed Berry again, though a source close to him insists that "he's committed to the marriage." Meanwhile, gossip columnists lost no time suggesting that Berry herself had a wandering eye trained on Limp Bizkit lead singer Fred Durst, with whom she shared a passionate kiss in a video for a song on the soundtrack of Berry's upcoming supernatural thriller
Gothika
(due in November). Well-placed sources deny any romance, and
Gothika
producer Joel Silver says the screen smooch his two pals shared was merely "a great performance by both of them. That's all."
Whatever the reason for the split, Berry seems committed to her relationship with India. Four days after announcing the separation, Berry took her shopping on L.A.'s trendy Robertson Boulevard. Seeming "happy and relaxed," says one witness, Berry dropped more than $2,200 on three bags, some boots and a pair of lace-up high heels; as his wife and child strolled hand-in-hand trailed by paparazzi, Benét was very much the odd man out. "He's devastated," says a source close to him. "He 'fessed up to his s—t. She forgave him. They've gone through a lot together."
For the past several months, says the source, Benét has "poured his heart out" in songs he wrote—with help from colleague David Foster—about his relationship with Berry. His new album, due around Valentine's Day, is said to be reminiscent of Marvin Gaye and includes such titles as "The Last Time I'll Fall in Love" and "Someone Like You." "They're about his feelings for her," says the source. "He loves her deeply." For Berry, the apparent failure of that love to sustain their marriage marks yet more turbulence in a life of exhilarating highs (including becoming the first African-American woman to win a Best Actress Oscar, for her performance in
Monster's Ball
, in 2002) but also, as she has grumbled, "all those f—-ing lows."
Born in Cleveland, she watched her alcoholic father, Jerome, beat both her mother, Judith, and her sister Heidi in drunken rages before he left home for good when Berry was 10. (He died in January at age 68 after a long struggle with Parkinson's disease; Berry did not attend the funeral.) In her 20s a boyfriend hit Berry so hard she lost 80 percent of her hearing in her left ear. And in 1996 her three-year marriage to baseball player David Justice ended so bitterly she took out a restraining order against him; on the day her divorce was final, she said she walked into her garage intending to commit suicide by carbon monoxide poisoning before thoughts of her mother stopped her.
"She's attracted to the wrong guys," says one of her close friends. No argument from Berry, who has been in therapy since she was 10, she told People, "trying to figure out who I am and what I'm here for." For years the actress has told reporters her questionable choices in men were a self-destructive reaction to her father. But in Benét, Berry thought she had broken her "wrong guy" pattern. "He's a very kind, sensitive, gentle soul," she said to Vogue last year. "Very unlike, in that regard, any man I've ever been with."
The two began a mostly e-mail friendship after meeting at one of his concerts in L.A. in 1997. "We just really connected on a spiritual and emotional level," Benét told PEOPLE in April. In 2001 they married in a small, secret ceremony on a beach in Santa Barbara. Berry relished being not just a wife but an instant parent to India, whose mother, Tami Stauff, died in a car crash when she was an infant. When Berry and Benét arrived at the Oscars last year, they seemed a storybook match. Benét led the crowd in a standing ovation after her win, and Lee Tamahori, who was directing Berry in the hit Bond flick
Die Another Day
, thought to himself, "This is the best-looking couple in the room."
So it was particularly shocking when a tabloid reported that in March 2002, just days prior to the Oscar ceremony, Benét had had a tryst with ex-girlfriend Julia Riley. "We didn't plan it," says Riley, 34, a former R & B singer in Milwaukee who had dated Benét from 1995 to 1997. "We were both just troubled and looking for something." Though upset and embarrassed, Berry turned to therapy and her church—and stood by her man. "All marriages are challenging and complicated," she told PEOPLE in April. "You say, 'I'm in this no matter what, through good times and bad times.' We're in this thing for the long haul."
Her decision was no doubt also an act of love for India. According to Berry's friend and acting coach Ivana Chubbuck, Halle has "this maternal instinct. She really is a caretaker." India, in particular, touched her heart. "I'm all she's got as far as a mother goes," Berry recently told
Elle
magazine. "It feels as if she's my own; she calls me Mommy."
In the summer of 2002, Benét checked into the Meadows rehab clinic in Arizona—where Berry and India visited him in July—to seek treatment for his philandering. Berry returned to finish shooting
Day
. "We really had a tough shoot," recalled Tamahori. "As a director you say, 'Look, Halle, I understand where these tears are coming from. Are you up to this?' Only once did I have to swap some scenes around to let her have a half-day to herself."
A year later the couple seemed to be healing. Berry credited intense therapy; Benét credited Berry. "Through her love and patience I've been able to really get to know that part of myself that I was too afraid to confront," he said. They had date nights eating out or just sitting outside in the Jacuzzi with a bottle of wine. Berry was so confident in their future she told Redbook in March, "I want to get pregnant."
For now, however, it seems motherhood to India will have to be enough. A day after their L.A. shopping spree, Berry was back in Vancouver, where she joined costar Benjamin Bratt on the set of
Catwoman
. Though a good friend of Berry's says she and Benét "care about each other," the chance of a reconciliation "doesn't look good." Whatever happens, friend Joel Silver is confident of a happy ending. "It's a rough time, but she'll get through this," he says. "She's a smart, wonderful person. I believe in her."
KAREN S. SCHNEIDER
Julie Jordan, Alexis Chiu, Amy Gurvitz, Rachel Biermann and Todd Gold in Los Angeles, Brenda Rodriguez in Vancouver and Shia Kapos in Milwaukee
Contributors:
Julie Jordan,
Alexis Chiu,
Amy Gurvitz,
Rachel Biermann,
Todd Gold,
Brenda Rodriguez,
Shia Kapos.
Advertisement
Today's Photos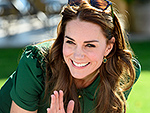 Treat Yourself! 4 Preview Issues
The most buzzed about stars this minute!