People Top 5
LAST UPDATE: Tuesday February 10, 2015 01:10PM EST
PEOPLE Top 5 are the most-viewed stories on the site over the past three days, updated every 60 minutes
Growing Pains
In a New Memoir, Julie Gregory Reveals Why She Thinks Her Mother Purposely Sickened Her as a Child
It wasn't the truth, but Gregory, confused and terrified of displeasing her mother, didn't speak out. Only now, after 26 years, has she found her voice. In her just-published autobiography
Sickened: The Memoir
of a Munchausen by Proxy Childhood, Gregory describes a childhood ravaged by a form of abuse in which parents fabricate children's illnesses—sometimes injuring or killing them—to get attention and sympathy. "Being the parent of a terribly ill child becomes their claim to fame," says Marc Feldman, a clinical professor of psychiatry at the University of Alabama, who wrote the foreword to Gregory's memoir. Her book, says Gregory, is intended "to help people understand what it's like—to spot MBP and be able to save the child."
The daughter of Dan, 55, a handyman, and Sandy, 61, a former rodeo stunt rider, Gregory grew up in a trailer in rural Ohio. "I was a sick kid," she admits. "I bruised easily and wilted in a snap." Her fragility may have made it easier for Sandy (who declined to comment to PEOPLE about Julia's claims) to victimize her. Her mother's behavior, Gregory says, "was built on kernels of truth. The doctor suggested I might have food allergies; that allowed my mother to selectively not give me food." When hunger made Julie listless, Sandy could head for help. Says Gregory, now pursuing a master's degree in psychology via an independent study program at England's Sheffield University: "We went to the doctor when my mom needed that interaction. It was all about her."
By the time Gregory was 14, she says, Sandy was doubling the dose of medicine for migraines she had convinced doctors Gregory had and pushing for unneeded tests. (Gregory says her brother Daniel, now 26, was shielded by her father and remembers nothing of the treatments.) And like most MBP victims, Gregory says she didn't fully understand she was being abused—although in the hospital in 1982 for a painful heart catheterization, "I blurted out, 'Please don't do this to me. My mom made it up!' They didn't believe me."
Why did no one suspect MBP? Dr. John Stang, who, concerned about an erratic heartbeat, authorized Julie's heart procedure (which showed nothing irregular), says that MBP was little known at the time. And Sandy, says Stang, whom Gregory contacted while writing her book, seemed to be "a concerned, attentive parent. The last thing that we as physicians would seek to challenge is the maternal instinct. In retrospect I accept that as an error."
By the time she finished high school, Gregory had had enough of a family dynamic that, she says, included physical abuse by her father. "I bought an old convertible," she says, "and never looked back." For three years she worked at odd jobs before returning to Ohio to attend community college, where she first heard of Munchausen by proxy in a psychology class. "I couldn't believe there was a name for it," she says. The discovery started her on a self-guided road to recovery. Rejecting therapy ("It didn't help"), she found solace in writing and reading. "Books were kind of like parents should be," she says. "Nurturing and reaffirming."
Although neither Sandy nor Dan, who divorced in 1987, would comment to PEOPLE about Julie's charges ("I'm happy for her that she's been published," says Dan), Nancy Phillips, 61, an old friend of Sandy's, disputes Julie's recollections. "She was pampered," Phillips says. "The devastation she has caused her mother is unforgivable."
Now living alone in an Ohio town she won't name, Gregory has sporadic phone contact with her mother. Even after all they've been through, she'd like that to change. "If this book does anything," she says, "it would be my hope that my mother gets help. Until she heals, it's not possible for us to have a relationship. But I don't have any malice."
MIKE NEILL
Barbara Sandler in Ohio
Contributors:
Barbara Sandler.
Sitting in the pediatrician's office, 8-year-old Julie Gregory listened as her mother, Sandy, described symptoms. Julie had a sore throat every day, she said. Her temperature had been 102 the night before. She visited the school nurse daily.
Advertisement
Today's Photos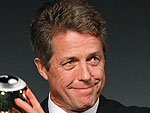 Treat Yourself! 4 Preview Issues
The most buzzed about stars this minute!