People Top 5
LAST UPDATE: Tuesday February 10, 2015 01:10PM EST
PEOPLE Top 5 are the most-viewed stories on the site over the past three days, updated every 60 minutes
Picks and Pans: Music
Favorite Jazz CDs
Reba McEntire




This is McEntire's first studio album in four years, during which time she has been honing her acting chops, on Broadway in
Annie Get Your Gun
and on her TV sitcom
Reba
. Her singing has always been on the dramatic side (sort of like a Dust Bowl Celine Dion), so it's no big surprise that she has found success as an actress. But acting has not lent any subtlety to her vocals or her material.
Room to Breathe
offers up one broadly drawn song after another, from "Moving Oleta," a maudlin tune about an aging man moving his Alzheimer's-afflicted wife into a nursing home (her condition is "a shadow much darker than the valley of death"), to the lachrymose "Once You've Learned to Be Lonely."
Only "My Sister," a lively tune about the unique relationship between sisters, is truly affecting. (McEntire dedicates the song to her own sisters Alice and Susie.) Elsewhere, McEntire approaches gospel, a genre where subtlety has never been at a premium, on "I'm Gonna Take That Mountain." Vince Gill's delicate vocal enhances the ballad "It Just Has to Be This Way," while Alison Krauss (on fiddle and harmony vocals) and lap-steel stalwart Dan Dugmore also provide stellar support. For her part, McEntire is still a strong vocalist, with that charming little catch in her voice. Four years, though, should have been enough time for her to come up with more interesting material than this.
COUNTRY
Luther Vandross
CRITIC'S CHOICE




Luther Vandross's live performances have always transcended his albums, giving the singer plenty of room to stretch out his glorious pipes to showstopping but never showy effect. His first concert CD, recorded at Manhattan's Radio City Music Hall in February, captures Vandross in vintage form and at the height of his interpretive powers just two months before he suffered a massive stroke. (He is now undergoing rehabilitation.) Indeed, this disc should serve as a lesson in nuance for all young R&B Romeos. Vandross takes his time on classic slow jams like "Superstar" and "A House Is Not a Home," which last more than 12 and 10 minutes, respectively. They build gradually, tantalizingly, until they reach their emotional climax, like the musical equivalent of tantric sex. (With only 11 tracks, though, the concert seems to have been truncated to fit on one disc.) On numbers such as "Creepin," Vandross also show cases his excellent backup vocalists in killer arrangements. If there were a Grammy for Best Background Vocals, this CD would win.
R&B
Sarah McLachlan




Six years after her last studio release, 1997's 8 million-selling Surfacing, Sarah McLachlan finally resurfaces on the pop scene. The singer-songwriter—who took an extended break from recording to have a baby, India, now 19 months, with drummer husband Ashwin Sood (who plays throughout this CD)—still sounds like the same ethereal Lilith Fair goddess her fans have come to worship. Afterglow casts a soft radiance with warm instrumentation, beautifully understated melodies and intimate vocals that sometimes seem as if they were whispered in your ear. Although there's nothing here as unforgettable as "I Will Remember You" or "Angel," the disc packs plenty of lasting pleasures. McLachlan adds light country accents to songs like the lilting ballad "Drifting," while incorporating hints of electronica on the gently pulsating "Train Wreck." Best, though, is "Push," a tender love song in which she confesses, "I have to push just to see how far you'll go."
POP
Toby Keith




The playful romp "I Love This Bar," the first single off Keith's follow-up to 2002's triple-platinum Unleashed, ought to become a favorite of saloonkeepers everywhere: "We got divorcees and a big bouncer man/An old jukebox and a real bad band." Too much of a good ol' boy can be a bad thing, though, and Keith's latest too often descends into rednecky, honky-tonky Hank Williams Jr. territory. Crass tunes such as "The Taliban Song" and "If I Was Jesus" ("I'd be the guy at the party/Turning water to wine/Yeah me and my disciples, we'd have a real good time") are beneath a country singer of Keith's talent.
COUNTRY
The Great American Songbook Volume II
Rod Stewart




It's hard watching rock stars get old. Billy Joel now makes classical music, Elton John writes for Broadway musicals, and Phil Collins has turned to Disney soundtracks. Meanwhile, at 58, Rod Stewart is warbling standards. After making a commercial comeback with last year's platinum
It Had to Be You...The Great American Songbook
, Stewart retreads more much-covered classics like "I'm in the Mood for Love" and "Our Love Is Here to Stay" on this equally lame sequel. In fact, most of these tunes simply sound like outtakes from
It Had to Be You
. Two exceptions are Stewart's duets, with Cher on "Bewitched, Bothered & Bewildered" and
Queen Latifah
on "As Time Goes By." Cher is not as bad as you might expect, and anyone who saw Chicago knows that Latifah can sing.
POP
The Mavericks




After making an ill-advised solo departure, 2001's Today, frontman Raul Malo is back in the saddle with the Mavericks. The singer had a hand in writing all but one track (a remake of the Hollies' "The Air That I Breathe"), and his lead vocals recapture the vibrant, macho sound that has fueled the Mavericks' success since their 1990 debut. Newcomer Eddie Perez's guitar and harmony vocals nicely complement Malo, as does Willie Nelson on the duet "Time Goes By," a thoughtful meditation on aging gracefully. But it is Malo who brings the piquant Latin flavor to the Mavericks' country music, making for a tasty Tex-Mex blend.
COUNTRY
Cassandra Wilson
With her smoky contralto and sophisticated stylings, Cassandra Wilson has become one of the leading voices in jazz. On her new album,
Glamoured
, she covers such classics as Sting's "Fragile," Willie Nelson's "Crazy" and Bob Dylan's "Lay, Lady, Lay" as well as singing her own originals. We asked Wilson what discs really get her jazzed.
SKETCHES OF SPAIN
MILES DAVIS "The album came out when I was 5, and my dad used to play it over and over again. I just loved the sounds. That was Miles stepping outside the boundaries of traditional jazz to take on a different kind of project."
MONK'S DREAM
, THELONIOUS MONK "It is Thelonious at his best. On 'Bright Mississippi,' he does a recasting of 'Sweet Georgia Brown.' That album gave me ideas of how I could recast songs in my own way."
A SINGLE WOMAN
NINA SIMONE "In that album she reveals her frailty. The lyrics to 'A Single Woman' give me goose bumps every time I listen. Some of the spaces she touches in the song are of such deep vulnerability."
TALKING TO THE SUN
, ABBEY LINCOLN "It is a wonderful album that all comes from Abbey, She wrote many of the songs and also arranged them. It serves as a wonderful model of what you can do as a woman in this world of men, in music."
CHARLIE PARKER WITH STRINGS
"He steps outside of his usual context of jazz by performing with a symphony orchestra. The music is very complex and has a very calming influence."
BRAZILIAN ROMANCE
, SARAH VAUGHAN "This was her last recording, and she is singing with all of her heart. She projects a very powerful image. It is one of the best-produced recordings."
Contributors:
Ralph Novak,
Chuck Arnold,
Joanne Fowler.
COUNTRY
Advertisement
Today's Photos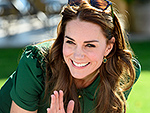 Treat Yourself! 4 Preview Issues
The most buzzed about stars this minute!