People Top 5
LAST UPDATE: Tuesday February 10, 2015 01:10PM EST
PEOPLE Top 5 are the most-viewed stories on the site over the past three days, updated every 60 minutes
Picks and Pans: Movies
Sound Off
Billy Bob Thornton, Tony Cox, John Ritter, Lauren Graham




Do not let the kids near this hilariously nasty, for-adults-only Christmas treat. It would traumatize tykes to see Santa guzzling Liquor, swearing a blue streak and bedding pretty much any woman who crosses his blurry line of vision.
This amusingly venal, possibly shocking tale is just what Scrooge ordered.
Bad Santa
follows the squalid exploits of Willie Stokes, a sour, twice—divorced excon who gets himself hired as Santa at a mall or department store every December and then, on Yule Eve, breaks into the place's safe, using the loot to pay his beer bill until next year.
All is going as planned at a store in Phoenix for Stokes and his diminutive partner in crime (Cox), who works as Santa's elf, until a lonely kid latches tight onto Stokes, believing him to be the real St. Nick. "Where are the other elves?" the boy (Brett Kelly) wonders. "They're staying with Mrs. Santa, and I get 'em on weekends," snaps Stokes, in one of the few fit-to-print exchanges.
How much one enjoys the snarky
Santa
will depend on one's liking for dark comedy. Director Terry Zwigoff (
Ghost World
) serves it up pitch black here. The script gives short shrift to minor characters (Ritter, in a deft final film performance, plays the store's manager, and Bernie Mac its security officer), favoring putting Thornton front and center. Good decision. All slouchy dissolution, he makes Stokes's embitterment enormously funny, yet there's a tragic edge to his performance befitting a Eugene O'Neill traumafest. As his fed-up partner, Cox is a foulmouthed riot, and Graham—playing a barmaid with an itch only Santa can scratch—is sexy fun in her few scenes. (R)
GHOST STORY
Halle Berry
,
Penélope Cruz
,
Robert Downey Jr., Charles S. Dutton




Unsolicited career advice for Berry: You can be a scream queen at the start of your career or at the end, but 3'ou should endeavor not to be one in the middle, especially when you're still within spitting distance of having won, deservedly, an Oscar. Now, it's an accepted truth that there aren't that many great scripts out there for female movie stars, but what could possibly have attracted Berry to this brainless damsel-in-distress story?
Yes, she gets to play a psychiatrist, but once her smart-girl credentials are established, it's looney bin there, done that as Berry's character Dr. Miranda Grey ends up confined to the very same prison mental ward where she had been treating patients. Grey, it seems, has murdered her husband (Dutton), though the last thing she remembers before waking up in her nuthouse cell was seeing a wraithlike figure go up in flames as she was driving home to hubby. What really happened? Viewers will be long past caring by the time the movie arrives at its howler of a resolution.
Berry shrieks convincingly, period. Dutton and Downey, playing a fellow shrink, do their bit to keep things creepy and are to be admired for maintaining straight faces. (R)
Sean Penn,
Naomi Watts
, Benicio Del Toro, Melissa Leo
CRITIC'S CHOICE




"Life goes on" is the clichéd phrase repeated, with variations, several times in this moving, beautifully acted film. And so it does here, but not always in ways the three main characters, forever linked by a tragic automobile accident, would have wanted or expected.
21 Grams
—the title refers to the weight a person loses upon dying—is only the second film by Mexican-born director Alejandro González Iñárritu (
Amores Perros
), but it confirms that he is a prodigious talent. He shuffles Grams' chronology, zipping forward and backward in time, so the arc of screenwriter Guillermo Arriaga's story only slowly becomes apparent. This helps but can't entirely disguise the fact that the plot, with its heart transplant and shootings, is a tad melodramatic, a sort of tartedup Lifetime movie.
The performances are superb. All three leads dig deep, connecting with the abiding sadness in their characters and yet never overdoing the hysterics. Penn, as a man living on borrowed time, is all restrained rage; Watts is heartbreaking as an emotionally fragile widow; and Del Toro is possibly best of all as a man desperately trying to hold his demons at bay. (R)
FAMILY
The Cat in the Hat
Mike Myers, Dakota Fanning, Spencer Breslin, Kelly Preston, Alec Baldwin




The 3-year-old sitting on my lap during a showing of this disastrously gussied-up film adaptation of Dr. Seuss' beloved children's book turned to me only twice to point out enthusiastically, "That from the book." It's not as if my wee companion doesn't know his
Cat in the Hat
—it's among his favorite bedtime texts. But so much of the movie is given over to the look-at-me, showbizzy antics of Myers (almost unrecognizable under all the fur and whiskers as the Cat) that the anarchic magic of the original is lost. This
Cat
becomes
The Mike Myers Show
(complete with his Carmen Miranda imitation), which isn't nearly as clever an act as
The Jim Carrey Show
proved in 2000's
How the Grinch Stole Christmas
, the last Seuss classic to reach the big screen.
Other than Myers, the movie is all about eye-popping production design, which overwhelms
Cat
's-itsy-bitsy story. If there's a fluorescent hue unrepresented in this movie, whack me silly with a black light. (PG)
COMEDY DRAMA
Rémy Girard, Stéphane Rousseau




When it becomes clear that Rémy (Girard), a history professor in Quebec, hasn't long to live, his family and friends gather round. His ex-wife, who endured his philandering, is now simply amused by his self-involved antics. His son (Rousseau), an investment banker in London, returns after keeping his distance, both geographical and emotional, from his dad ever since the divorce. They and Rémy's pals—some of them former lovers, some just lifelong friends—sit by his hospital bed, chewing over old times and the present, and trying to figure out the meaning of life.
The Barbarian Invasions
revisits characters from French-Canadian director-writer Denys Arcand's 1986 movie
The Decline of the American Empire
. But this time they're in a post-9/11 world, one where nothing seems as clear and the ties of family and friendship matter more than before. It's an affecting film and a wise one, but at times seems a mite too caught up in its own cleverness. (R)
>William H. Macy He's not usually cast in steamy sex scenes, but 2002 Emmy winner William H. Macy, 53, a dad of two with actress wife Felicity Huffman, hits the sheets as a lovable Las Vegas loser in The Cooler, out Nov. 26.
ON BEING NAKED ONSCREEN: "Well, being north of 50,1 was loath to subject America to that. But I've been buck-naked onstage many times. Why didn't they ask me when I was 25? I tried to squeeze six months of exercise into six days and tore my shoulder."
ON PREPARING FOR LOVE SCENES WITH COSTER BELLO: "We just screwed up our courage. Maria made it easy—she and a friend of mine named Jim Beam. I took a couple of pulls early in the morning."
ON HIS WIFE'S VIEW OF HIS SEXY SHOTS: "She said she loved them. When I watch her doing these kinds of scenes, I just close my eyes and stick my fingers in my ears."
ON TEASING COSTAR ALEC BALDWIN: "Alec's a rootin', tootin' movie star. When he walks on the set, he takes up a lot of air. I love to get into his face about politics. I'd say something like, 'Don't you just love nuclear power?' And we're off to the races?
ON GAMBLING: "For a guy who has done
Seabiscuit
and
The Cooler
, you'd think I know something about it. I'm a; dreadful card player. I get fleeced every time."
ON HIS FUNNY FACE: "I look suspiciously like Howdy Doody. It's an unusual look to be a successful actor."
Contributors:
Leah Rozen,
Sabrina McFarland.
COMEDY
Advertisement
Today's Photos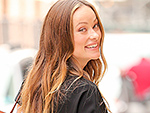 Treat Yourself! 4 Preview Issues
The most buzzed about stars this minute!