People Top 5
LAST UPDATE: Tuesday February 10, 2015 01:10PM EST
PEOPLE Top 5 are the most-viewed stories on the site over the past three days, updated every 60 minutes
Picks and Pans: Music
Closer
The Beatles
CRITIC'S CHOICE




Can an album be essential and superfluous at once? This stripped-down re-issue reveals exactly what syrup-ladling producer Phil Spector did to
Let It Be
when the disc fell into his hands as the band dissolved in 1970. Spector is a genius—he crafted such pop symphonies as the Ronettes' "Be My Baby"—but he ran afoul of Paul McCartney when he turned a no-frills record into a many-frills record, notoriously adding Muzak-like violins and a female chorus (!) to "The Long and Winding Road."
De-Spectorized, most tracks aren't different enough to warrant buying the album again, but true fanatics will toss the original disc and bask in the purist versions of "Road" and "Across the Universe," scrubbed of Spector's melodrama. The man really knew how to jerk a tear, though.
POP
Britney Spears




After making out with
Madonna
at the MTV Video Music Awards in August,
Britney Spears
hooks up with her idol again for "Me Against the Music," the funky first single off the singer's fourth disc. The song, which sounds like an early
Madonna
dance track, and the album show that the two have more in common than just blonde ambition. On
In the Zone
, Spears, 21, attempts to overcome her limited vocal ability and teen-pop past with the kind of cutting-edge dance music that has kept
Madonna
relevant throughout her career. She experiments with techno on the Moby-produced "Early Mornin'," crunk (a bass-heavy form of southern hip-hop) on "(I Got That) Boom Boom" and a reggae-Middle Eastern melange on the party jam "The Hook Up." While Spears is to be commended for taking some chances, the results are mixed; she's sometimes more Samantha Fox than
Madonna
. Spears, who sang "I'm a Slave 4 U" on her last CD, 2001's
Britney
, turns up the sexual heat here, singing about masturbation on "Touch of My Hand" and, on "Breathe on Me," directing a lover, "Boy don't stop 'cause I'm halfway there." On the disc's most personal moment, the piano-and-strings ballad "Every-time," Spears responds to ex
Justin Timberlake
's hit "Cry Me a River" with her own take on their breakup: "My weakness caused you pain." It makes for good gossip fodder, but not such great music.
R&B
Jagged Edge




The '90s heyday of R&B male vocal groups such as Boyz II Men, Jodeci and Dru Hill maybe over, but Jagged Edge continues to sing four-part harmonies on its fourth CD. What sounded fresh a decade ago, though, sounds dated here. Jagged Edge doesn't bring anything new to the genre on respectable but routine slow jams such as the hit first single, "Walked Outta Heaven." When they pickup the tempo on hiphoppish numbers like "Girls Gone Wild," an R. Kelly-like attempt to cash in on the video series of the same name, they don't fare much better. And while Boyz II Men has Wanya Morris, Jodeci had K-Ci Hailey and Dru Hill has Sisqo, this quartet lacks a killer singer to really give them an edge.
ROCK
Bon Jovi




First they lost the big hair, now Bon Jovi goes unplugged on this album featuring acoustic-based reworkings of the band's signature hits. Although the CD proves that Jon and company are more than '80s pop-metal heads, anthems like "It's My Life" and "Lay Your Hands on Me" just don't feel right without all the arena-rock bombast. Abluesy twist on "You Give Love a Bad Name" has real rootsiness, though, while
The Wonder Years
actress Olivia d'Abo's country-tinged vocals breathe new life into "Livin' on a Prayer." Even so, you're better off getting a copy of the group's 1994 hits disc,
Cross Road
, and hearing these songs the way they were meant to be heard.
POP
Nelly Furtado




"I am not a one-trick pony/I really feel nothing can hold me," sings Nelly Furtado on this disc's plucky opener, "One-Trick Pony." Indeed, the song, which juxtaposes bluegrassy banjo, a shuffling hip-hop beat and a string arrangement performed by the Kronos Quartet, announces that Furtado, 24, will not be pigeonholed on this eclectic follow-up to her double-platinum debut, 2000's
Whoa, Nelly!
The singer-songwriter puts the folk in
Folklore
by adding acoustic instrumentation that you might expect to hear on a Dolly Parton album, while also incorporating pop, electronica, trip-hop and R&B funk. The result is a fresh fusion on tracks like the infectious "Powerless (Say What You Want)," which comes closest to matching Furtado's Grammy-winning hit "I'm Like a Bird." Not all of it flies, though; Furtado falters while honoring her Portuguese heritage on "Forca." But thanks to quirky vocals, more introspective lyrics ("Sometimes my skin's so thick it's frail," on the ballad "Childhood Dreams") and a sense of musical adventure, Furtado easily avoids the sophomore slump.
POP-CLASSICAL
Josh Groban




Having appeared on
Ally McBeal
, sung on
Oprah
and been dubbed "Opera Boy" by
Rosie O'Donnell
, Josh Groban has converted legions of fans known as "Grobanites." Since his triple-platinum self-titled debut was released last year, though, Groban, 22, is no longer the only geeky, melodramatic young crooner around. There's also a guy named
Clay Aiken
. Groban spends about half of his second CD singing the kind of over-the-top ballads that have quickly become Aiken's trademark, such as the inspirational first single "You Raise Me Up." Clearly not wanting to be thought of as just Opera Boy anymore, Groban straddles the pop and classical worlds throughout
Closer
, with six songs sung in English (including two of three tunes that the singer cowrote). The maudlin results, however, are enough to make you wish you didn't understand the lyrics. "When you say you love me/In that moment I know why I'm alive," he sings on the mawkish "When You Say You Love Me." Groban, with his rich baritone, is better off singing in Italian, Spanish and French, where his classically trained phrasing and enunciation seem more natural. As it is, this is a disc only Grobanites will love.
Contributors:
Kyle Smith,
Chuck Arnold.
POP-ROCK
Advertisement
Today's Photos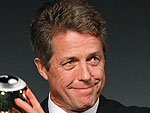 Treat Yourself! 4 Preview Issues
The most buzzed about stars this minute!