People Top 5
LAST UPDATE: Tuesday February 10, 2015 01:10PM EST
PEOPLE Top 5 are the most-viewed stories on the site over the past three days, updated every 60 minutes
Picks and Pans: Movies
Timeline
Cate Blanchett
, Tommy Lee Jones, Evan Rachel Wood, Jenna Boyd




Maggie is a healer, helping others with their medical ills, but she can't heal herself. More than 20 years after her father abandoned Maggie (Blanchett) and her mother to go off and live with the Apaches, the wound of his leaving is still raw. When her father (Jones) finally returns, it takes Maggie days to work up to asking, "Why didn't you stay?" Those four simple words distill the pain of a lifetime.
It's a mark of
The Missing's
accumulated power that, by the time she finally utters those words, we understand how much it costs her to voice them—and how much it costs her father to find an answer that will explain the unexplainable.
Maggie is the resourceful heroine of director Ron Howard's compelling, if dragged out, tale of revenge and redemption. Set in New Mexico in 1885 and based on Thomas Eidson's novel
The Last Ride
, the film charts the changes in Maggie's thorny relationship with her father after the two reunite to rescue her teenage daughter (Wood). The girl has been kidnapped by a group of Army deserters led by a brujo (Eric Schweig), a Native American shaman who uses his magical powers for evil.
The movie, with its thematic similarities (stolen youngsters, going native and the threat of rape) to such Western classics as John Ford's
The Searchers
(1956), contains few surprises in its broad strokes. But it's the fine brush-work—the careful character development and the father-daughter exchanges—as well as its use of magic realism and feminist leanings that distinguish
Missing
. Blanchett, who seems to have a limitless range, is fast becoming the Meryl Streep of her generation, and her fierce performance here is another indication why. A grizzled Jones, as a man who knows he has caused more hurt than he can ever salve, is an accomplished foil. (R)
FAMILY
Eddie Murphy, Marsha Thomason




This pallid ghost tale is the Disney studio's third attempt to revitalize one of its aging theme-park attractions by repackaging it as a movie. It ranks right between the other two—better than
The Country Bears
(what isn't?) but miles below
Pirates of the Caribbean: The Curse of the Black Pearl
.
Murphy phones in his performance as Jim Evers, a workaholic real-estate agent who promises his fed-up wife (Thomason) and kids (Marc John Jefferies and Aree Davis) a weekend away. But first they make a quick stop at a mansion, one of his potential listings, and the family soon finds itself confronting ghosts and other semiscary stuff. It seems that the house is haunted by a 19th-century rich guy (Nathaniel Parker) who was once smitten with a woman who looked like Mrs. Evers.
The Haunted Mansion
is loaded with special effects and rattling skeletons. This, and the few laughs, may be enough to keep youngsters tuned in, but accompanying adults will find the goings-on as lifeless as the decaying corpses who come crawling out of crypts. (PG)
DRAMA
Samantha Morton, Paddy Considine, Djimon Hounsou
CRITIC'S CHOICE




This is a movie to treasure.
In America
is warm, wise, touching and—get ready for the cliché—it will make you laugh and cry and remember all over again why sometimes sitting in the dark with other people's problems for a couple of hours can help put your own into perspective.
America
is about what happens to an Irish family—a father (Considine), a mother (Morton) and two young daughters (real life sisters Sarah and Emma Bolger)—when they move to Manhattan, seemingly in the mid-'80s. They have come not so much for economic opportunity but rather to start over emotionally, following the death of a young son. Living in one of the city's patchier areas, they encounter both the best and worst America has to offer and learn that they must say goodbye to the past if they're ever to have a future.
The secret to
America
is that it never preaches. Its characters go about their daily lives and, small incident by small incident, the movie delicately shows us who they are and why what they're going through matters. Director Jim Sheridan (who cowrote the script with his daughters Naomi and Kirsten) based the film on his own family's experiences. Aided by pitch-perfect acting from Considine, Morton and the adorable Bolger sisters, Sheridan has turned what were obviously tough times into glorious art. (PG-13)
DRAMA
William H. Macy, Maria Bello, Alec Baldwin




The name itself is comically pathetic: Bernie Lootz. No guy with a handle like that will ever be a winner and, so far, Bernie (Macy), the hero of this winsome story, has lived up to his moniker. Divorced, he putters about in a shabby motel apartment in Las Vegas. At work at a casino, his job is to spread his inherent bad luck around. If a gambler is winning, Bernie strolls past and-presto-the fellow's streak is over. That is until Bernie falls in love with a cocktail waitress (Bello) and she with him. His aura of lousy luck deserts him, threatening his continued employment.
The Cooler
is a congenial little movie that's easy to warm to, and it gets the underside of Vegas's glitter. Macy, all wistful eyes and slumping posture, makes a perfect sad sack, and there's solid supporting work by Bello and Baldwin, who plays Macy's boss. (R)
ACTION
Paul Walker, Frances O'Connor, Gerard Butler




Based on a Michael Crichton novel, this time-travel story imagines a new technology that allows people to be broken down into subatomic bits and sent cross-country, fast as a fax. But something goes wrong in human trials: Subjects keep winding up in medieval France. An archeologist specializing in the era—he's excavating a 1357 battle site—is sent back to solve the mystery, followed by his team. The point here is to jolt these modern minds with the shock of the old, but both past and present feel cheap and shopworn: The transporter is a circle of mirrored panels, like a dressing room for scientists, and in 1357 everyone spends a lot of time dodging British invaders by ducking into thatched huts. (PG-13)
Contributors:
Leah Rozen,
Tom Gliatto.
WESTERN
Advertisement
Today's Photos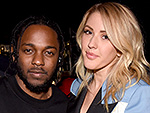 Treat Yourself! 4 Preview Issues
The most buzzed about stars this minute!