People Top 5
LAST UPDATE: Tuesday February 10, 2015 01:10PM EST
PEOPLE Top 5 are the most-viewed stories on the site over the past three days, updated every 60 minutes
Picks and Pans: Tv
3 Reasons I Love
[




]
Wife to husband: "What's wrong with you?...You are being ridiculous.... You're crazy, you know that?" Welcome to yet another immature-dad sitcom, this one starring former Saturday Night Live regular Tracy Morgan as the brainless head of the household.
Tracy (a name Morgan should be comfortable with) is the owner of an auto-repair shop, spouse of Alicia (Tamala Jones) and father of 13-year-old Derrick (Marc John Jefferies) and 7-year-old Jimmy (Bobb'e J. Thompson). In the first of back-to-back episodes Dec. 2, Tracy learns that shy Derrick has an unspoken crush on a girl at school, so he pushes the boy to come on to her like a "playa." This earns him a scolding from Alicia: "You embarrass him and act like a fool." In his next parental misadventure, Tracy can't deal with Jimmy's fear of a medical appointment because his own dread of doctors runs even deeper. Wonder how he'd feel about seeing a shrink.
NBC promos claim Thompson sets this apart from other family sitcoms, and in fact the cheeky little lad will steal any scene regardless of whether it's worth taking. But if the series has a redeeming feature, it's veteran comedian John Witherspoon (The Wayans Bros.), who brings his quirky delivery to the role of Spoon (naturally), one of Tracy's mechanics. Also frequenting the workplace is a hanger-on named Freddie (Katt Williams), the man with the sad duty of delivering the show's worst joke (yes, even worse than Tracy's saying "trigonometries" when he means tracheotomies). Hearing Spoon refer to Tracy's phobia about going to the doctor, Freddie interjects, "Phobia—isn't that the blonde girl on Friends?"
REALITY
FOX (Tuesdays, 8:30 p.m. ET)
[




]
Though not much of it seems real, we're calling this a reality show for want of a better label. FOX uses the term "unscripted comedy," which would fit better if the series were funny.
Paris Hilton
, celebrity heiress and star of a little sex tape you may have heard about, and her friend
Nicole Richie
, daughter of singer Lionel Richie, temporarily give up their pampered La-La Land existence and try 30 days of farm life with the Leding family of tiny Altus, Ark. In the Dec. 2 premiere, Grandma invites the two guests to help pluck a chicken—eeeeww, gross!—before the clan sit down to eat it. Time to cue up the banjo music from Deliverance. No, wait—we already heard that when Paris tried to drive a battered pickup truck.
to-goodness, 100-percent unscripted. The second episode (airing Dec. 3) also makes me a mite suspicious when the chicks take time out from fouling up a one-day job on a dairy farm to slip into bikinis for a dip in a conveniently located hot tub. Paris is expressionless while Nicole can't keep a straight face. Neither can hold a candle to Eva Gabor in ol' Green Acres.
COMEDY
FOX (Sundays, 8:30 p.m. ET)
[




]
This sitcom has guest-star power, all right, with Shaquille O'Neal in the third-season premiere (Nov. 30) and Ellen DeGeneres dropping in for the second episode. But the Mac man still pulls his weight and more. Check his reaction when nephew Jordan (an eagerly nerdy Jeremy Suarez) joins the school gymnastics team and winds up a ribbon dancer. Hmm, not exactly Bernie's idea of a real jock. It's worth tuning in just for the shots of Mac's glum face with the kid's ribbon swirling around it.
The second script is thin and predictable, as Bernie's wife (Kellita Smith) quits her job and disrupts his work-at-home routine. But again Mac gets laughs with the little things, whether savoring a sandwich or trimming his nose hairs.
DRAMA
ABC (Tuesdays, 10 p.m. ET)
[




]
It's the Richmond, Va., field office of the FBI versus a rather generic local crime syndicate in this new series, which I might have dismissed as The Wire with less complexity or The Sopranos stripped of its ethnicity. But the more I watched Line of Fire, which premieres Dec. 2, the more I valued the time it spends on the wrong side of the law.
The Mob boss is portrayed by talented David Paymer, an unimposing character actor who has played a few unpleasant fellows in his time (like the movie producer in State and Main) but seems more likely to be the outfit's accountant than its kingpin. Know what? I think that's the point. Paymer is fascinating as an outwardly ordinary man who sees prostitution, extortion and murder as simply business. Real-life ex-con Brian Goodman has the right rough edges as one of Paymer's henchmen. It's the FBI element of the story that doesn't ring so true. The special agent in charge (Leslie Hope, from 24) advertises her intensity by smoking a lot, and a national tragedy becomes a melodramatic device when a rookie (Leslie Bibb) reveals that she embarked on a law enforcement career as a way to avenge her husband's death in the 9/11 terrorist attacks.
DRAMA
TNT (Sat, Dec. 6, 8 p.m. ET)
If Don Johnson bored you during his six-season ride on Nash Bridges, you'll sit up and take notice of his strong performance here as Ben Tyson, a former Army lieutenant put on trial for a long-ago massacre allegedly committed by his unit in Vietnam. Johnson is so good that you may pardon this TV movie (based on a Nelson DeMille novel) for credibility gaps big enough to drive a tank through. Would a respected national magazine run an exposé of the atrocity without calling noted businessman Tyson for comment? Do we buy for a minute that his wife (Sharon Lawrence) has a scandalous past as a rock groupie? No on both counts. But Johnson makes Tyson's inner turmoil convincing.
>TONY, TONY, TONY
Stealing Christmas (USA, Nov. 30, 8 p.m. ET)
We're talkin' about Tony Danza, song-and-dance man and star of many series. In this TV movie he's a fugitive thief who plays Santa in a small town.
RONNIE DEAREST?
The Reagans (Showtime, Nov. 30, 8 p.m. ET)
The miniseries CBS dropped like a political hot potato is served up on pay cable as a three-hour movie, with James Brolin as the President and Judy Davis as First Lady Nancy.
HOLIDAY CLASSIC
A Charlie Brown Christmas (ABC, Dec. 2, 8 p.m. ET)
Charlie bemoans the commercialization of the Yuletide in this 1965 animated special. The problem persists, my boy.
O TANNENBAUM...
Christmas in Rockefeller Cegiter (NBC, Dec. 3, 8 p.m. ET)
Gather ye round for the lighting of a 79-ft.-tall spruce and songs by Harry Conniok Jr., Ashanti and Enrique Iglesias.
>Average Joe's Melana
1 Because when that bus pulled up and exploded her reality-show dream by unloading 16 male lumps, she was so cute: sunny while trying to hide her panic. She looked like Tweety Bird unsure of what sort of puddy tats were fingering the cage. Odd, sweet touch: She unwraps Craig's cheesy toy gift (parachuting bunnies) and offers to dispose of the paper.
2 Because she doesn't deny biology. When three metrosexuals loped in at the end of episode 3, her eyes flashed and pheromones lit up the room. Was it a shock that she clearly preferred making out with Jason (whose friends call him Pretty Boy) to kissing big old Adam? No. In fact it was a pleasure to watch. Sorry, Adam.
3 Because, being nice to dorks or frisky with hunks, she seems to have intuited that Joe isn't about true love. It's a game of hearts with rotten rules. All a girl can do is play fair. In episode 4, refereeing a basketball game between the rivals, she swung her whistle as if she were having the time of her life.
AVERAGE JOE, NBC, MONDAYS, 10 P.M. ET
Contributors:
Terry Kelleher,
Tom Gliatto.
NBC (Tuesdays, 8 p.m. ET)
Advertisement
Today's Photos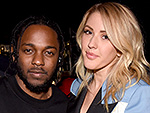 Treat Yourself! 4 Preview Issues
The most buzzed about stars this minute!