People Top 5
LAST UPDATE: Tuesday February 10, 2015 01:10PM EST
PEOPLE Top 5 are the most-viewed stories on the site over the past three days, updated every 60 minutes
Out of the Crossfire
Moved by Teenager Daniel Fitzgerald's Murder, a Handful of Strangers Come Together to Help His Family Escape L.A.'s Turf Wars


Daniel's goal was college—and escape from a neighborhood with one of the highest levels of gang violence in the U.S. (see box). Aiming for a basketball scholarship, he became a top rebounder on the George Washington Preparatory High School junior varsity team. He made solid grades and steered clear of the temptations that trap many in the ghetto. No drugs. No sex. No hanging out. By nightfall, when gunfire often began to echo through the streets, Daniel and his three siblings were safe at home. "I told them, 'Y'all, the enemy's got to come and kick down our door to get to us,' " says Gardner, 45, a truck driver who raised the children largely on his own while their mother struggled with mental illness.

But the enemy lurked just outside. When Daniel and his brother David, 18, walked to and from school, gang-bangers blocked their path, asking, "Where you from?" The question was code for "What gang do you belong to?" and the wrong answer could be fatal. The neighborhood was claimed by two feuding outfits, the Hoover Crips and the Denver Lane Bloods, and combatants from both groups roamed the area looking for the foe. David, slight and soft-spoken, learned early to avert his eyes, murmur he wanted no trouble and step off the curb to pass. But Daniel, a muscular 6'2", could not slip by so easily—nor did he try to. "He wasn't going to back down," says David. He sassed his inquisitors. Sometimes he even defended his neutrality with his fists.

Still, no one worried the afternoon of Aug. 24 when Daniel set off for a store four blocks away to buy potato chips. "Make sure you make my corn bread," he told Gardner, who was fixing Sunday supper for the family—including the kids' mom, Tracy Fitzgerald, 38, who lived with a friend but had dropped by for a visit. Soon afterward there was a soft "pop" in the distance, followed by sirens. Fearing the worst, Gardner jumped in his car and sped toward the store. "The first thing I saw was my son's shoes," he says, voice breaking. "He wore size 14." Tracy, arriving minutes later, fell to her knees and screamed. Daniel lay on his back, still clutching the bag of chips. According to the police, he had been approached by a teenage gang member on a bicycle, who asked him the usual question. Refusing to believe the answer, the other boy drew a pistol and shot him in the head.

The killer remains at large, though a suspect has been identified. But now, thanks to the kindness of a stranger, his family is starting over far from the crossfire. Duane Hall read Daniel's story in the Los Angeles Times and remembered his own hardscrabble youth in Yonkers, N.Y. "A lot of kids are exposed to bad elements, and there's a choice to be made," says Hall, now 35 and a successful public relations consultant in L.A. "I made the choice to take the positive path. Daniel was trying to make a similar choice, but he paid a price I didn't have to pay." Shaken, Hall called a former client, developer Steve Soboroff, who is president of a beachside housing complex called Playa Vista. The plush development reserves some units for low-income renters, and Soboroff agreed to set aside a three-bedroom apartment for Gardner and his kids.

Hall then contacted Gardner through Los Angeles Times reporter Jill Leovy and made a pledge: He would pay the family's moving expenses and guarantee their rent if they ever came up short. Gardner weighed his reluctance to accept charity against anxiety for his surviving children—"Every day," he says, "the children passed the location where I found my son"—and accepted. When others phoned Leovy with offers of help, she referred them to Hall. "One called and said, 'I don't have money, but I have two sons who can help them move,' " he says. "Another said, 'I have a truck.' Some said, 'I can write a check to help with furniture.' " The exodus came in November. Says Gardner: "I have to look at it like, 'Daniel, you are lifting us up, even in death.' "

Before the murder, Gardner was struggling to lift up his family on his own. Daniel and David were born to fathers who left early on and a mother who suffers from bipolar disorder. The North Carolina-born Gardner fell in love with Tracy nonetheless, and the couple moved in together in 1993. They had two more children—John, 7, and Rachel, 4—while living in L.A.'s poorest neighborhoods. As her illness worsened, Tracy drifted in and out of her kids' lives, and Gardner gradually assumed the role of single parent to all four. In 2000 he bought a dilapidated house in South L.A. and tried to make it a refuge with a fresh coat of paint and a backyard basketball court. (Tracy moved out last March.) A strict but loving father, he taught his children the value of a dollar by showing them the household bills and the paychecks for his $16-an-hour trucking job. Good values and hard work, he said, were more important than flashy cars and clothes.

Daniel took such lessons to heart. "He was one of those rare individuals who would do the extra shooting, run the extra lap," says Washington basketball coach Andy Davis. "He'd work out when other kids were playing Nintendo." Still, Gardner knew the hazards of the street were never far away. In June 2003 he landed a $26-an-hour job driving for the L.A. water-and-power department and began combing real estate ads for a safer home. "Daddy's going to get us a nicer neighborhood," he told his kids.

Two months later Daniel was shot. Though neighbors offered gifts and sympathy, the killing redoubled Gardner's determination to get out of South Los Angeles. He had yet to find anything affordable, however, when Hall called about Playa Vista.

The family's benefactor knows a new apartment cannot fill the void that Daniel left behind. "I just can't imagine losing one of my kids over something as senseless as this," Hall says. But while Gardner still cries when he talks about his fallen son, he cherishes Hall's gesture. "It's a great thing to see people reach out to you," he says. "That's the one thing that's changed my sad tears to happy ones."

KENNETH MILLER in Los Angeles


In the war zone that is South Los Angeles, 16-year-old Daniel Fitzgerald yearned for a separate peace. "He wanted a life," says his stepfather, John Gardner. "He said, 'As long as I do what I have to do, I know I'm going to get to my goal.' "
Advertisement
Today's Photos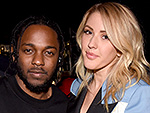 Treat Yourself! 4 Preview Issues
The most buzzed about stars this minute!