People Top 5
LAST UPDATE: Tuesday February 10, 2015 01:10PM EST
PEOPLE Top 5 are the most-viewed stories on the site over the past three days, updated every 60 minutes
Picks and Pans Main: TV
Don't Miss
HBO (Sundays, 9 p.m. ET)




In autumn New Yorkers treat every nice day as if it could be their last," Carrie (
Sarah Jessica Parker
) muses. Yes, the days dwindle down to a precious few for this enjoyable series, which returns Jan. 4 for a final, eight-week run that begins with the characters in a fall frame of mind. After six seasons of searching for the perfect relationship, the perfect orgasm, the perfect fashion accessory, Carrie and friends seem ready to hold on to some things that are pretty darn good.
Miranda (Cynthia Nixon) is back with Steve (David Eigenberg), the amiable, Average Joe father of her baby. "I don't want to be so moody—this is fun," she says. Hallelujah. Charlotte (Kristin Davis) has rebounded from her miscarriage and enjoys the warm support of husband Harry (Evan Handler). And Samantha (Kim Cattrall) gains a new appreciation for loyal boy toy Smith (Jason Lewis) after backsliding with lecherous ex-flame Richard (James Remar). She gets some bad medical news, but her spirit appears healthy.
Much as we want all the girlfriends to consolidate their romantic gains, the biggest reason to catch
Sex's
swan song is to see how Carrie makes out with dashing, fifty-something artist Aleksandr Petrovsky, played by Mikhail Baryshnikov. The dance great seems slightly amused to be acting on this show—an attitude that's just right for the character. Though his ego is clearly well-developed, Petrovsky is so taken with Carrie that he's willing to see himself as she does and smile. He has a flaw or two—too old—world, maybe too old—but Carrie could be called too picky. Maybe fall is the time to embrace imperfection.
CRIME DRAMA
CBS (Mondays, 10 p.m. ET)




With CBS reportedly contemplating another extension of the CSI franchise for next fall, it's an appropriate time to ask how the first spinoff is doing. The answer is quite well—if you're a David Caruso fan.
The Miami operation clearly belongs to Horatio Caine (Caruso), leader of the crime-scene investigating team, though his dark-hued wardrobe hints that he might be more comfortable in a different clime. (Okay, I still wish Caruso had stayed with
NYPD Blue
.) Since Kim Delaney's character exited during the show's debut season, Caine's primacy has gone unchallenged, and I sometimes get the feeling Caruso might bust any creep who comes between him and the camera.
The thing is, the star deserves almost all the screen time he gets. Caruso can make a telling point with only a flicker of expression, and when his character takes that sarcastic, insinuating tone with suspects, you know they'd better spill their guts and hope for mercy. Caine can also be surprisingly gentle with children and shy in trying to draw closer to police detective Yelina Salas (Sofia Milos), his brother's attractive widow.
The gross and the improbable are staples of this spinoff, as well as the original
CSI
. A crocodile's stomach is pumped and it spits up a human foot. A hurricane's wind picks up a spent bullet and "shoots" it into the gun owner. But I'm more concerned about the sleaze factor, which can be a distraction rather than a lure. In a November episode Caine's search for his brother's killer had to share the hour with a supposedly titillating subplot involving online voyeurism.
A final complaint: Must coroner Alexx Woods (Khandi Alexander) coo at corpses, calling them "baby" and "sweetheart"?
REALITY
A&E (Mondays, 10 p.m. ET)




"Southwest may be a low-budget airline," says the announcer, "but that doesn't mean they won't pull out all the stops for their customers." You may think you're watching a commercial, but the tone of this new reality series (premiering Jan. 5 with back-to-back, half-hour episodes) isn't always so promotional. Airline doesn't overuse the airbrush in depicting Southwest's operations, so it offers enough candor and conflict to be fairly entertaining.
Customer service is at the center of things, and often it's not smooth. One passenger is told that he smells too bad to fly in polite company, another that he must buy a second seat because he's too fat for just one. These two handle their embarrassment rather calmly, but a drunken traveler turns irate when barred from a flight, as does a sportsman who can't grasp why his shotgun must be inspected before it goes on a plane. The Southwest reps try to be diplomatic, but when some passengers are stranded through no fault of their own, you'll share their anger.
One thing Airline oversells is the fun-and-games approach of Southwest's flight attendants. Anyone for peace and quiet in the sky?
ALL THE PRESIDENT'S MEN
The West Wing
(NBC, Jan. 7, 9 p.m. ET) President Bartlet (Martin Sheen) flies to an ex-President's funeral and bonds on Air Force One with two men who've also borne the burdens of the big job (guest stars James Cromwell and John Goodman).
PIRATES OF THE CARIBBEAN
Celebrity Mole Yucatan
(ABC, Jan. 7, 10 p.m. ET) Stephen Baldwin, Keshia Knight Pulliam and Tracey Gold are among the semifamous players as the reality show moves to Mexico for its second celeb go-round.
THE ART OF THE DEAL
The Apprentice
(NBC, Jan. 8, 8:30 p.m. ET) Why mind your own business? Watch 16 strivers vie for a job on tycoon Donald Trump's staff in the premiere of this reality series.
AND THE WINNER IS...
Critics' Choice Awards (E!, Jan. 10, 8 p.m. ET)
Will & Grace's
Eric McCormack hosts as the Broadcast Film Critics Association honors 2003's best in movies.
Contributors:
Terry Kelleher.
COMEDY
Advertisement
Today's Photos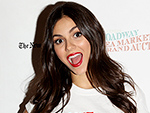 Treat Yourself! 4 Preview Issues
The most buzzed about stars this minute!