People Top 5
LAST UPDATE: Tuesday February 10, 2015 01:10PM EST
PEOPLE Top 5 are the most-viewed stories on the site over the past three days, updated every 60 minutes
Mo' Joe!
They're at It Again, Sending 18 Dorks—and a Few Boy Toys—in Hot Pursuit of a Beachside Babe in Average Joe: Hawaii. Will the Nerds Get Their Revenge?

"I'm a tough guy with a big heart," says the ponytailed Cleveland native, who founded a charity for physically and mentally challenged kids. "I did very well with the girls." Romantic date: "From dinners with wine to sled riding and pumpkin picking—I love all that stuff." Philosophy; "I'm not shy, but I won't chase a girl. When you chase someone, it shows weakness."

SEAN PASHLEY, 26
"What I don't have in the looks department, I make up for in personality," says the Philly resident. Romantic date: Like his hero Emeril Lagasse, the executive chef likes to wow women with a signature dish: brandy mustard chicken. Ideal woman: "It used to be a girl who makes buffalo wings and pretends to be happy when the Eagles score. Now it's the smart, attractive girl next door."

PHUC LE, 26
"I can't read women for the life of me. I did well in school, but if women were a course, I would have failed it," says Le, who hails from Brockton, Mass. Best quality: "I'm average-looking maybe, but I'm the life of the party. I'm a clown and I like to make people laugh." Courtship ritual: "In college I used to bring a girl breakfast every morning. I just got her orange juice and a muffin."

LARISSA MEEK, 25
Meek couldn't help cursing When she first spied the everyday schmoes brought in to woo her on Average Joe: Hawaii. But the latest looker to get hooked up with the not-so-hotties (starting Jan. 5 on NBC) is actually a self-confessed geek. Her type: "I've dated the jocks, the chess champions and the computer guys," says the L.A. artist and Web designer. "It comes down to haying a connection, and looks only get you so far." Typical Saturday night: "I'd be happier surfing the Net than going out clubbing."

MATTHEW BOTTI, 24
"I'm 5'4", I wear glasses and I've got a $10 haircut. I'm not exactly above average," says the virgin from Boston, who also wore braces during the show. Ideal woman: Meg Ryan, "She's pretty and seems very carefree." Wishes he could be: Jack Nicholson. "He's not really good-looking either, but he's so badass."

ANTHONY CALANDRA, 24
"I'm no 10, but I'm not a 3," says the Amherst, N.Y., native, who shaved designs like stars and waves into his beard. Best quality: "I'm kind and I never get angry—life's too short." Coolest physical trait: Born with ectodermal dysplasia, Calandra has no sweat glands. "I don't wear deodorant or worry about my feet stinking,"

THOMAS GRANDE, 34
"Most people are taller than me, so I always get classified as cute," says the ironically named Grande, a Portland, Ore., native who's 5'4". Hidden talents: Rapping, break dancing and playing in a swing band with his dad. Smooth moves: "I can defend myself very well. I don't care how big the guy is—I say, 'I might lose this fight, but you'll be hurting when you walk away.' "

DAVID DASKAL, 24
"You can throw a supermodel at me—it won't break my confidence," says the Califomian mop-top. Best body part: "I love my hair. I love to head-bang to Barry Manilow, not just Def Leppard." Philosophy: "I'm glad I'm not hunky. It'd be tougher to weed out women, since they'd be infatuated with my looks."

The Rest of the Gang

"I was never rude to the guys," Meek says of her 18 so-so suitors. In fact, "you really start to feel concerned about somebody's feelings when you've got so many guys vying for your attention."

ROBERT GUICHET, 26
DONATO VENTRESCA, 33
BRIAN GLAZER, 33
BILL HANSEN, 24
JUSTIN WALSH, 27
CHRIS TIPPERY, 27
SAM MAZZOLA JR., 25
TIM LONG, 29
BRIAN WORTH, 31
CHRISTOPHER NEOPOLITAN, 32
MICHAEL SPITALETTO, 31


FREDO LaPONZA, 31
Advertisement
Today's Photos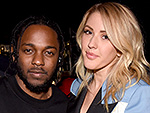 Treat Yourself! 4 Preview Issues
The most buzzed about stars this minute!