People Top 5
LAST UPDATE: Tuesday February 10, 2015 01:10PM EST
PEOPLE Top 5 are the most-viewed stories on the site over the past three days, updated every 60 minutes
His Story
As His Jan. 16 Arraignment Nears, Michael Jackson Takes the Offensive Against His Accuser and the Police
60 Minutes
taping at the Beverly Hills Hotel "strong and defiant," says his attorney Mark Geragos. "He was in a pretty good mood because he had just come from celebrating Christmas with his three kids. They opened presents, sang carols, that sort of thing."
Once the cameras rolled, Jackson, 45, came out swinging. With only Geragos, two assistants, the CBS crew and a Nation of Islam security guard present, the pop star, who faces seven felony counts of molesting a 13-year-old boy and two counts of giving him an "intoxicating agent," declared himself innocent of all charges. "Before I would hurt a child," Jackson said, "I would slit my wrists." Charging the case was about money, the singer said, "Somewhere greed got in there," then alleged that Santa Barbara police "manhandled me very roughly" while booking him on Nov. 20. Displaying a picture of a discolored bulge above his wrist, he alleged that police fastened his handcuffs so tightly behind his back that "my shoulder is dislocated, literally." Jackson also charged that when he asked to use a restroom, he was locked in a bathroom for 45 minutes. "There was doo-doo, feces, thrown all over the walls, the floor, the ceiling."
While Santa Barbara officials issued a blanket denial, retired Sheriff Jim Thomas, who oversaw part of the child molestation investigation of Jackson in 1993, dismisses each charge. "You've got to be kidding me," he says. "When the world is watching, you're going to do everything by the book." Thomas, who is in frequent contact with district attorney Thomas Sneddon, says that en route to the jail, Jackson answered no when asked if his handcuffs were too tight and that Jackson spent only 63 minutes at the jailhouse, 15 of those in a holding cell. "If you look at the videotape of him walking out of the jail after he was booked," Thomas adds, "you'll see that he raised both arms quite high to give his peace sign."
Although Jackson is not scheduled to be arraigned until Jan. 16, the battle for public hearts and minds—not to mention jury votes—is well under way. Two days after prosecutors filed charges on Dec. 18, some 1,500 Jackson supporters descended on Neverland Ranch, sporting "I Love M.J." T-shirts and waving pamphlets emblazoned with the words "You Are Not Alone." "We love you, Michael," said comic Tommy Davidson, the evening's emcee, as the singer sat in the audience with his parents, Katherine and Joe. "No one has done more for children than you have."
The family of the boy—a cancer survivor—who accuses Jackson of molestation has gone into hiding. "They're scared to death," says L.A. attorney Bill Dickerman, who represented the boy's mother last spring. "They've been threatened, harassed, followed and videotaped." Although his cancer is in remission, the boy, now 14, is suffering from kidney failure. Jamie Masada, an L.A. comedy-club owner who introduced the boy to Jackson, says that two comics offered as much as $200,000 to help with the boy's medical care. "The boy's mother said, 'God bless them, I don't need money,' and she wouldn't accept it," says Masada. "They are not in this for money."
Jackson claims to feel the toll not only on his reputation but on his very home. "I won't live there ever again," he said of his estate. "It's a house now. It's not a home anymore. I'll only visit." Never-Neverland, indeed.
Jill Smolowe. Ron Arias, Champ Clark, Lyndon Stambler, Vicki Sheff-Cahan and Frank Swertlow in Los Angeles
Contributors:
Champ Clark,
Lyndon Stambler,
Vicki Sheff-Cahan,
Frank Swertlow.
On Christmas Day, Michael Jackson showed up for the
Advertisement
Today's Photos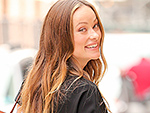 Treat Yourself! 4 Preview Issues
The most buzzed about stars this minute!