People Top 5
LAST UPDATE: Tuesday February 10, 2015 01:10PM EST
PEOPLE Top 5 are the most-viewed stories on the site over the past three days, updated every 60 minutes
Cold Comfort
Renée Zellweger Stands Tall in An Oscar-Touted Role (Even Nicole Is Rooting for Her) and Stands by Her Bad-Boy Rocker Beau
In director Anthony Minghella's critically acclaimed Civil War drama
Cold Mountain
, Renée Zellweger masters a paint-peeling southern drawl and stars as a rough-and-tough country girl named Ruby. It's a far cry from the charmingly frivolous Brit she played in 2001's
Bridget Jones's Diary
, but the roles do have something in common: Like Bridget before her, Ruby is expected to earn Zellweger an Academy Award nomination. Fellow Mountain woman
Nicole Kidman
, who beat out Zellweger last year for the lead actress Oscar, says, "I'm rooting for her" to win supporting honors this year. Says Zellweger: "It's really flattering. It's not something you're thinking about when you're hauling timber and shoveling manure."
Zellweger, 34, will at least get the vote of those who worked with her on the grueling, freezing
Cold Mountain
shoot in rural Romania last autumn and winter. At the hotel after work, recalls Kathy Baker, who also appears in the film, "she'd be the one to slip a note under your door and say, Popcorn and movie tonight in my room, come on over!' " If Zellweger seemed happy on the set, there was good reason. While filming, she met her current beau, Jack White, 28, the smoldering hot singer-guitarist for the bluesy rock duo the White Stripes, who plays a troubadour in the film.
Zellweger and White are an odd couple who keep gossips guessing by staying resolutely mum on their relationship. Still, they—or he—made headlines when White surrendered Dec. 23 in his hometown of Detroit on a charge of misdemeanor aggravated assault for allegedly beating up another Detroit rocker, Von Bondies singer Jason Stollsteimer, 25, at a nightclub concert. Neither side is saying what caused the fight, but White's label, V2 Records, issued a statement insisting, "White defended himself as any normal person would do under the circumstances." Zellweger isn't commenting either, though she spent the Christmas holidays in Detroit with him as planned.
Her stand-by-your-man ethos would be welcome in Zellweger's small hometown of Katy, Texas. The child of immigrants Emil (from Switzerland) and Kjellfrid Irene (from Norway), Zellweger studied acting at the University of Texas at Austin ("The drama class just happened to fit into my schedule," she told Katy's Town Cryer News) and won early parts such as one in the 1993 TV miniseries Starkweather: Murder in the Heartland. Costar Marco Perella recalls her winning sense of humor on the set, but Zellweger also had serious concerns about her career. "Really early on, in Texas, most of the roles I was offered were the other woman, the harlot, the one-night stand, the hot blonde in a black dress," Zellweger told Britain's Guardian. "It's a really difficult path to get off once you've embraced it." A starmaking turn as
Tom Cruise
's singlemom leading lady in 1996's Jerry Maguire changed her fortune.
Two Golden Globes, one Screen Actors Guild award and two Oscar nominations later, Zellweger is now shooting her next film, the sequel
Bridget Jones: The Edge of Reason
, in London. She and her "fatness instructor" perfected a different kind of shoveling for that part: To plump up as Bridget, she took on a diet that included 3,800 calories a day from a menu that would make most actresses recoil in horror—French toast, Caesar salad, crispy duck and chocolate bars, all washed down with sugared sodas and milk shakes. "I'm really putting the food away," she said. "I have given up exercise."
Readers of the Bridgetbook, who at first couldn't imagine her doing the role, now find it hard to imagine anyone else in the film. But Perella, her former costar, saw her promise long ago. In 1992 Zellweger enrolled in an acting class he was teaching in Austin. "She wasn't that much prettier than everyone else," he recalls. "She's attractive and appealing, and she's cute. But she's a hell of an actress."
Kyle Smith. Ruth Andrew Ellenson in Los Angeles, Peter Mikelbank in Romania, Heather Staible in Katy and Alicia Dennis in Austin
Contributors:
Peter Mikelbank,
Heather Staible,
Alicia Dennis.
Thursday, 1 January. Another new year and still not married (Civil War inhospitable for singletons as eligible menfolk off camping or something). But v. encouraging signs. Calories: few (C. Mountain diet working wonders!). Cigarettes: none (hurrah for wartime shortages!). Varmints killed: many. (Relished look on N. Kidman's face when I demonstrated posh new chicken-neck-wringing technique.) Best Supporting Actress Oscar buzz: Hah! They say I'm the front-runner. But what will I wear? Gaaaah!
Advertisement
Today's Photos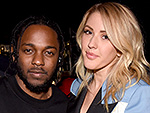 Treat Yourself! 4 Preview Issues
The most buzzed about stars this minute!