People Top 5
LAST UPDATE: Tuesday February 10, 2015 01:10PM EST
PEOPLE Top 5 are the most-viewed stories on the site over the past three days, updated every 60 minutes
Picks and Pans Main: TV
Don't Miss
TNT (Fri., Jan. 16, 8 p.m. ET)




Let's say you're in the mood for a love story with snappy Neil Simon dialogue. But the local video store doesn't have
The Goodbye Girl
, the 1977 film starring Richard Dreyfuss and Marsha Mason, and your menu of television channels doesn't include Turner Classic Movies, which shows the original
Goodbye Girl
Jan. 15 at 10 p.m. For you, this TNT remake is a must-see. For others it's, well, optional.
Beyond updating a few cultural references, allowing for the invention of the cell phone and making some mild vulgarity even milder, Simon has changed hardly anything in this tale of clashing roommates, which is basically
The Odd Couple
with sex. Elliot (now played by Jeff Daniels) is a Chicago actor who arrives in New York City and finds that his sublet apartment is stubbornly occupied by the leaseholder's dumped girlfriend, Paula (
Everybody Loves Raymond's
Patricia Heaton), and her 10-year-old daughter Lucy (Hallie Kate Eisenberg). Elliot and Paula fight a lot, but Lucy thinks the new guy's kind of cute, and eventually her mom agrees.
Heaton's Paula seems tougher and a touch more hostile than Mason's, while Daniels is less intense and abrasive than Dreyfuss was in his Oscar-winning performance. This version will have some viewers wondering why it takes Paula so long to give Elliot a break and concede that he might be more than another love-'em-and-leave-'em heel. Still, both characters are likable and we root for them to clear away the misunderstandings that block the path to romance.
The main problem with this
Goodbye Girl
is that Simon and director Richard Benjamin chose not to rework the secondary plotline involving Elliot's disastrous Off-Off-Broadway performance as a swishy Richard III. The "Elizabethan fruit fly" joke was cheap in '77, and it hasn't improved with age.
COMEDY
HBO (Sundays, 9:30 p.m. ET)




He refuses to join in a chorus of "Happy Birthday" because he doesn't care for the song. He resists wearing a name tag at a large gathering because it may leave "paper remnants" on his jacket. He cites his status as co-creator of Seinfeld when asking to use a stranger's bathroom.
It's Larry David, back with social graces intact for a fourth season of this hilariously peculiar sitcom. Playing himself as an obsessive, paranoid crank, he keeps turning life into a vicious circle of embarrassment. In a story line that runs through the early episodes, Mel Brooks picks Larry (of all people) and Ben Stiller to take over the lead roles in the Broadway musical
The Producers
. The would-be costars reach such heights of comic incompatibility that I can forgive the show for a couple of ill-advised scenes that use mental retardation as gag material.
REALITY
ABC (Wednesdays, 10 p.m. ET)




The following out-of-con-text quotes aptly express my feelings about this
Mole
competition, the second to feature minor celebrities.
Keshia Knight Pulliam (ex-
Cosby Show
kid): "Oh my God, this is awful."
Tracey Gold (
Growing Pains
): "It was like watching a train wreck."
As on previous
Moles
, the players go through various challenges (like an endless round of piñata-bashing) while one acts as secret saboteur. Corbin Bernsen and Stephen Baldwin, returnees from last year's game in Hawaii, obviously try to annoy—and boy, do they succeed. Model Angie Everhart skinny-dipped in the Jan. 7 season premiere, prompting an appreciative Mark Curry (
Hangin' with Mr. Cooper
) to retitle the show Pimp Mole. Ex-MTV veejay Ananda Lewis seemed relieved to be eliminated in the opener, while former NBA renegade Dennis Rodman looks bored out of his gourd.
POWER TO THE PEOPLE
People's Choice Awards (CBS, Jan. 11, 9 p.m. ET) Charlie Sheen and Jon Cryer of
Two and a Half Men
host the 30th annual event, where the honors go to movie and TV favorites chosen through a Gallup poll.
SHE'S GOTTA HABIT
Gracie's Choice (Lifetime, Jan. 12, 8 p.m. ET) Anne Heche didn't get into this TV movie for the glamor. She plays a drug-addicted vagabond mother whose four kids are split up after she's sent to jail.
MODEL BEHAVIOR
America's Next Top Model
(UPN, Jan.l3, 9p.m. ET)
Tyra Banks
guides 12 babes vying for a modeling contract and other prizes as the reality series returns for a second season.
GERM WARFARE
Monk
(USA, Jan. 16, 10 p.m. ET) The obsessive-compulsive sleuth (Emmy winner Tony Shalhoub) tries to deliver a solution to his paperboy's murder in the first of seven fresh episodes.
Contributors:
Terry Kelleher.
ROMANTIC COMEDY
Advertisement
Today's Photos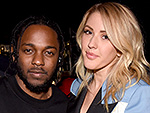 Treat Yourself! 4 Preview Issues
The most buzzed about stars this minute!