People Top 5
LAST UPDATE: Tuesday February 10, 2015 01:10PM EST
PEOPLE Top 5 are the most-viewed stories on the site over the past three days, updated every 60 minutes
A World Turned Upside Down
Saddened but Still Fighting, Newly Convicted Martha Stewart Hunkers Down with Loved Ones—and Faces the Harsh Prospect of Prison
Now the woman who relentlessly built a $1 billion personal empire by instructing others how to beautify their lives must sit and wait while others decide just how difficult her life is going to get. In coming weeks, a federal probation officer will inspect her estate in Westport, Conn., and pore over her tax returns and financial records to help determine the fine Stewart will pay for lying about her sale of Imclone Systems stock. Then, at a June 17 sentencing hearing, Stewart will learn if—and for how long—she is going to prison. "I have so much to do; there are so many things to take care of," she told her friend Susan Warburg on March 9. Charles Simonyi, another friend, says, "She has to get her finances into order. She has a lot to do with the company, with getting information, with the appeal process."
In the first hours after the verdict, Stewart's main concern was for her only child, Alexis, 38. "It was really hard on her," Stewart, 62, told Simonyi. Warburg says, "Like any mother and daughter, they probably have their stormy moments, but Martha has always considered Alexis to be her closest confidante." In the wake of Martha's divorce from Andy Stewart in 1990, Alexis sided with her mother. During the recent trial, Alexis sat in the front row of the courtroom each day.
Over the weekend, Stewart retreated to her white colonial home in Westport, where she was joined by Alexis, her mother and two of her five siblings, George Christiansen, 51, and Laura Plimpton, 49. "I think she is really struggling to maintain strength and carry on," says Plimpton, who is disheartened by "the glee that so many people seem to be having watching this happen."
On Saturday Stewart told Warburg by phone, "I'm very sad." Yet Sunday morning, Stewart greeted Warburg with a home-whipped latte before the two did their regular workout of stretching and treadmill exercise. Later she went hiking. "She was definitely subdued," says Warburg, a friend of 31 years. Even under siege, Martha was hearteningly Martha. "She asked me about my garden," Warburg says. "She thought I should have a trellis with euonymus, an evergreen bush."
Come Monday, Stewart turned her attention to the company she built from scratch, Martha Stewart Living Omnimedia—a company that lost 22 percent of its value the day of the verdict. According to sources, she and board members are leaning toward her relinquishing her board seat but continuing to play some creative role. While most distributors of her products took a wait-and-see attitude, Viacom yanked Martha Stewart Living from the CBS and UPN stations it owns and operates. (Syndicator King World will continue to make it available to local stations.)
Meanwhile, the public rendered its own split verdict. An unscientific poll conducted by PEOPLE.com found respondents almost evenly divided about whether or not Stewart should go to prison. So were shoppers at a K-Mart in Hyannis, Mass. "It's a damn shame she was convicted," says Eleanor Lamont, 73, who continues to stock Stewart's housewares. "I hope they don't put her in jail." Grace Smith, 23, who vows not to buy Martha Stewart Everyday products, counters, "She shouldn't get off just because of who she is."
Actually, in the long run, the "who she is" aspect of the trial may have hurt Stewart's image the most. Testimony depicted her mocking the diction of her broker's assistant, whom she called an "idiot," and threatening to leave the brokerage house if the phone-hold music wasn't changed. Her lavish habits were also documented. After running up a $17,000 tab with a friend during a vacation in Mexico and Panama, Stewart tried unsuccessfully to bill her company for her suite, spa treatments and a private kayak tour.
Such diva behavior won't cut it in prison—which is where Stewart is widely expected to land. Given federal sentencing guidelines, the bet is that Judge Cedarbaum will impose a sentence of 10 to 16 months and that Stewart will be assigned to the minimum-security prison in Danbury, Conn. Defense attorney Morvillo will no doubt ask Cedarbaum to stay the sentence, pending appeals.
If Stewart does land in a minimum-security facility, there won't be bars on the windows or doors—but it won't be some cushy Club Fed. Some 70 percent of her fellow inmates will be drug offenders, and the atmosphere will resemble boot camp. "Prison is the great equalizer," says David Novak, a former Microsoft consultant who spent almost a year in a federal facility for insurance fraud and now advises inmates on surviving in prison. Karen Bond, who spent three years in a minimum-security facility for securities fraud (see box), describes what Stewart can anticipate. On day one, following a strip search, Stewart will be issued a used khaki-colored cotton uniform of elastic-waist pants and a button-down shirt, sneaker-like shoes for downtime and black, steel-toed boots for work. Her assignment, which could be anything from cleaning bathrooms to cooking meals or mowing lawns, will occupy 7½ hours, five days a week. Her pay: 11 cents an hour. She will shower in a communal bathroom. "She won't be isolated from the scum of the earth," says Bond.
Come mealtime, Stewart will face a diet relentlessly high in fat and carbs. (She will also be allowed to spend $290 a month at the commissary, where she can buy tuna fish and snacks.) At night she can expect to sleep either in a dorm-style room with up to 12 women or in a larger space subdivided into cubicles. In the latter event, she will have a cubemate, with whom she will share a folding chair and writing table; as a newcomer, she is likely to get the less desirable upper bunk. The noise, all day and all night, will take some getting used to.
When Stewart is not lining up for one of the several daily inmate counts, she will probably have access during leisure time to a few pieces of exercise equipment. Some prisons offer hiking or yoga. "It's pretty mind-numbing," says Bond. "You have to be creative." But not too creative. Any calls Stewart makes during the 300 minutes of phone time she is allotted monthly will be tape-recorded and probably screened, to make sure she in no way participates in the running of her business. Novak encourages Stewart to tutor fellow inmates. "If you go in with the right attitude," he says, "there's an opportunity to do a lot of healing and to reestablish your value system."
One critical bit of advice Novak gives his clients facing prison. "You need to let go," he says. "Give up the fight, accept responsibility for the decisions that put you here." For Stewart, who's built her life and fortune around self-improvement projects, that maybe the most ambitious project of all.
Jill Smolowe. Sharon Cotliar, Jennifer Longley and Kathy Ehrich in New York City
Contributors:
Sharon Cotliar,
Jennifer Longley,
Kathy Ehrich.
Advertisement
Today's Photos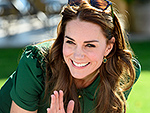 Treat Yourself! 4 Preview Issues
The most buzzed about stars this minute!