People Top 5
LAST UPDATE: Tuesday February 10, 2015 01:10PM EST
PEOPLE Top 5 are the most-viewed stories on the site over the past three days, updated every 60 minutes
Picks and Pans Main: TV
Don't Miss
The Rise and Fall of Heidi Fleiss
USA (Mon., March 29, 9 p.m. ET)




Exploitation? Titillation? Certainly not. This is an educational TV movie about Heidi Fleiss, who ran a lucrative sex business catering to the rich and famous before she did a prison stretch in the late '90s. The notorious "Hollywood Madam" (Jamie-Lynn DiScala from
The Sopranos
) has lessons to impart.
On the one hand: Money is "like sex—the more you get, the more you want." On the other: "Sooner or later, you're going to get caught." Life stinks: "It's called the world's oldest profession. I'm not really sure if they mean prostitution or betrayal." Or it doesn't: "The world is not such a bad place and we're lucky to be here." That last one comes as Fleiss is getting out of jail and anticipating the moneymaking opportunities available to someone famous for being famous. Naturally, she's optimistic.
DiScala isn't particularly believable as a rookie hooker, a suddenly successful madam or the drug-abusing target of duplicitous cops. But such criticism may be beside the point, since the film suggests that Fleiss herself—described as a "nice Jewish girl" on the surface—was miscast as a madam.
Call Me
's main weakness is that it can't decide whether to be an exposé, a satire or a peep show. It fails to follow up on a charge by has-been director Ivan Nagy (Robert Davi), Fleiss's former boyfriend, that the L.A. police winked at prostitution in return for sexual favors. There's a fleeting reference to Charlie Sheen, one of Fleiss's best-known clients, but he's not portrayed onscreen. We do see a powerful producer (Corbin Bernsen) who requires three hookers' help to achieve a satisfactory climax. Too bad he's referred to only as Steve. Appropriately, it's this mover and shaker with no last name who persuades Fleiss not to burn bridges by identifying her celebrity clients in a memoir.
The cold truth is that a movie about Fleiss's relationship with actor Tom Sizemore—convicted last year of physically abusing her—might be of more interest than this look back at old scandal.
ABC (Fridays, 8:30 p.m. ET)
COMEDY




It's too easy to call this new sitcom
The Fresh Prince of Bel-Air
in reverse, but why make things unnecessarily difficult?
Standup comic Kevin Hart plays a college student named, duh, Kevin Hart, who had it cushy out in Malibu until his rich widowed father went to jail for embezzlement. Now Kevin has to live with his Aunt Tina (Arnetia Walker), Uncle Clarence (Keith David) and three cousins in Philadelphia. They have strict house rules, they can't afford cable TV, and they buy generic shampoo. Obviously a nightmare for the Malibu Marvel.
On
The Big House
, stock characters and situations are right at home. Clarence talks big about corporal punishment, but manipulative Tina really rules the roost. The storylines call for the characters to tell ridiculous lies—to impress pretty girls, Kevin claims to live in a posh hotel and fakes a religious epiphany—and then squirm out of them. Though Hart is eager and energetic, the cast member to watch is Faizon Love (
Elf
) as rotund cousin Warren. He doesn't seem to be working too hard, but he's the steady laugh-getter this show sorely needs.
FX (Tuesdays, 10 p.m. ET)
DRAMA




Whether he's scrambling to conceal the corruption of his strike force or terrorizing a hooker into turning against her pimp, volatile detective Vic Mackey (Michael Chiklis) is still the main focus of this power-packed police drama. But the supporting characters continue to develop in interesting and surprising ways as the third season unfolds.
Detective Claudette Wyms (Emmy-worthy CCH Pounder), while retaining her fierce integrity, realizes she'll have to play politics to obtain the promotion she deserves. Officer Julien Lowe (Michael Jace), a victim of gay-bashing last season, tries to establish his manliness by roughing up suspects. "Dutch" Wagenbach (Jay Karnes), the most cerebral detective in this gritty L.A. district, may be letting his intellectual superiority go to his head. And the dangerous stupidity of detective Shane Vendrell (Walton Goggins) could be Vic's biggest worry of all.
This daring series seems guilty of shock for its own sake in the April 6 episode, which finds one of the characters unspeakably violated. But once
The Shield
grabs you, it's awfully hard to turn away.
SPORTING CHANCE
Dream Job
(ESPN, March 28, 9 p.m. ET) Let the jockspeak begin. Four finalists compete live to see which will win a one-year contract as a new
SportsCenter
anchor.
MIAMI HEAT
Britney Spears
Live (Showtime, March 28, 9 p.m. ET) The provocative pop star brings her Onyx Hotel Tour to the Sunshine State.
TICK, TICK, TICK...
24
(FOX, March 30, 9 p.m. ET) The virus has been planted inside an LA. hotel as the show returns from hiatus with nine new episodes.
BACK TO WORK
The Office
(BBC America, April 1, 10 p.m. ET) The Golden Globe-winning British comedy airs again from the beginning.
THE LATE SHIFT
Saturday Night Live
(NBC, April 3, 11:30 p.m. ET) Donald Trump gets to host, and we bet he didn't even have to apprentice.
Contributors:
Terry Kelleher.
Advertisement
Today's Photos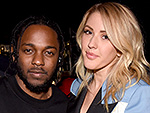 Treat Yourself! 4 Preview Issues
The most buzzed about stars this minute!