People Top 5
LAST UPDATE: Tuesday February 10, 2015 01:10PM EST
PEOPLE Top 5 are the most-viewed stories on the site over the past three days, updated every 60 minutes
The Next Wave
Keep an Eye on These Extraordinary Young Achievers, Because the Future is in Their Hands
Inventor
When Ryan Patterson was 2, all he wanted for Christmas was an extension cord. Strange, yes. But it makes sense when you learn that by 5 the electronics whiz had helped his father rewire their Grand Junction, Colo., home. There were youthful missteps, of course-like a predilection for sticking screwdrivers into outlets. Admits Patterson, now a second-year electrical engineering student at the University of Colorado: "I have no idea how many times I got shocked."
He absorbed those early jolts, then proceeded to deal out a few of his own. Patterson won the title of world's top young scientist in 2002's Intel Science Talent Search for designing a glove that translates sign language into written text. In 2000 he was awarded a prize for inventing Sleuthbot, a high-speed robot designed to search buildings in a crisis. (He came up with the concept in the wake of the deadly shootings at Columbine High School.) Now Patterson, who has a girlfriend and a fondness for Seinfeld reruns, is trying to install an indoor tracking device into a personal digital assistant. "It would aid people with cognitive disabilities," he says, "and help them with daily tasks." Don't expect him to stop there. "I don't think he's going to develop just one thing that's important," says senior research scientist Jim Sullivan, his mentor at CU. "I look forward to a succession of very novel technologies that are going to put people on their ears."
Fred MEDILL, 18
JOURNALIST
He's not only America's youngest A-list celebrity journalist but one of its most thought-provoking. "What kind of research do you do," Medill asked Jim Carrey at the 2000 premiere of
Me, Myself & Irene
, "to play a man suffering from advanced delu-sionary schizophrenia with involuntary narcissistic rage?" Medill was 14 at the time. Now he's starring on his own Web site, FredTV, as well as hosting a movie news show on WAM!, a premium channel geared toward 8- to 16-year-olds. The secret to getting good quotes from
Julia Roberts
or
Denzel Washington
? "You've got to be aggressive," says Medill, "but not obnoxious."
His red-carpet ride began when his father, Cary, 57, won tickets to the premiere of
Big Daddy
and requested a press pass, giving Fred a chance to interview the film's star, Adam Sandler. Since then, Fred has tried to give others that same opportunity through his work with the Starlight Children's Foundation, an organization that provides support for seriously ill kids. With the help of his father, Fred has invited about 25 youths to screenings in L.A. to meet their favorite celebs.
His future plans include hosting his own talk show—of course—and getting a serious girlfriend. He's never had one, though he has a raging crush on
Hilary Duff
. Compared with the other stars he's interviewed, he says, "she's at least closer to my age."
Allyson Felix, 18
SPEEDSTER
Unlike phenoms in other sports, future track star Allyson Felix isn't filming a soft-drink commercial just yet. She's too busy training. If that goes well, Felix will get plenty of airtime this summer—on the Olympic medals stand in Athens. One of the fastest women in the world, the University of Southern California student may hold that sole title by the end of August.
Felix's performance of 22.11 seconds in the 200 meters last May broke a
world junior record. The time was also faster than the winning mark in the 1996 Olympic Games—a sign of her ability to compete for a medal now. "It was like, I belong here. I'm just as good as these other athletes," she says.
In August the Los Angeles native became the first woman in track and field to turn pro out of high school, sacrificing her plan to join her brother Wes, 20, on the USC track team. Her family Helps Felix maintain normalcy. The siblings, who share an off-campus apartment, still meet their parents, Marlean, 47, and Paul, 51, every Sunday for church.
Her next step is the USA Olympic Team Trials in Sacramento in mid-July, where the competition is often as steep as in the Games themselves.
"I believe she can run faster than Evelyn Ashford," says Felix's coach Pat Connolly, who guided Ashford to Olympic gold in 1984. "And I believe Evelyn to be the greatest runner we've seen so far."
Lisa GLUKHOVSKY, 18
ASTRONOMER
Lisa Glukhovsky wasn't going to make a baking-soda volcano for her high school science project. Aiming higher—literally—the senior at New Milford High School in Connecticut coordinated a project to measure the distance of asteroids from the earth. Glukhovsky compared images shot simultaneously from the observatory next to her school with those from peers in Europe and California.
"She's doing the kind of work you'd see by someone just starting out at the Jet Propulsion Laboratory after completing their postdoc," says Yale physics research scientist David Rabinowitz.
The child of Russian immigrants, Glukhovsky won a $50,000 grand prize for her project in an Intel-sponsored science contest last May. While she hasn't committed to a college or major, she remains passionate about the possibilities of astronomy. "You can see when you look out to the sky that we're a tiny portion of the universe. And who knows what else is out there?"
Marc MAIFFRET, 23
HACKER/ANTI-HACKER
One spring morning in 1998, computer hacker Marc Maiffret awoke with a pistol pressed to his head. At the other end of it was an FBI agent. In fact, his family's Trabuco Canyon, Calif., home was swarming with feds, who suspected Maiffret had tampered with military networks. He was cleared, but it put a scare into the high school dropout, who admits only to such mild mischief as leaving political messages on government and corporate Web sites. "I was up to no good," he says. "[The raid] was a turning point. I knew I had to get on the right path."
Six years later Maiffret is cofounder of eEye Digital Security, an Aliso Viejo, Calif.-based firm that protects computer networks from hackers. His most famous catch: 2001's Code Red worm, which infected networks around the world and nearly shut down servers at the White House. His 7,500 clients include the CIA and FBI. "I had to prove myself, being 17 with green hair," he says. "But show clients you know your stuff and they get past the look."
Jourdan URBACH, 12
VIOLINIST
Violin prodigy Jourdan Urbach was performing in a special venue, a center for brain-damaged children at New York City's Beth Israel Medical Center, when something remarkable happened. "There was this child who didn't show any signs of life," says Urbach. "I started playing and suddenly all the doctors came running—she had moved something. I think she was stimulated by the music."
If so, that was precisely the point. A seventh grader from Roslyn, N.Y., Urbach is the founder of Children Helping Children, a charity that over the last four years has brought the classics to hundreds of gravely ill kids in the New York City area. It started when Urbach, then 7, was doing research on the brain for a school project. A random computer search turned up the work of Fred Epstein, a pediatric neurosurgeon at Beth Israel. After learning about Epstein's patients, Urbach asked, "How can I help?" Within a year he'd assembled young musicians to give concerts at Beth Israel; the group soon branched out to other hospitals. Says Epstein: "I've never met anyone like him, and I don't expect to."
Urbach is a bit of a Renaissance boy. The son of a music teacher and a marketing consultant, he took up the violin at 2 and performed at Carnegie Recital Hall at 6. If that's not enough, his novel Leaving Jeremiah was published last year. But his focus is music and striving for a goal within his reach: "to transcend the mundane."
Ryan Patterson, 20
Advertisement
Today's Photos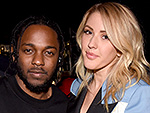 Treat Yourself! 4 Preview Issues
The most buzzed about stars this minute!