People Top 5
LAST UPDATE: Tuesday February 10, 2015 01:10PM EST
PEOPLE Top 5 are the most-viewed stories on the site over the past three days, updated every 60 minutes
Good Pay, Foreign Travel, Live Fire
Lured by Six-Figure Salaries, Private Contractors—Like Those Killed in Fallujah—Risk Their Lives in Iraq
As unrest continues in Iraq, those moments can come at any time. The ghastly murder and mutilation of four American workers for a private security firm in the Iraqi city of Fallujah on March 31 focused attention on a little-known fact: Although there are more than 100,000 U.S. troops in Iraq, much of the protection for companies, and even some government agencies, is handled by nonmilitary personnel, everyone from bodyguards to dog handlers. Janet Gryder, for instance, puts in 12-hour days checking for bombs with her black Lab, Flame, at Baghdad's Palestine and Sheraton Hotels. "I can't let my guard down," says Gryder, 37, "but I'm not scared here."
Many of the estimated 10,000 private security guards in Iraq are veterans of elite military units still eager to take on dangerous assignments—and lured by salaries that range from $90,000 to as much as $300,000 a year. "There is a premium being paid because of the high risk," says Scott Custer, co-owner of Custer Battles LLC, which has 300 Americans on security duty in Iraq. "These people are going halfway round the world to put their life on the line 20 hours a day."
The hazards are very real. In all, about a dozen of the private guards are believed to have been killed in Iraq in the past year. Even so, the security firms say they have their pick of highly qualified candidates, who have served in Delta Force, the Rangers, SEALs or other special operations outfits. Not surprisingly, it is a testosterone-drenched world. "Most of the guys who work for me are Type A, competitive," says Jamie Smith, CEO of SCG, a security company in Virginia that does work in Iraq. "They always want to win. Even if they are playing a game of checkers, that can end in a fistfight."
As the former Army Ranger from Washington points out, that sort of camaraderie can be as big a part of the appeal of the job as the money. "A lot of my friends are fighting or working here now," he says. "Coming to Iraq is like being at a family reunion"—one that features a much greater degree of conflict than normal, unless you're a Soprano. Even those contractors not directly involved with security, such as Robert Carlson, 57, a Vietnam vet who works as a project manager for a construction company building military facilities in Iraq, have had tense moments. Carlson recalls one recent incident in which a shopkeeper toting an AK-47 tried to jump him from behind. "When he came around the corner looking for me, I had my pistol to his nose and said 'Stop!' in Arabic," says Carlson, who is married and lives in Rogersville, Ala. "I took the weapon and he went back to his shop."
The private contractors have had to adapt to the ever-changing tactics of the insurgents. In Baghdad the guerrillas have been known to mark an American car for attack by scrawling a smiley face in the dust on the back of the vehicle; then they ambush the car once it hits the open road. Scott Custer says his teams now try to drive only in the left lane so that if a hostile car tries to pull alongside, at least an assailant in the passenger seat won't have a clear shot. Still, the contractors acknowledge there is only so much that can be done to minimize the risks. "You have to be realistic," says Mike Baker, the CEO of the security firm Diligence LLC. "The people killed in Fallujah had a great deal of experience and were very capable guys. It can happen."
Despite the dangers they face, most private guards seem to consider Iraq too good an opportunity to pass up, among them Gryder, a former police officer back home in Wilkesboro, N.C. Her roughly $100,000-a-year contract is up in August, but she's considering signing another, perhaps for two more years. "I knew the reality of coming here, to a danger zone," says Gryder. "It's not a vacation."
Bill Hewitt. Andrew Lee Butters in Baghdad, Macon Morehouse in Washington, D.C., and Sara Hammel in London
Contributors:
Andrew Lee Butters,
Macon Morehouse,
Sara Hammel.
He's heavily armed and he wishes to remain anonymous. Aside from the fact that he hails from Omak, Wash., and works for a private security company, the man, seated in his firm's Baghdad headquarters, politely refuses to reveal who his clients are or the methods he uses to protect them. But then the former Army Ranger is accustomed to operating in stealth mode—and to dealing with hair-raising danger. "A large percentage of the time, nothing really happens," says the 51-year-old "consultant." "Then there's that moment when there are people actually out there trying to harm you, and you have to have that combat focus."
Advertisement
Today's Photos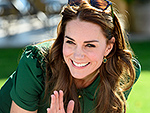 Treat Yourself! 4 Preview Issues
The most buzzed about stars this minute!