People Top 5
LAST UPDATE: Tuesday February 10, 2015 01:10PM EST
PEOPLE Top 5 are the most-viewed stories on the site over the past three days, updated every 60 minutes
Picks and Pans Main: TV
Sneak Peek: Father of the Pride
Pimp My Ride
sets the pace as the car-makeover field grows
Pimp




Overhaulin'




Flex




Have you sniffed exhaust fumes coming from basic cable? The Discovery Channel has
Monster Garage
and
American Hot Rod
. TLC offers
Rides
, a hot-rod show with Jason Priestley. Testosterone-fueled Spike TV, home of
Ride with Funkmaster Flex
and
Car and Driver Television
, calls this a month of Motor May-Hem. Man, that's a lotta vroom-vroom.
But even if you care more about looks than horsepower, there's something in this trend for you. MTV's
Pimp My Ride
(Sundays at 9:30 p.m. ET) and TLC's
Overhaulin'
(Tuesdays at 9 p.m.) are basically automotive versions of
Extreme Makeover
. Rap star Xzibit hosts the entertaining
Pimp
, in which a creative crew of customizers turns junky old cars into flashy, accessory-packed funmobiles. Xzibit joshes enjoyably with the owners about the unsightliness of their vehicles, and the makeover team is naturally funny in the manner of David Letterman's stagehands. In fact, everything's a kick on this half-hour show, starting with the
Superfly
-style opening theme. Unfortunately, the hour-long
Overhaulin'
is padded with typical reality-show nonsense. The cars undergo a secret transformation after TLC tricksters take them away from their owners under false pretenses. As the makeover slowly progresses, bland cohosts Chris Jacobs and Courtney Hansen keep telling us how hard everybody's working.
Ride with Funkmaster Flex
(Sundays at 8 p.m.) involves the engaging hip-hop deejay in vapid chats with celebs (not that
Tyra Banks
and
Mariah Carey
aren't nice to look at). But it also features some cool makeovers, like the one that turned a busted-out '76 Ford Gran Torino into a
Starsky & Hutch
special.
FOX (Sun., May 16, 8:30 p.m. ET)
COMEDY




It's the 150th episode (airing at a special time), and those
'70s
kids are having another of their basement bull sessions. "Half the people in this room ought to be in magazines," Kelso (
Ashton Kutcher
) remarks. Yeah, like
Modern Maturity
.
Maybe this sitcom should have retired gracefully last spring when the Wisconsin gang finally graduated from high school, but the sixth season ends in a way that will pique your interest. The two-part closer (May 19, 8-9 p.m.) leads up to the wedding of childhood friends Eric (Topher Grace) and Donna (Laura Prepon) and...well, let's just say feet get cold. After all the silly jokes, you may find you care more about these characters than you realized.
Helter Skelter
(CBS, May 16, 8 p.m. ET) Jeremy Davies (
Solaris
) stars as Charles Manson in this new, 3-hour account of the Tate-LaBianca murders, which got a 4-hour treatment in 1976.
The Practice
(ABC, May 16, 10 p.m. ET) Call it an adjournment. Though creator David E. Kelley has at least one spin-off in the works, this episode marks the end of the series as we know it.
Colonial House
(PBS, May 17-18, 8 p.m. ET) Modern folks try to live 17th-century style on the rugged Maine coast in this reality adventure, which concludes May 24-25.
Superstar USA
(WB, May 17, 9 p.m. ET) Who'll be the next William Hung? Catch the debut of this
American Idol
spoof, where no-talents are led to think they're hot stuff. Ooh, that's mean.
Daytime Emmys (NBC, May 21, 9 p.m. U) If
The View
and
The Wayne Brady Show
tie again for best talk show, there may be sudden-death overtime.
One of the most ambitious series that will premiere this fall is NBC's
Father of the Pride
, a CGI-animated comedy from the makers of
Shrek
about a family of lions who star in Siegfried & Roy's Las Vegas revue. Here's a quick scouting report.
THE BACKSTORY Dream Works SKG cofounder Jeffrey Katzenberg got the idea for the series after attending one of Siegfried & Roy's shows. "I was day-dreaming and started thinking, 'What must it be like to live the lives of these animals that perform and live at the Mirage?'" he says. "It's an amazing world they've built."
THE PREMISE The series revolves around Larry (voiced by John Goodman), a down-to-earth lion living with his wife, Kate (Cheryl Hines), their two kids and Kate's father, Sarmoti (Carl Reiner), a veteran performer with a mane toupee and a strong dislike for his son-in-law. Guest voices will include Lisa Kudrow, Danny DeVito and Eddie Murphy as
Shrek
's donkey. Siegfried and Roy, who are co-executive producers on the project, appear as themselves. "When they saw their characters onscreen, they cracked up," says Katzenberg. Adds co-creator Jonathan Graff: "They're relentlessly positive characters. They're kind of like super-heroes for us."
THE DRAMA BEHIND THE SCENES Katzenberg says he believes the show, which was put into a holding pattern when Roy was mauled by one of his tigers last October, has actually helped the lion tamer with his recovery. "For Roy, who was going through physical rehab," says Katzenberg, "the show made him very, very focused and very ambitious. This is a way for [Siegfried and Roy] to carry on."
Contributors:
Terry Kelleher,
Amy Bonawitz.
Traffic's Gettin' Heavy
Advertisement
Today's Photos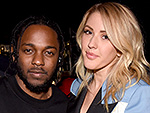 Treat Yourself! 4 Preview Issues
The most buzzed about stars this minute!