People Top 5
LAST UPDATE: Tuesday February 10, 2015 01:10PM EST
PEOPLE Top 5 are the most-viewed stories on the site over the past three days, updated every 60 minutes
Picks and Pans: Music
Must-See Videos
Avril Lavigne




Having completed a 21-city mall tour in April, during which she tested out material from this, her second CD,
Avril Lavigne
knows who her fans are: teenage girls who love to shop and watch a lot of TRL. But since the release of Lavigne's 6 million-selling debut, 2002's
Let Go
, other girl rockers like Fefe Dobson, Katy Rose and Lillix have joined the anti-Britney brigade. Heck, even
Hilary Duff
is cranking up the guitars.
Under My Skin
, though, shows that Lavigne, now 19, still rules the mall-chicks-with-attitude crowd. Easily avoiding the sophomore slump, Lavigne hasn't let go of her rebellious spirit on crunchy, radio-ready pop-rockers like "He Wasn't," which, with its racing rhythms and tough-talking lyrics, recalls the punk spikiness of "Sk8er Boi." She continues to kick boyfriend butt on songs like the piano-driven "Together" ("When I'm alone I feel so much better/And when I'm around you I don't feel together") and the feisty first single "Don't Tell Me," which gives a sense of empowerment for resisting pressure to have sex. Developing her artistic independence, Lavigne's solid success here is all the more admirable because it is achieved without the hitmaking production team the Matrix, which was largely responsible for crafting her influential sound on
Let Go
. Instead, Lavigne cowrote six tracks with fellow Canadian singer Chantal Kreviazuk, while also collaborating with former Evanescence guitarist Ben Moody. On the brink of her 20s, Lavigne seems to realize that the teen-angst angle will soon get old. She actually sounds surprisingly upbeat on the buoyant "Who Knows," while moving beyond boy-conscious concerns on the emotional ballad "Slipped Away," about the death of her grandfather. For now, however, Lavigne smartly understands that it's best to keep things from getting too complicated for her fans.
POP-ROCK
Morrissey
CRITIC'S CHOICE




It has been seven years since Morrissey's last studio disc, 1997's Maladjusted, but, heaven knows, he's still miserable. Which is cause for Moz fans everywhere to rejoice with this smashing comeback effort. Sounding refocused and recommitted, the British pop icon, 45, makes a CD that ranks with his best post-Smiths solo work. Hunt this Quarry down now. Brimming with his trademark biting wit and melancholy melodies, songs like "The World Is Full of Crashing Bores," "How Can Anybody Possibly Know How I Feel?" and "All the Lazy Dykes" live up to their classic Morrissey titles. Best are the bloody brilliant "I Have Forgiven Jesus" ("For all the desire/ He placed in me when there's nothing I can do with this desire") and the vintage-Smiths jangle-rocker "Let Me Kiss You," on which, in typical self-deprecating fashion, Morrissey asks a would-be lover to "close your eyes and think of someone you physically admire." He closes things with the ironic "You Know I Couldn't Last," fully aware that he has had the last laugh on "the critics who can't break you/ Unwittingly, they make you."
ALT-ROCK
Patti LaBelle




Miss Patti's latest disc in her 42-year recording journey is her first for Def Soul Classics, a division of the leading rap label Def Jam. But don't expect LaBelle, 60, to go gangsta here. While the R&B godmother does collaborate with hip-hop duo Floetry (on the jazz-hued "Hear My Cry") and samples Nelly Furtado's "Turn Off the Light" (on the gospel-charged "Unpredictable"), she mostly displays the same old attitude she has had since the mid-'80s. The result is sophisticated but unspectacular soul that won't soon make you forget "Lady Marmalade." Of course, with her vocal heroics, LaBelle can rescue even the most mundane material (like the bland ballad "Not Right But Real"). Undiminished by the years, her peerless instrument remains a force of nature. Only a few songs, such as the inspirational, retro-'70s single "New Day," really do those pipes justice. Meanwhile, LaBelle's powerful delivery is ill-suited to "When You Smile," her salsa tribute to Celia Cruz featuring Carlos Santana on guitar and Sheila E. on percussion.
R&B
D12




Posse albums—on which rap stars team up with their emcee crews—have become a hip thing in hip-hop. Nelly has St. Lunatics, 50 Cent has G-Unit, and Eminem has D12. Comprised of Slim Shady and five of his Detroit homeboys (Bizarre, Proof, Kuniva, Kon Artist and Swift), this outfit struck platinum with 2001's
Devil's Night
, and although the follow-up is not a
World
beater, it is a worthy side project to tide fans over until the next Eminem album. Not surprisingly, most of the best tracks showcase Eminem. Working in a group setting seems to have allowed him to cut loose and have fun on songs such as the party anthem "6 in the Morning" and the humorous single "My Band," on which he takes a sarcastic swipe at his front-man status: "These chicks don't even know the name of my band/ But they're all on me like they wanna hold hands." Elsewhere, Dr. Dre lends his production skills to the ominous "American Psycho II," featuring Cypress Hill's B-Real and sounding like a sequel to Cypress's hit "Insane in the Brain.
RAP
Greatest Soul Classics
Various Artists




Given the theme of this compilation from
American Idol
finalists, it's no surprise that the top performers are this season's soulful divas: La Toya London, Fantasia Barrino and Jennifer Hudson. London delivers a rousing rendition of Harold Melvin & the Blue Notes' "If You Don't Know Me By Now," while Barrino's quirky cover of "Chain of Fools" sounds like Aretha Franklin meets Macy Gray. And Hudson's gospel-powered version of Gladys Knight & the Pips' "Neither One of Us (Wants to Be the First to Say Goodbye)" offers further proof that she was robbed when she got voted off April 25. If these three talented songbirds had performed the entire disc, it could have really been something to crow about. Unfortunately, aside from George Huff (who does his best Billy Paul imitation on "Me and Mrs. Jones"), the rest of the
Idol
wannabes come off as soulless. The worst offender is John Stevens, whose remake of "You Are Everything" is a real stiff.
POP-R&B
John Michael Montgomery




You don't automatically classify John Michael Montgomery as a good ol' boy. Yet the high point of this album is "Goes Good with Beer," a clever, jaunty paean to the pleasures of the versatile brew. Also striking: the title song by Tony Lane and David Lee, a sentimental ballad about the emotional power of mail for those in a war zone (it's reminiscent of Gene Autry's World War II hit "At Mail Call Today"), and "Cool," an unusually thoughtful meditation on the way one's idea of what's admirable changes with age. The best thing about this eclectic mix of material is that it allows Montgomery to demonstrate his ability to get a little rough-and-tumble as well as wax romantic and cerebral. If his 12-year career has proved anything, it's that he is more a reliable workhorse than a one-trick pony. And his coproducer, guitarist Byron Gallimore, knows how to help him get the most out of his cowboy hatful of tricks.
COUNTRY
Loretta Lynn
Country legend Loretta Lynn, 69, is back with a new album,
Van Lear Rose
, and a new producer, Jack White of the White Stripes.
ON WORKING WITH JACK WHITE I think he'll probably wind up being one of our greatest producers, whether it's rock and roll, pop or country. We're going to set up a tour together.
ON WHITE VISITING HER HURRICANE MILLS, TENN., FARM I fixed chicken and dumplings and homemade bread, and he said that was the best bread he ever ate. His girlfriend, Renée Zellweger, came with him another time, and she was down-to-earth.
ON IF SHE LISTENS TO THE WHITE STRIPES Oh yeah! But don't ask me my favorite song. I just like the beat.
ON TODAY'S FEMALE COUNTRY STARS They're great. I like Lee Ann Womack, I like Chely Wright, and I love Martina McBride. She [sings] them notes higher than a cat.
ON HER FAVORITE LORETTA LYNN SONG "Coal Miner's Daughter." I had eight more verses to it. I wrote the story of my life, and heck, you can't write the story of your life in triple verses.
BRITNEY'S AND JAY-Z'S DEATH SCENES
Forget choreography and special effects. The latest way for music stars to put some life into their videos is to dramatize their own deaths.
BRITNEY SPEARS
, "EVERYTIME" In Las Vegas for her tour, Spears fights with her
Justin Timberlake
-like boyfriend (played by actor Stephen Dorff), then seemingly commits suicide in her hotel room bathtub. She appears to run toward the light as she flat-lines on the hospital table.
JAY-Z, "99 PROBLEMS" This gritty black-and-white clip, featuring the song's producer Rick Rubin and actor Vincent Gallo, returns the soon-to-retire Jigga to his street roots in Brooklyn, where he is gunned down in a hail of bullets at the video's end.
Contributors:
Chuck Arnold,
Ralph Novak,
Lauren Comander.
POP-ROCK
Advertisement
Today's Photos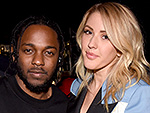 Treat Yourself! 4 Preview Issues
The most buzzed about stars this minute!