People Top 5
LAST UPDATE: Tuesday February 10, 2015 01:10PM EST
PEOPLE Top 5 are the most-viewed stories on the site over the past three days, updated every 60 minutes
Jennifer's Big Surprise!
Jennifer Lopez Marries Husband Número Tres, Marc Anthony, in a Surprise Ceremony (Is a Baby on the Way?)
Jennifer Lopez
has honeymooned on the beach in Key West, Fla. She has honeymooned Italian-style in Milan. But for her third go-around as a bride, Lopez Settled for less exotic—and decidedly less romantic—postwedding plans: work. Not even 48 hours after tying the knot with singer Marc Anthony oh June 5, the always-a-bride-never-a-bridesmaid star was back oh the set of her L.A. comedy
Monster-in-Law
—and her new husband was preparing to head to New York City without her. While Lopez filmed scenes of her character's engagement party—and bashfully accepted congratulations from costar Jane Fonda—Anthony promoted his new album,
Amar Sin Mentiras
(
To Love Without Lies
), all the while steadfastly refusing to comment on so much as whether a wedding had taken place. Said the zip-lipped groom on ABC's
The View
: "I have nothing to say about anything."
Instead, Anthony let the thick wedding band on his left ring finger do the talking—and just in case there was still a J.Lo of a doubt, the photos of their surprise Beverly Hills nuptials said the rest. Thrown together in about three weeks, with Lopez herself serving as chief wedding planner, the big day went off with far less fanfare than the bride's previous two high-gloss unions—not to mention the $2 million Bennifer wedding that wasn't. "This time she didn't need to have a big, fancy wedding," says an insider. "She just wanted to get married to the man she loved, and she didn't have to prove her love to anyone but him."
And yet the seeming haste with which the couple raced to the altar immediately raised eyebrows—and questions: Namely, is Lopez, 34, pregnant? So far, her rep has refused comment on the pregnancy rumors (see box). That would certainly answer the other big question: Why the rush? After all, Anthony, 35, had only legalized his divorce from first wife Dayanara Torres, 29, five days before remarrying. And just nine months ago, Lopez was set to stroll down the aisle with then fiancé
Ben Affleck
, from whom she split in January. Nonetheless, friends say that the newlyweds, who briefly dated in '99 and share similar backgrounds and interests, felt no need to deliberate any further. "They realized pretty quickly that they were meant to be together," says an insider. "They didn't need any more time to make up their minds."
With their decision made, the couple purchased a $70 marriage license from the L.A. County Clerk's office on June 3—and Lopez continued the business of pulling off her most low-key nuptials to date. "Jennifer had a really strong vision—she wanted a very subtle and tasteful wedding," says Shabby Chic designer Rachel Ashwell, who collaborated with Lopez on the wedding after her earlier work decorating the star's Pasadena eatery Madre's. With a pastel color scheme, vintage china and muslin fabrics, "the decor felt very appropriate for this moment in her life," says Ashwell. "She wanted something simple yet beautiful and romantic."
Of course, J.Lo being J.Lo, she also wanted plenty of razzle-dazzle—in the form of $7 million worth of borrowed bling from L.A. jeweler Neil Lane. "She wanted to look amazing," he says.
To that end, Lopez kicked off her wedding day as she does most days: in the gym. "She seemed very upbeat," says her trainer Gunnar Peterson. "She didn't let on that she was getting married."
In fact, the soon-to-be-weds kept their secret from almost everyone, including most of their 35 or so guests, who were instructed to turn up at Lopez's Beverly Hills mansion for "a beautiful afternoon party." Once there, the gathered group—which included Lopez's mom, Guadalupe, 58, dad David, 62, and sister Lynda, 33—were told by Anthony that a wedding was imminent. Then, at 6 p.m., Lopez strolled down an aisle strewn with thousands of rose petals to the strains of Bach's Jesu, Joy of Man's Desiring. The bride, garbed in ruffled Vera Wang, "was just radiant," says an observer. "She was glowing."
Holding hands under a rose-covered canopy, Lopez and her Armani-clad groom exchanged vows in a 22-minute ceremony. Among the first to congratulate them: the mother of the bride. "She seemed very elated," says an eyewitness, adding, "Guadalupe and Marc also shared a long embrace." As Lopez's mom entered the reception tent, "she did a little shimmy, shaking her booty," says a source.
By 7 p.m. the party was in full swing, with guests digging into a feast featuring lobster, caviar and champagne. Also on tap: Coors Light, Anthony's beer of choice. Centerpieces of pink peonies and white roses adorned the tables, which were covered in muslin. Throughout the evening, "people were close and there was a lot of mingling—everybody got a chance to visit and hug," says an observer. "It was a tight-knit event."
Looking especially tight were the newly married couple, who sat side by side sipping from gold-rimmed glasses. Lopez changed into a short Dolce & Gabbana dress after the ceremony; Anthony, meanwhile, "had a broad smile on his face—you could tell he was very, very happy," says an observer. "He gave a big hug to [Lopez] and a kiss."
After sunset, trees glittered with hundreds of white lights as servers distributed wedding cake slices and a DJ got the crowd moving with dance music, including Diana Ross's "Upside Down." The festivities continuing until shortly after midnight. Says an observer: "Everyone seemed happy."
Elsewhere, the joy may have been at least slightly less abundant. One source says Anthony's ex-wife, Torres, with whom he has two children, Cristian, 3, and Ryan, 10 months, learned of the wedding when she read about it on the Internet. (Anthony also has a daughter from a previous relationship.) For the most part, Torres is "taking it very well," says a friend of the former Miss Universe. "Nothing is surprising to her anymore."
Lopez's exes also heard the news in roundabout ways. Affleck, 31, who is recuperating from a bout of bronchitis (see page 19), "found out [about the wedding] right when everyone else did," a friend says of the actor, adding that "he dodged a bullet on this one. I think they're both over each other, it's safe to say." Commenting on the wedding, former beau Sean "
P. Diddy
" Combs, 34, called Lopez, whom he dated for two years ending in 2001, "my girl for life," and Lopez's second husband, choreographer Cris Judd, 34, said simply, "I wish them the best."
Given Lopez's marital track record—the 9-month marriage to Judd, the 13-month marriage to former waiter Ojani Noa, 30, which ended in 1998—her third wedding inspired plenty of late-night wisecracks. (From David Letterman's Top 10 Things Overheard at
Jennifer Lopez
's Wedding: "Honey, why does the cake read 'Ben'?") But friends say Lopez is just not a casual-dating kind of gal. "I think that she genuinely likes a commitment from a man," says a longtime pal. "She is a woman who wants to be a wife and a mother."
She maybe getting her wish—on both counts—before long. One sign that the workaholic Lopez is ready to slow down: after
Monster-in-Law
, she has no future acting projects ready to roll. And her new husband plans to take time off to nest with her. After such a bumpy road, friends of the couple's are hopeful that they may have finally found the lasting relationship that has eluded them thus far. "It's almost like she married her high school sweetheart," says an insider. "She wanted to be where she belongs. This is where she belongs."
Michelle Tauber. Brenda Rodriguez, Ulrica Wihlborg, Zorianna Kit, Oliver Jones, Margi Blash and Tom Cunneff in Los Angeles, Joanne Fowler, Natasha Stoynoff and KC Baker in New York City and Anne Driscoll in Boston
[This article contains a table. Please see hardcopy of magazine or PDF.]
Contributors:
Brenda Rodriguez,
Ulrica Wihlborg,
Zorianna Kit,
Oliver Jones,
Margi Blash,
Tom Cunneff,
Joanne Fowler,
Natasha Stoynoff,
KC Baker,
Anne Driscoll.
Advertisement
Today's Photos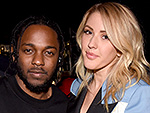 Treat Yourself! 4 Preview Issues
The most buzzed about stars this minute!