People Top 5
LAST UPDATE: Tuesday February 10, 2015 01:10PM EST
PEOPLE Top 5 are the most-viewed stories on the site over the past three days, updated every 60 minutes
Picks and Pans Main: TV
DVD View
CBS (Tuesdays and Saturdays, 9 p.m. ET; Thursdays, 8 p.m. ET)




You can argue all day over which reality show is most degrading or least intelligent. But the biggest waste of time has to be
Big Brother
, which returned to CBS in early July for its fifth stunningly dull season.
Though host Julie Chen touts the "shocking" twists and tense power struggle, there's a sad lack of excitement in watching a bunch of largely sedentary schemers lounge around a house all summer. So what if people are voted out until the last one sitting wins $500,000? Hand me half a mil and I might give this series three hours a week.
Big Brother
is mostly a conspiratorial talk show. Will an all-female alliance foil the long-term strategy of shirtless studs Jase and Scott? Does gay Will have a foot in both camps? Is dumb blonde Holly consciously imitating Suzanne Somers on
Three's Company
? For an occasional break in the blah-blah-blah, the housemates engage in various inane competitions. I thought the Olympics were starting early when they ambled out to the backyard and tossed hula hoops at plastic flamingos.
It didn't faze me a great deal to hear that one of the players was switching off with an identical twin. They all could be Stepford Housemates anyway. But I was sort of shocked when perfect strangers Michael and Jennifer found out they have the same father. The revelation itself was less amazing than the half siblings' apparent willingness to put their feelings on hold and concentrate on surviving in the great game of
Big Brother
. Reality can wait, folks. This is reality TV.
REALITY TV
TNT (Fri., July 30, 8 p.m. ET)




"Some days I don't understand you at all," his wife, Linda (Jaime Pressly), says to motorcycle daredevil Evel Knievel (George Eads). "But I do know that you're gonna do what you have to do."
That's about all the insight you can expect from this mediocre TV movie, which concentrates on the subject's death-defying prime in the 1960s and '70s. Linda gets furious over her husband's boozing and tomcatting. She frets about the danger of his stunts, particularly after he suffers near-fatal injuries in an attempt to soar over the fountains at Caesars Palace in Las Vegas. But when he seems ready to hang it up, she challenges him not to be a quitter. You know that old song.
Though Eads has the right bravado for the role, there's no way he can turn "I jump bikes—that's what I do" into a convincing statement of a man's sense of duty—even if he smashes a vase for emphasis. The film gives the impression that it doesn't exactly buy Knievel's self-promotion and patriotic blather, but it also wants to sell him as some kind of American hero. It ends with Knievel on his motorcycle, frozen in midair. We're left not caring much where he comes down.
BIOPIC
FX (Wednesdays, 10 p.m. ET)




New York City firefighter Tommy Gavin (Denis Leary) has a truckload of stress in this involving new series. A father of three, he's separated from his wife (Andrea Roth) but lives across the street from her and spies on her new boyfriend. He drinks more and more to bolster his courage on the job. And he's haunted by the chatty ghost of his cousin Jimmy (James McCaffrey), a fellow firefighter killed on 9/11.
Though Tommy's conversations with Jimmy seem like a glib gimmick,
Rescue Me
redeems itself with rough firehouse humor and a realistic depiction of the emergencies faced by the crew. Leary earns sympathy for Tommy with out covering his flaws, and former real-life fireman Jack McGee stands out as a veteran who jeopardizes his career when his temper flares.
DRAMA
Lifetime (Saturdays, 10 p.m. ET)




Last season this series had a toll-free title,
1-800-MISSING
, but it was still no bargain. A radical revamping hasn't improved it any.
Jess Mastriani (Caterina Scorsone), psychic finder of missing persons, is now a full-fledged FBI agent in Washington, D.C. Her old partner (Gloria Reuben) has been transferred far away, so Jess finds herself paired with Nicole Scott (Vivica A. Fox), a sexy maverick who dresses to kill. You've seen those tough cops who don't do things by the book? In the season premiere, Special Agent Scott illustrated her disdain for pesky regulations by tossing the FBI manual out the car window.
The other new characters are John Pollock (Justin Louis), Jess and Nicole's glory-hog boss, and handsome evidence expert Antonio Cortez (Mark Consuelos from
All My Children
). You won't forget their faces because the show is terribly fond of tight closeups.
The scripts are typically no subtler than the direction. Jess has a vision of a blind woman: Justice is blind! It must be a judge! The July 24 episode takes an idea with potential—kidnappers target the jurist's daughter but grab the wrong girl—and ruins it by piling on the melodrama.
DRAMA
Entourage
(HBO, July 25, 10 p.m. ET) It's good to be a hot young star. Vince (Adrian Grenier) leases a Rolls-Royce and brings his posse to a party thrown by
Jessica Alba
.
The Daily Show
(Comedy Central, July 27-30,11 p.m. ET) Jon Stewart and his irreverent team of correspondents set up shop in Boston for the Democratic Convention.
Amish in the City
(UPN, July 28, 8 p.m. ET) Five young members of the plain-living sect share an L.A. house with six roomies who are, like, totally modern in the two-hour premiere of this reality series.
Blue Collar TV
(WB, July 29, 8 p.m. ET) Jeff Foxworthy, Bill Engvall and Larry the Cable Guy launch a sketch-comedy series inspired by their Blue Collar tour and movie.
The Jury
(FOX, July 30, 9 p.m. ET) Guest star Andre Braugher portrays the judge as a Native American casino operator stands accused of conspiring in her partner's murder.
BOOMTOWN
SEASON ONE
Series:




Extras:




(Lions Gate, $49.98) NBC shamefully pulled the plug on this superb police drama last fall, just two episodes into its second season. With plots that unfolded through the shifting perspectives of its richly layered characters—most notably Donnie Wahlberg's troubled detective and Neal McDonough's alcoholic D.A.—it was a refreshing alternative to standard issue procedural dramas.Extras: Six lively cast and crew commentaries; two wistful documentaries.
SLEDGE HAMMER!
SEASON ONE
Series:




Extras:




(Anchor Bay, $39.98) This delightfully nutty Dirty Harry satire developed a cult following during its '86-88 run. In his pitch-perfect turn as Det. Sledge Hammer, who loves his .44 Magnum so much that he showers with it, David Rasche utters memorable lines such as "I'm not afraid of anything except world peace" with deadpan sincerity. Extras: Creator Alan Spencer dishes on his frequent battles with humor-challenged network censors in four funny commentaries.
Contributors:
Terry Kelleher,
Jason Lynch.
REALITY
Advertisement
Today's Photos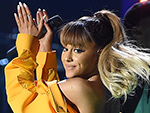 Treat Yourself! 4 Preview Issues
The most buzzed about stars this minute!