People Top 5
LAST UPDATE: Tuesday February 10, 2015 01:10PM EST
PEOPLE Top 5 are the most-viewed stories on the site over the past three days, updated every 60 minutes
Big Star
A Raucous Chat with Kirstie Alley, Who Dishes About Gaining Weight, Getting a Life and Having the Last Laugh with Her Wild New Showtime Series
If it seems strange to hear an actress refer to herself with Hollywood's dirtiest three-letter word, well, consider it Alley's supreme act of rebellion. The woman who rose to fame on
Cheers
in the late '80s, trading on her bedroom eyes and bombshell body, is so comfortable with her current weight of 203 lbs. that in July she announced plans for a buzzed-about new cable series called
Fat Actress
—a comedy-reality show airing on Showtime next year and starring Alley in the title role. Now, after several years of keeping quiet while the tabloids obsessively chronicled her weight, the outspoken Alley is finally ready to set the record straight in an interview with PEOPLE. "The weird thing is, I don't like the way I look—and I like who I am," says the 53-year-old actress, who has devoted much of the past four years to raising her kids Lillie, 10, and William True, 11. "I like who I am better than I've ever liked myself."
Sitting barefoot at her kitchen table and smoking cigarettes (a habit she only recently resumed), Alley appears far slimmer than the 300 lbs. frequently cited in the media: "A gross exaggeration," says the 5'8" star. Alley says that paparazzi shoot her from lower angles to make her look bigger and contends that some photos have been doctored. "I'm forever walking around in grocery stores and people go, 'You don't look that fat! How did you lose that weight so fast?'" she says. "I haven't lost a pound."
She also takes issue with speculation that her career has stalled, especially after her run as Pier 1 Imports' spokeswoman came to an end in February. Both Alley and Pier 1 Imports say that her three-year contract simply expired. "I've made a bajillion dollars in the last four years, and I haven't stopped working," says Alley, who produced and starred in the 2003 TV movie
Profoundly Normal
and recently completed filming
While I Was Gone
, a drama based on the 1999
Oprah
-sanctioned Sue Miller novel.
And yet there is no doubt that the actress has lowered her profile in recent years. Alley says she has been traveling extensively and focusing on her children, of whom she shares custody with ex-husband Parker Stevenson, 52. "Four years ago I made a decision," she says. "I'm gonna be the best mother I can be." The decision coincided with the end of her 3½-year relationship with actor James Wilder and the demise of her NBC comedy
Veronica's Closet
. "She creates a whole wonderful world for her children," notes her close pal, actress Kathy Najimy. "She is in that pool, on that trampoline, in that dollhouse with her children."
With domestic tranquility came a less disciplined approach to diet and exercise. "I got lazy," she says in typical blunt-spoken style. Alley admits that "I haven't worked out for three years. I'm just going for the stuff that looks yummy."
Among her favorite indulgences: Stewart's grape soda. Last summer, when she hit the 200-lb. mark, "I drank 14 Stewart's grape sodas a day. I would drink one, and by the time it was almost done I'd be popping another one just like a nut." Notes her good friend John Travolta: "She is a lot like me. When I gain weight, I enjoy it. She has been very jolly with it." Regardless of the scale, he adds, "she is the same funny, eccentric, caring person."
The actress also acknowledges a taste for what she terms "abundance" in all areas. Says Najimy: "Kirstie doesn't play small. She is one of those people who will throw the biggest party, have go-go girls dancing on the countertops if that's what she wants." Alley acknowledges a craving for "that Martha Stewart life. If I had my way, I would have 20 cake domes, and I'd have them all lined up."
Why does she let herself go? "The truth about me is, when I'm really upset about something, I don't eat. If I'm really happy, then I live my life like it's Christmas vacation," she says. "And you know, people go, 'Oh, I gained 7 lbs. over the holidays.' Well, if your holiday just lasted four years...." What's more, "I do not consider fat a disease," she says. "I mean, c'mon, who had the f——-g gun to my head? Nobody! What gene in my body says I have to eat four cakes instead of two? It's a choice." Besides, says Alley, "I would rather be 50 lbs. overweight any day of the week before I would jeopardize my health and become some Beverly Hills skinny-a—bitch."
But if Alley seems unbothered by her size, the tabloids took a different stance. "My weight in the rags is being treated like a tragedy," she says. "Tragedies in my mind would be like AIDS, starvation, illiteracy, child abuse." Yet since January, when she began developing
Fat Actress
for Showtime, Alley secretly welcomed the attention. "I just thought, 'Bring it on.' There couldn't be any better publicity than this."
On the show, which will be improvised (similar to Larry David's HBO sitcom
Curb Your Enthusiasm
), Alley will play a character based on herself, and many of the series' scenarios will derive from real-life incidents, such as the time Alley disrobed in front of a boyfriend and was met with the comment, "'Wow, you're a big girl.' I weighed 114 lbs. and I looked like friggin' Calista Flockhart!" In the show, she says, "I'm looking at traumas, and sad and stupid things, and putting them in a situation that will be really funny." With
Fat Actress
, Alley "is able to fly in the face of all her critics," says Showtime executive Robert Greenblatt. "What she is saying is, 'Yeah, I'm battling this,' but in a comedic way."
Alley has always had a knack for stardom. The middle child of Robert, 80, a lumber-company owner, and Mickie, a homemaker who died in 1981, Alley grew up in Wichita, Kans. As a young girl, "I'd say to my dad, 'I'm gonna grow up and have four cars and do all these big movies and have a huge house and I'm gonna eat cake batter for dinner,'" she recalls. Yet by her mid-20s, Alley had already abandoned her acting dreams and ended a brief marriage. While working as an interior designer in Wichita, she also began battling a cocaine problem. "It wasn't so much that I was doing the drugs that upset me," she says. "What upset me is that I could feel myself dying spiritually." The turning point: reading
Dianetics
by Scientology founder L. Ron Hubbard. At 28, Alley sought help to get off drugs and became a Scientologist. After rededicating herself to acting, she landed her big break in 1982's
Star Trek II: The Wrath of Khan
.
With success and steady paychecks, Alley's weight began to yo-yo. "There's a joke between my actress friends and me," she says. "We all laugh about how we were skinny out of necessity. When I started acting, I had no money, so money certainly wasn't gonna go for food. It was gonna go for shoes. Or a bikini. The second we started having success—it sounds dumb, but you can have anything you want to eat every day."
In 1987 she made her debut on
Cheers
, seducing the world with her potent combo of comedic skill and physical beauty. "People go, 'Oh, her sexy, svelte self when she was on
Cheers
," says the actress. "That's not the way I felt. If I thought about myself, I'd be thinking, 'Oh, you're not as beautiful as Michelle Pfeiffer.'" Pressure from the bosses when she did gain weight added to her insecurity. "I've been called in to studio executives' offices during
Cheers
, when I got up to a whopping 136 lbs.," she says. "I was called in on
Veronica's Closet
when I weighed a whopping 151 lbs."
She won't have those problems, of course, on
Fat Actress
. "Showtime doesn't give a s—-if I lose weight or gain weight," says Alley. "If I weighed 400 lbs., they would probably be thrilled." She is now focusing on other aspects of her life. "After my last rendezvous [with James Wilder], I realized I'd been with someone since I was 15," says Alley. "I've come to the conclusion that what I was looking for in my life as a mate—and this is so shallow—is somebody who was really good looking and good in bed." Now when she considers a partner, she says, "you have to have mutual realities. Someone I would be with would have to love children. I think that a 55-year-old billionaire widower with six kids, with a great place in Italy, is my item."
In the meantime Alley is content to divide time with her kids—plus seven dogs—among her houses in Maine, L.A. and Oregon. At the Maine cottage, Alley, Lillie and William True can often be found at the local cemetery ("It's an old one, and parts of it are really scary") and at community bingo games. And yes, Alley does plan to lose weight—but on her terms. "If I don't like the way I look, and I don't, I have to work out a plan that suits me," she says. "So it's gonna be a challenge for me, and I haven't figured out that challenge." But her challenge at the moment is
Fat Actress
, which starts production in September. The show—and the chance to finally reveal the full Kirstie—"has made me really excited," she says, "about the second part of my life."
Michelle Tauber and Jess Cagle. Alison Singh Gee in Los Angeles
Contributors:
Alison Singh Gee.
Advertisement
Today's Photos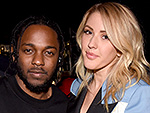 Treat Yourself! 4 Preview Issues
The most buzzed about stars this minute!