People Top 5
LAST UPDATE: Tuesday February 10, 2015 01:10PM EST
PEOPLE Top 5 are the most-viewed stories on the site over the past three days, updated every 60 minutes
Kid Without a Country
After Handing Over a Brutal Insurgent—His Own Father—a 15-Year-Old Iraqi Boy Becomes a Hero, a Traitor and a Refugee in His Own Land
The events that led the boy to this harsh limbo reflect the complexities of the occupation itself. Last December he showed up at a checkpoint claiming to have valuable intelligence to share. But Steve-O-who now must hide his identity—has paid a terrible price. His mother has reportedly been murdered in reprisal, his father is in U.S. military custody, and the boy himself has become marked for death by his own people. In fact, his staunchest ally is a U.S. soldier, Hendrex, who has lobbied for months to bring him to the U.S. and set up a trust fund for his education and living expenses. Says Hendrex: "I consider him to be a surrogate son."
The pair's unlikely friendship began on Dec. 3, 2003, when Steve-O first presented himself at the checkpoint outside al-Qaim, pleading to be arrested. His reason? He wanted to turn in his own father, a former leader in Saddam Hussein's fedayeen militia and the head of a local insurgent cell. "He was attacking the U.S. Army forces and also killing the Iraqi people and using me to help," says Steve-O, who claims his father beat him and forced him to fight U.S. soldiers. "I didn't like him for it." At first, Hendrex was skeptical. "You take these things with a grain of salt," says the 14-year Army veteran. "You don't know what the motivation is or if it's even real information."
It was. That night the boy led Hendrex and his platoon from the 3rd Armored Cavalry Division to his house in the nearby town of Husaybah. In the yard next door, just as he had described it, they found a cache of rocket-propelled grenades. They arrested the boy's father and a Syrian friend who was visiting and brought Steve-O with them back to the base.
A short time later, during the course of tense interrogation, soldiers disclosed to his father that Steve-O was their informant. Though military officials refuse to comment specifically on that tactic, the ploy worked: The father immediately surrendered "an entire cell, about 15 people," says Hendrex. But it also may have provoked tragedy. Unable to charge the Syrian with any crime, soldiers were forced to release him. Days later when Steve-O went to visit his mother, he learned she had been beaten by a high-ranking insurgent in apparent retribution for his actions. Hendrex later gave her $300 to flee the town with her three children, but during a subsequent visit, he found the home ransacked and the mother missing. He was told by a neighbor that she had been shot by insurgents and was likely dead. When Hendrex delivered the awful news to her son, "Steve-O visibly started shaking," he says. "He wasn't the only one crying." Hendrex acknowledges that revealing Steve-O's identity was "beyond risky" but ultimately, he says, necessary. Army Special Operations Command spokesman Maj. Robert Gowan concedes only that battlefield situations "may require various tactics."
In the following months, Steve-O continued to provide tips to the soldiers and accompanied them on some two dozen missions, once narrowly escaping injury during a bomb attack. He also endeared himself to the troops. "He has one of the most infectious smiles," says Hendrex. "To all the young soldiers, he was like a little brother." Adds another platoon member, Sfc. Robert Evans, 36: "By the end, he was one of us."
Yet in March, when the 3rd Cavalry was shipped home to Fort Carson, Colo., and replaced by a Marine division, Steve-O was left behind. Soon after, Hendrex began lobbying federal officials to allow Steve-O entry to the U.S. through a provision called humanitarian parole. Last month, that permission was granted, and today, Hendrex is planning to fly to Iraq to escort Steve-O to his new home with an Arabic-speaking foster family. Both are thrilled at the prospect of a reunion. "I'll talk to him all the time. I'll be at his wedding," says Hendrex. "My relationship with Steve-O will last until I die."
Susan Schindehette. Jason Bane in Denver and Linda Kramer and Robert Schlesinger in Washington, D.C.
Contributors:
Jason Bane,
Linda Kramer,
Robert Schlesinger.
The soldiers nicknamed him Steve-O. For seven months now, the 15-year-old Iraqi boy has been hanging around the dusty U.S. military base at al-Qaim in northern Iraq, sleeping in barracks and cooking for GIs, who taught him to play basketball and speak some English. For pocket money, he delivers chicken and pizza from a nearby vendor to soldiers who let him keep the change. "He's one of those kids who always has to be doing something," says Army 1st Sgt. Daniel Hendrex. Yes, says the boy, he misses his family: "But if I go to them now, they will kill me."
Advertisement
Today's Photos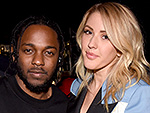 Treat Yourself! 4 Preview Issues
The most buzzed about stars this minute!