People Top 5
LAST UPDATE: Tuesday February 10, 2015 01:10PM EST
PEOPLE Top 5 are the most-viewed stories on the site over the past three days, updated every 60 minutes
Ready to Rumble?
She Figured Spousal Support Was a Nonissue. He Says Not So Fast. As Negotiations Begin in the High-Stakes Divorce of Jessica Simpson and Nick Lachey, Both Camps Hope for the Best—but Prepare for the Worst
Nick Lachey
would find his inner frat boy. And true to form, on the red carpet at the
Cosmopolitan
magazine awards gala on Feb. 13, he was all boisterous party boy, cracking wise with his pal, USC quarterback Matt Leinart. But standing in front of the microphone, Mr. Fearless was feeling kind of quiet. "In all honesty, it is a little ironic to receive this award right now," Lachey told the crowd, making a rare and emotional reference to his divorce from
Jessica Simpson
. "Because in some ways I feel like this is a point in my life when I've never been more afraid. I'd like to thank the people who allow me to be fearless," he added. "My friends and my family."
And, oh yes, his lawyer. Four days later, Lachey, 32, filed a response to Simpson's Dec. 16 divorce filing, and for the first time since they announced their split on Nov. 23, he took the offensive. While the rumors of romances on both sides continue to make headlines, Lachey is now focusing on a different issue: the division of their assets.
With an estimated income of $35 million in 2005—earnings from her music, fledgling movie career and cosmetic, shoe and clothing lines—Simpson, 25, is by far the bigger earner of the two. (He made an estimated $5 million in '05.) And according to court papers, he has no intention of waiving any rights—which by California law include half of all assets he and Simpson accumulated since they married in 2002 and found superstardom on
Newlyweds
. "It's about the amount of success that was had by both partners as a result of a show based around their marriage," says the source. Countering Simpson's request in her filing that he not receive alimony, his papers declared his intention to hold open the right to ask for spousal support—a move that "is totally standard," says a Lachey confidante. As is his request for "miscellaneous jewelry and other personal effects," says another source close to Lachey: "All he wants is his stuff."
Of course, what constitutes his stuff is at the heart of proceedings one Lachey pal believes could become ugly. To those in Simpson's camp, Lachey's talk of spousal support (less a serious request than legal "mud," says celebrity divorce attorney Suzanne Bracker: "You throw it against the wall and hope [it] will stick") seems a direct call to arms. "Jessica was surprised that he left the window open," says a source close to her. "She was under the impression that he wasn't going to want spousal support." Instead, says the source, "some would argue that this is Nick's chance to become really rich."
Supporting that argument, Simpson's camp claims, is the former couple's different takes on the date they actually separated. Simpson's filing lists Nov. 23, the date she released a split statement to the press; Lachey's says it was Dec. 13. The difference is more than a technicality; half of the nearly $1 million Simpson earned for a performance at a private function in Cincinnati during the disputed weeks may be at stake. "She wanted to hide in a hole [during those weeks] but no, no, she met her commitments. She worked," says a source close to her.
But those close to Lachey say money didn't enter into his calculations. Rather, during conversations with his lawyer, he was told to cite the date when, says the source, "the marriage had broken down to the point of being irremediable." For Lachey, that point was not Nov. 23, the day after Simpson told him during a car ride that she wanted out. According to a source close to him, the "devastated" and "100 percent" surprised Lachey spent the next three weeks trying to get her to go to counseling with him; she refused. "She wouldn't even return his phone calls," says another. It wasn't until a Dec. 13 conversation, says the source, "that Jess insisted she wanted out and Nick found himself having to accept it."
When she called two days later to tell him she was about to file divorce papers, says the source, he drove to the L.A.-area home of her parents, Joe and Tina, to make a last plea. "She said no," says the source, "and that was it."
What "it" will mean for them as they officially untangle their lives is unclear. "They still have a long way to go," says a source close to Lachey, who points out that his finances are more than fine: He just bought a home in Bel Air for close to $6 million that used to belong to Seal and
Heidi Klum
. His second CD, a still untitled work that features the just-released single "What's Left of Me," is due this spring. And late last year he signed to costar in a WB sitcom about a married baseball star created by
Mad About You
co-creator Danny Jacobson. According to a friend of Lachey's, he is keeping his legal options open only as a negotiating technique. "He has no intention of ever receiving spousal support," says the friend. Moreover, "the last thing he wants to do is to harm his wife. It was an extremely hurtful time in his life and in their lives and if this is what she chooses to do, to be divorced, then all he wants to do is to try and have a settlement that is fair so both of them can go on with their lives. He doesn't want to drag this out and make it ugly in any way."
One person sure to like the sound of that sentiment is Joe Simpson, 48, who manages both Jessica and her sister Ashlee. According to one source, it was the elder Simpson who insisted Jessica not sign a prenuptial agreement with Lachey in 2002 when he, as a member of the boy band 98 Degrees, was the bigger star and earner. Today, that decision works in Lachey's favor. And while Lachey and Simpson want to settle their divorce "quickly and privately," says the source, Joe, who was recently with Jessica in Santa Fe, where she is currently filming the romantic comedy
Employee of the Month
, is overseeing his daughter's divorce as closely as her career. "Joe's tactic is to slow down the process" in the hopes of wearing Lachey down, says the source. "He wants to give Nick nothing." However, a source in Simpson's camp denies her father is involved, insisting, "Joe is not a lawyer. Joe has nothing to do with it."
Either way, as lawyers work to sort out financial matters, Lachey and Simpson are left to work through matters of the heart. "They talk," says one source. But as a friend of Lachey's tells PEOPLE, the goodwill they both once expressed is strained: "To a point it's amicable. Cautiously. They are not hanging out at dinner."
Even though both camps say the two have "moved on," they clearly are not entirely over each other. As recently as a few weeks ago, according to sources in both camps, the two talked about her displeasure over Lachey's recent outings with Lizzie Arnold, 26, whom he first dated before he and Simpson were married. "She was not happy that he hooked up with someone from his past," says the source. "It made it difficult for her because she knew that girl."
He, meanwhile, is badly bruised by reports of her with other men, especially allegations that she began a dalliance with Maroon 5 frontman Adam Levine when they were still married. The fact that she denies any romance—and he rebuffs his friends' attempts to set him up, says a source, claiming "he's not ready for a girlfriend"—does not ease the trouble now, legal or personal. "He still loves her a great deal," says Lachey's friend. "Filing for divorce was a decision she made. It breaks his heart that he couldn't make her happy."
Contributors:
K.C. Baker/New York City,
Mark Dagostino/New York City,
Liza Hamm/New York City,
Jennifer Odell/New York City,
Bryan Alexander/Los Angeles,
Lisa Ingrassia/Los Angeles,
Julie Jordan/Los Angeles,
Cynthia Wang/Los Angeles.
Advertisement
Today's Photos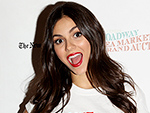 Treat Yourself! 4 Preview Issues
The most buzzed about stars this minute!