People Top 5
LAST UPDATE: Tuesday February 10, 2015 01:10PM EST
PEOPLE Top 5 are the most-viewed stories on the site over the past three days, updated every 60 minutes
Sisters Reunited
Couples Who Adopted Baby Girls from China Use DNA Testing and the Internet to Make a Stunning Discovery—Their Daughters Have Sisters Living with Other U.S. Families
That conviction grew stronger over the years as the families, despite the distance, became friends. As they exchanged e-mails and photos, they were struck by similarities in their daughters' artistic inclinations, academic talents and personality quirks. Last December, they took samples of the girls' saliva and sent them for analysis to a DNA lab. The results confirmed, with an 82 percent likelihood, what the parents had long suspected: Annie and Renee, now 7, are fraternal twins. "We're sisters! Yes! We're sisters!'" Renee shrieked over the phone to Annie. Bernstein was overjoyed: "It gives her a connection," he says. "It makes her whole."
Today, many U.S. adoptive parents are searching for a piece of what their Chinese-born daughters left behind—but this time they aren't crossing the Pacific Ocean to find it. Connecting via adoption networks, Web sites and DNA registries, parents are hunting for biological siblings among the domestic pool of adopted Chinese children, which since 1992 has swelled beyond 45,000 and continues to grow at an annual rate of 8,000. To date, only 20 DNA-tested matches have been made public, but Sister Far, a Web site that registers families who have found or think they've found a match, counts 100 members. In each case the match is the first concrete link to a birth family that, under China's one-child policy, probably abandoned the siblings without any identifying information. Says Barbara Rappaport, executive director of Kinsearch Registry, a database of Chinese adoptees' DNA: "This is our way to try to find a biological link to our children's past."
Two families joined by a genetic match—using methods that some experts have questioned (see box)—may be divided by temperament, values or geography, like the California couple who discovered their daughter has an identical twin—in Norway. "There are a lot of complex issues," says Sherry Falsetti, a behavioral scientist and adoptive mother in Illinois. "How do you answer the question 'Why are we not allowed to be together?'" Or "Why were we separated?" The official policy in China is to keep all siblings together in orphanages and to have them adopted out together, says Lillian Thogersen of the World Association for Children & Parents in Seattle, an adoption agency that has placed more than 2,000 Chinese orphans, including 20 sets of twins. "But when children are abandoned on the street or in a field, it is very difficult to know if they have a sibling."
Which makes these reunions all the more remarkable. After Bonnie Ward, 48, a single mother, adopted her two daughters four years apart from the Changde Orphanage, she had to look no farther than her backyard in Exeter, N.H., to find a sibling match. The DNA tests she ordered in 2002 turned up a match with 99.7 percent certainty. Her excitement, she says, was greeted with resistance by some adoptive parents who think search decisions should be left up to adopted children after they come of age—and accuse Ward of valuing the biological link over the adoptive one. "That's not true," says Ward, a telecommunications strategist. "My kids could not be any more mine than if they came out of my mouth. But I'm really happy they have that extra connection."
It's a connection that may take years to gel, if ever. Last April, Carol and Mike Clark of Lawrenceville, N.J., and Linda Griffith of rural West Virginia got back DNA results that showed a 92 percent likelihood that Emily Clark, 4, and Kyra Griffith, 9, are half sisters. (The two families decided to do the test after Clark spotted an old baby picture of Kyra on an adoption Web site and mistook it for Emily.) But while little Emily was thrilled—putting up a picture of Kyra on her bedroom door and asking for a sleepover—Kyra was cool to the news. "It was sort of like, 'Oh, really? What's for dinner?'" recalls Linda. And while they have agreed to get the girls together once a year, "nothing is going to change in our family," Carol Clark says.
For Annie and Renee, and their families, everything has changed. The parents, who now refer to themselves as "twin-laws," continue to spot commonalities, like the girls' mutual passion for gymnastics and ballet. Together they celebrate the unique six-pack of a blended family they've created. "The best thing about being sisters," says Renee, "is being sisters." "That's right," Annie agrees. The twins let their giggles of delight explain the rest.
HOW GOOD ARE DNA TESTS?
Are Annie and Renee definitely fraternal twins? Absent DNA swabs from birth parents, genetic tests can identify only identical twins with 100 percent certainty. And while some genetic testing companies consider a 90 percent-plus result a slam dunk, many experts would like to see more detailed checks. The basic DNA test, which can cost more than $500 for two people, checks at least 13 genetic markers. If at least half of those match, a relationship is likely, and the probability increases with each additional match. "If you want to know how related these people are—cousins, half sisters, sisters—you need a lot more testing," says Dr. Bruce Weir, a biostatistician at the University of Washington in Seattle.
Contributors:
Rose Ellen O'Connor/Boynton Beach,
Macon Morehouse/Washington,
D.C.,
Nancy Matsumoto/New York City,
Steve Erwin/New York City.
Angela Ettingoff, in Philadelphia, was just looking for advice about how to work on eating habits with Annie, the 16-month-old daughter she had adopted from China in August 1999. Posting questions on an adoptive parents' Web site, the psychologist got a reply from Eileen Surrey, a homemaker in Boynton Beach, Fla., who said she had brought home her daughter, 16-month-old Renee, from the same Changde Orphanage in Hunan Province only five months before Ettingoff and husband Craig Bernstein did. They exchanged baby pictures, and, seeing Annie for the first time, "I almost stopped breathing," says Surrey. "I sent a note saying, 'I don't know if my daughter knows your daughter, but I feel like I know her.'"
Advertisement
Today's Photos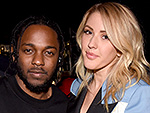 Treat Yourself! 4 Preview Issues
The most buzzed about stars this minute!