People Top 5
LAST UPDATE: Tuesday February 10, 2015 01:10PM EST
PEOPLE Top 5 are the most-viewed stories on the site over the past three days, updated every 60 minutes
Strong Enough
The Singer Finds Herself Battling Breast Cancer Just Three Weeks After Her Split from Fiancé Lance Armstrong
Sheryl Crow
. So the singer—hardly one to hibernate with a pint of fudge ripple and a remote control after announcing her breakup with Lance Armstrong on Feb. 3—got to work. Two days after braving the Grammy red carpet solo, she turned up at Los Angeles' famed train depot, Union Station, for a Feb. 10 video shoot for her melancholy new duet with Sting, "Always on Your Side." In between playing the piano and joking around with Sting, a longtime friend, Crow seemed in perfect health and showed no signs of strain from the split. "She was a complete pro and great fun to work with," says video director Nigel Dick. "I just tried to make sure she was in a good place, to keep the energy going. I felt she enjoyed herself." Two weeks later, when Crow revealed that she had been diagnosed with breast cancer, "I was shocked," says Dick. "I wouldn't have known in a million years, not for a second, that this was coming."
At the time, Crow herself had no inkling of the ordeal that was to come—set in motion after a routine yearly mammogram on Feb. 20 revealed calcification spots that doctors suspected might be cancerous. That same day a needle biopsy confirmed those fears, and two days later she underwent a "minimally invasive" lumpectomy to remove the malignancies. The kind of intense fitness buff who has said she works out for at least an hour every day, never skips her vitamins and maintains a veggie-fueled diet, Crow was given an "excellent" prognosis, her rep said in a statement, noting that she will begin radiation therapy in March "as a precaution."
Now, as she recuperates at her Hollywood Hills home, friends of the 44-year-old singer say she has handled the news and its aftermath with the characteristic determination of a woman who has won nine Grammys and sold more than 16 million albums. "She is optimistic," says Doug Ulman, the chief mission officer for the Lance Armstrong Foundation and a close friend of both Crow and Armstrong. "She's received good news all along this process and she's ready to move forward to the next phase of her treatment with a great attitude."
The singer herself sounded a resilient note in announcing the news. "I am inspired by the brave women who have faced this battle before me and grateful for the support of family and friends," she said in a statement posted on her Web site. Emphasizing "the importance of early detection and new treatments" (see box), she added, "I am joining the more than 200,000 women who will be diagnosed with breast cancer this year ... I encourage all women to advocate for themselves and for their future."
She has the world's most famous cancer survivor in her corner as well. Armstrong, 34, who beat testicular cancer in 1996, "is devastated by this," says Ulman, who is in frequent contact with both stars. "Lance is as committed as ever to ensuring she has every available resource open to her." For his part, the cycling champion said in a statement that "once again I'm reminded of just how pervasive this illness is, as it has now touched someone I love deeply. Please keep Sheryl in your thoughts and prayers, yet know that I have never met a stronger woman in my life."
No doubt Crow will be drawing upon that strength in the difficult days and weeks to come. The singer, who postponed her upcoming North American tour, has been surrounded by friends and her close-knit Kennett, Mo.-based clan. "All the family's been out in California with her all week," says Crow's brother Steve, who owns a construction company in Kennett. "Her manager's there, her tour manager's there, my parents and sisters. She's got a great big support group."
By all accounts, the singer-songwriter famous for her feel-good grooves ("All I Wanna Do") and honest lyricism ("Strong Enough") has stayed remarkably cool along the winding road of the past few weeks. "She's been very peaceful and looking at what's next," says a source close to Crow. "She's looking at options of where to get radiation treatments and trying to sort all that out. She needs to consult with doctors but she's not nervous about it." Jeff Trott, a friend of Crow's for around 13 years and one of her most frequent collaborators, expects her to be "super-logical" in tackling the disease. "She will deal with this in a strong way. She has that champion mentality where she always wants to win."
Not unlike her former fiancé, who has been in contact with Crow—as well as her family and doctor—since her diagnosis. "He's been involved with people in his organization and in touch with certain doctors to see who's best to treat Sheryl," says the source close to the singer. Although the source says it's unlikely they've been spending time together again, "they've been in touch either via phone or e-mail. He's been very supportive. He's extremely concerned."
Even before her 2½ -year relationship with Armstrong, Crow was an outspoken advocate for cancer activism (see box). Now her own diagnosis has only strengthened her focus to spread the word about early detection. "Sheryl and I have talked about the opportunity she has now to promote health care among women, and that everyone should seek the best possible medical care," says Ulman, himself a three-time cancer survivor. "She is trying to make the point that early detection is the key to survival." Adds Natalie Cole, a friend of Crow's and a fellow cancer activist (her father died of lung cancer in 1965): "I know she'll get through this. The same resolve she has used to deal with her breakup is the same she'll use to deal with this."
Despite the postponed tour, Crow—whose introspective latest album, the Grammy-nominated Wildflower, showcases a quieter, more raw sound—has no plans to put down her guitar for long. "She's already asking when they can hit the road again," says Trott. "She is ready to go."
Contributors:
Alicia Dennis/Austin,
Carrie Borzillo-Vrenna/Los Angeles,
Michael Fleeman/Los Angeles,
Vicki Sheff-Cahan/Los Angeles,
Kate Klise/Chicago.
Advertisement
Today's Photos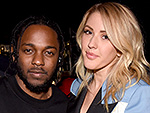 Treat Yourself! 4 Preview Issues
The most buzzed about stars this minute!