People Top 5
LAST UPDATE: Tuesday February 10, 2015 01:10PM EST
PEOPLE Top 5 are the most-viewed stories on the site over the past three days, updated every 60 minutes
Picks and Pans: Music
Chrissie Hynde
Show Your Bones
BY CHUCK ARNOLD
INDIE ROCK
Their full-length debut, 2003's
Fever to Tell
, was hot hot hot, but the Yeah Yeah Yeahs have cooled off on this somewhat disappointing follow-up. The second album from the New York glam-punk trio continues in the direction of "Maps," a moody turn on
Fever to Tell
that became the band's biggest hit to date. What worked as a nice change-up on
Fever to Tell
, though, results in plodding pacing on the new disc. On leaden tracks such as the acoustic-guitar-laced "The Sweets"—one of a tedious trio of songs that closes the CD on a total downer—the Yeah Yeah Yeahs seem to be showing their weary bones. Even when they pump it up, they never quite seem to reach full throttle, and frontwoman Karen O—she of the banshee wail—sounds strangely subdued for much of the album. Still, there are some bright moments in the gloominess: The group shows its new-wave cool on "Cheated Hearts" and "Dudley," while peaking with the back-to-back blitz of the grinding, rumbling "Fancy" and the hip-hoppish "Phenomena." The latter, which features Karen O nearly rapping and a chorus that echoes LL Cool J's 1997 single "Phenomenon," may just be the funkiest thing they've ever done.




DOWNLOAD THIS: "Phenomena"
Underage Thinking
CRITIC'S CHOICE
POP
"Forgive me Mom and Dad/If the music makes you sad/Nothing can prepare us for the day/When little boys grow old/And don't do as they're told." So sings 17-year-old Teddy Geiger on "Thinking Underage," a precociously wise coming-of-age song from his debut disc. But Geiger's folks need not worry: Their son displays a talent far beyond his years on a first-rate pop CD that should win over fans of both Jesse McCartney and John Mayer. Not only did the self-taught Rochester, N.Y., native play guitar, piano, bass and percussion, he had a hand in writing all but one tune. Songs like the heartfelt "For You I Will (Confidence)" demonstrate an assured knack for big, sweeping melodies, while the dreamy ballad "Seven Days Without You" showcases Geiger's slightly raspy vocals that are just the right heartthrob combination of sexy and sweet. Thankfully, Geiger still possesses some of the innocence of youth: When he sings about waiting for his tears to "Air Dry," you want to give him a hankie.




DOWNLOAD THIS: "Thinking Underage"
Both Sides of the Gun
FOLK/FUNK
A double-barreled Ben Harper breaks down his signature mix of funk and folk onto two distinct "sides" on his seventh studio album. The result is a potent two-CD set that showcases the breadth of the singer-songwriter's talent. On the harder, funkier side, Harper fires up his political and social consciousness, taking aim at the government's handling of Hurricane Katrina on the Stevie Wonder-esque "Black Rain": "You left them swimming for their lives down in New Orleans." On the softer, folkier side, he directs his attention to affairs of the heart, turning his aching voice—a cross between Bob Dylan and Ray Charles—to ballads like the lovely closer "Happy Everafter in Your Eyes."




DOWNLOAD THIS: "Black Rain"
Precious Memories
REVIEWED BY RALPH NOVAK
GOSPEL
Jackson's sweet, true voice is ideally suited to gospel, so he's right at home on this intimate collection, originally recorded as a Christmas present for his mother. Backed only by guitar and keyboards, Jackson passionately sings familiar hymns like "What a Friend We Have in Jesus" and "How Great Thou Art," but never indulges in the histrionics some pop singers succumb to when they perform gospel. The informal, homey feeling of the album is most precious on "'Tis So Sweet to Trust in Jesus," which includes backup vocals by Jackson's wife, Denise, and their daughters Mattie and Ali.




DOWNLOAD THIS: "'Tis So Sweet to Trust in Jesus"
The Believer
ALT-POP
On his second solo album, singer-songwriter Rhett Miller comes across as Ryan Adams with better hooks and better hair. With his winning blend of pop charm, rock attitude and country heart, the Old 97's frontman will make a believer out of even the most skeptical listener. First single "Help Me, Suzanne" is a sweet alt-country ditty that effortlessly chugs along a breezy groove and a bright melody. Miller displays an easy tunefulness throughout, whether tenderly eulogizing the late Elliott Smith on the title track, a ballad that he wrote on the day Smith died in 2003, or bursting into "sha la la la's" on the blissfully effervescent "I'm with Her."




DOWNLOAD THIS: "Help Me, Suzanne"
For information on where to find our Download This picks, go to www.people.com/downloadthis
SOUNDS OFF
Hynde, 54, is still standing by the Pretenders with a new four-CD box set, Pirate Radio.
ON COMPILING PIRATE RADIO We tried to find a cross-section that represented the whole pathology of the band for 25 years. We went through the vault and found things that we'd forgotten about or that had been recorded and didn't get on albums. We'd done a lot more material than we'd actually exploited, so we had a lot to play with.
ON "BACK ON THE CHAIN GANG" I was starting to go through it with the band and then my guitar player died. By the time we actually recorded the song it seemed to take on a whole different intention. I sort of dedicated it to my guitar player in the end.
ON THE BOX SET'S TITLE It's like the whole idea of being on a pirate ship, you know? You get to town, do a little bit of pillaging, a little bit of plundering, and you're off to the next city. There's this element of a renegade going through life trying to take the best and leaving the rest behind.
Advertisement
Today's Photos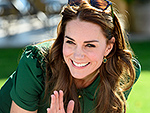 Treat Yourself! 4 Preview Issues
The most buzzed about stars this minute!