People Top 5
LAST UPDATE: Tuesday February 10, 2015 01:10PM EST
PEOPLE Top 5 are the most-viewed stories on the site over the past three days, updated every 60 minutes
Picks and Pans Main: TV
Robert Knepper
BY TOM GLIATTO
DRAMA
It's a pity, or worse, that the most famous dramatization of Moses should still be Cecil B. De Mille's 1956 epic
The Ten Commandments
, a huge, bland sponge cake drenched in Technicolor syrup. This new four-hour version, airing on the same network that traditionally broadcast the De Mille film each Easter, trims back the pageantry and tries for a degree of modern psychological realism. Dougray Scott, currently starring on NBC's
Heist
, plays Moses as a prophet driven by divine will but often rattled by his God's commands. Paul Rhys, as the pharaoh Ramses, is cruel but oddly pitiable: His headdress should be inscribed with whatever ancient hieroglyph would spell "loser." The production itself is unimaginative. The parting of the Red Sea looks like a Christo project using giant blue shower curtains.




FOX (Wednesdays, 9:30 pm ET)
REALITY
Nine strangers are brought together in an underground bunker that has the ugly, blue-metallic design of something in a horror film—perhaps a secret lab where a mutant germ has seeped out of a test tube and turned everyone into an argumentative idiot. The goal is to decide which player deserves to go home with a very nice $1.5 million prize, but based on what criterion of worthiness? There are endless rules, votes and vaguely sinister twists: In episode 2, one player was branded an "outcast" and required to put on some sort of shaming janitorial uniform after it was revealed he'd spent time in a mental ward. The show makes Survivor look like a utopia.




A&E (April 16, 9 p.m. ET)
REALITY
Whoever came up with that title, which sounds like the ultimate MTV dating challenge, does a disservice to this five-part series. The four young men profiled here contemplate becoming priests, but they don't really seem all that torn between the flesh and the spirit, even if one of them has a girlfriend who describes him as a "zealous, on-fire, amazing Catholic man." The show is respectful, decent and moving. Steve Horvath, a former consultant, goes to Guatemala as a missionary and breaks down weeping when he realizes he doesn't have the courage to deal with poverty. But as one man goes on a pilgrimage (to Buffalo!) and another drags an 80-lb. cross 22 miles, you may wonder whether these physical acts of faith are undertaken partly to provide the cameras with some meaty footage. St. Augustine found God when he heard a child singing, but that wouldn't have made good reality TV.




Robert Ludlum's Covert One: The Hades Factor
(CBS, April 9, 9 p.m. ET) Part 1 of a four-hour thriller about a team trying to stop a killer virus. With Stephen Dorff and Mira Sorvino.
Avenger
(TNT, April 9, 8 p.m. ET) If you prefer Frederick Forsyth to Robert Ludlum, there's this thriller, starring manly Sam Elliott.
Black. White.
(FX, April 12, 10 p.m. ET) Finale of the prickly, provocative reality show about two families experimenting with race.
Commander in Chief
(ABC, April 13, 10:01 p.m. ET) Golden Globe winner Geena Davis returns to the White House from hiatus.
The Boy in the Bubble
(PBS, April 10, check local listings) American Experience documentary about David Vetter, the immunologically vulnerable boy who lived his 12 years in a plastic chamber.
SIX FEET UNDER: FIFTH SEASON
($99.98) No one does dead better than series creator Alan Ball. In the finale he wraps up the Fisher family story by flashing forward to their deaths—fitting but a little neat. The best extra is Ball's commentary. It's like looking at a family album with a really smart friend.
Series:




Extras:




ROBOT CHICKEN: SEASON ONE
($29.98) Cartoon Network's hit series uses action-figure toys in twisted send-ups (a CSI-like investigation of Smurf murders) that will make pop-culture fiends cackle with delight. Extras include animation meetings with actor Seth Green, who produces.
Series:




Extras:




SOUNDS OFF
He may play cell-block-agitating murderer T-Bag on FOX's hit drama
Prison Break
, but for actor Robert Knepper, life on the prank-filled set is a riot of a different kind. The actor, 46, recently told PEOPLE about his despicable character and his new breakout celebrity.
HOW DO YOU GET INTO CHARACTER TO PLAY A THUG LIKE T-BAG?
I use 99 percent imagination and the other 1 percent, I don't know where it comes from. I'm married. I have a child. I'm not a racist, I'm not a pedophile like T-Bag. I've always approached T-Bag as a smart, charming animal. He's very crafty.
WHAT KIND OF RESPONSE DO YOU GET FROM FANS?
They're astounded that they're seeing me, first of all, because they think I should be in prison. Then they come up and go, "Wow, that's right—it's called acting."
WHAT SORTS OF GAGS TAKE PLACE ON THE SET?
If a bunch of us have to pick up a table and move it, somebody will put peanut butter under the table. You lift it up and you have to keep doing the take as if it wasn't there.
DO YOU HANG OUT WITH YOUR COSTARS OFF THE SET?
We don't always get together as a group, but there's this kind of retro, beautiful thing that goes on when we do go out. We're like the Rat Pack.
ABC (April 10 and 11, 9 p.m. ET)
Advertisement
Today's Photos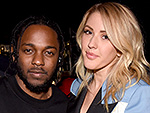 Treat Yourself! 4 Preview Issues
The most buzzed about stars this minute!