People Top 5
LAST UPDATE: Tuesday February 10, 2015 01:10PM EST
PEOPLE Top 5 are the most-viewed stories on the site over the past three days, updated every 60 minutes
Picks and Pans: Movies
Spoof of the Week
Jennifer Aniston
, Joan Cusack, Catherine Keener, Frances McDormand
BY LEAH ROZEN
COMEDY
Aniston finds herself among friends again, but this time her buddies are edging into middle age and toting plump pocketbooks. In
Friends with Money
, a meandering comedy with splendid acting but an anemic storyline, Aniston plays Olivia, the struggling bachelorette pal of three married, moneyed L.A. women. Franny (Cusack) is an heiress, Christine (Keener) is a screenwriter, and Jane (McDormand) is a fashion designer. Olivia's decision to quit her teaching job at a private school to clean houses perplexes her friends, though they too have their problems—which even a cushion of cash can't always solve.
Friends
is written and directed by Nicole Holofcener, whose earlier films include the wonderful
Walking and Talking
(1996) and
Lovely & Amazing
(2001). Measured against those two, this latest is a bit of a disappointment. Though much of Friends is beautifully observed and funny, no one here pierces your heart the way characters did in her previous movies. But there's plenty of pleasure to be had in the performances. The always great McDormand, playing a woman filled with free-floating rage (do not steal her parking space), is hilarious. Keener and Cusack—though the latter's part is underwritten—show off their crack comic skills, and it is high praise to say that Aniston holds her own in such august company. (R)




Antonio Banderas, Alfre Woodard, Rob Brown, Yaya DaCosta
DRAMA
Been there, done that, but never in shiny black dancing shoes. Like many a previous movie,
Take the Lead
tells how a dedicated teacher uses unconventional methods to inspire underachieving urban high schoolers. The would-be fresh twist is that Pierre Dulaine (Banderas), a professional dance instructor in New York City, reckons ballroom dancing will instill self-esteem in a class of unruly teens. (The film is inspired by the real-life Dulaine, who teaches in elementary schools.) Lead starts off with some fancy flourishes as Dulaine persuades the kids (led by DaCosta, who was runner-up on TV's
America's Next Top Model
in 2004) that his kind of dancing is cool. But as the predictable plot plays out, one wishes that the storytelling was paced more salsa than waltz. Banderas is charmingly gallant, while Woodard is amusing as the school's doubting principal. Sorry, there's no cameo by Drew Lachey. (PG-13)




Josh Hartnett,
Lucy Liu
, Morgan Freeman,
Bruce Willis
, Ben Kingsley
THRILLER
Pulp Fiction
(1994) and
The Usual Suspects
(1995) have a lot to answer for. More than a decade after their release, the influence of both movies still hangs heavy upon any number of self-consciously clever crime films, the giveaway markers being tricky-twisty plots and hipper-than-hip tough-guy dialogue. Add Lucky Number Slevin to the list. When Fiction and Suspects first came out, both packed a punch. Not so Slevin. This is a derivative, empty suit of a movie constructed out of sharkskin silk; it's shiny and sleek, but there's no heft to it.
Our hero is a towel-clad wiseacre named Slevin (Hartnett), who, due to a case of mistaken identity, is caught in the middle of a nasty war between two gangland kingpins (Freeman and Kingsley). Everyone gabs a lot, not everyone is who they seem, and copious blood is gleefully shed.
Enjoying showy turns, a capable cast of actors wraps their tongues around big chunks of ornate dialogue. But nothing really is at stake, so Slevin plus all this talent adds up to nothing but wasted hot air. (R)




On a Clear Day
Not to be confused with the similarly titled, silly 1970 Barbra Streisand musical about reincarnation, this small, affecting drama is about a middle-aged Scotsman (Peter Mullan, left) who, after being laid off from his longtime job at a Glasgow shipyard, decides to swim the English Channel. He keeps his plan secret from his loving wife (Brenda Blethyn) and estranged adult son (Jamie Sives). Without pushing too hard, Day manages to earn both laughs and a tear or two. (PG-13)




Free Zone
Natalie Portman
(center), born in Jerusalem in real life, returns to star in an uneven drama about an American traveling to Jordan's free zone (where Arabs and Israelis come to buy and sell cars). Her driver is an Israeli (Hanna Laslo) and, once there, the pair are joined by a Palestinian woman (Hiam Abbass). Obviously intended as an allegory, the film is at its best when characters actually interact. (Not rated)




95 Miles to Go
This no-frills documentary accompanies
Everybody Loves Raymond's
Ray Romano (near left, with director pal Tom Caltabiano) on an eight-day road trip from Miami to Atlanta for stand-up concert dates. Romano, who dislikes flying, rents a car and drives between gigs, joking and scarfing fast food all the way. He comes off as an essentially nice guy, albeit a tad neurotic (don't ask him to pick up litter). (Not rated)




BUTTS IN
Eckhart, 38, has played
Julia Roberts
's nice-guy boyfriend (in
Erin Brockovich
)—and a lot of jerks. As a Big Tobacco spin doctor in
Thank You for Smoking
, he turns on both the charm and the smarm.
ON THE ART OF THE SPIN I don't like spin because it gets away from truth. But I can spin my characters. I've played some that are not so likable and I can always spin them to be likable guys. If you're actually good at it, you can convince yourself that you believe it.
ON QUITTING SMOKING COLD TURKEY I love to play sports, so I quit because I was huffing and puffing. When it doesn't fulfill you the way it once did, it's time to give it up. Now I see someone take a drag, I have a visceral reaction, like "Don't do that."
ON HIS COMIC SEX SCENE WITH
KATIE HOLMES
When the public hears about a
Katie Holmes
love scene, their imaginations are running wild and thinking it's hot and heavy. This is not one of those scenes.
ON HIS SELF-IMPOSED NEWS BLACKOUT I'm not au courant right now. I don't really have a TV. I have no Internet connection. I'm going the whole way and not even looking at newspapers. It's liberating. I overheard somebody say something, and I had to go to my friends and ask, "Did Milosevic just die?"
ON PLAYING A CHEF IN HIS NOW-SHOOTING ROMANTIC DRAMA WITH
CATHERINE ZETA-JONES
I learned how to make gnocchi and Dover sole and sea bass. It's more than I knew before. That I even know the names of those is good.
Craig Takes On Tom
Craig Bierko doesn't just jump the couch while channeling
Tom Cruise
in the upcoming
Scary Movie 4
, he backflips off it, swings from the rafters above it and, as a final touch, eats it. (The cushions were stuffed with cotton candy.) Bierko (
Cinderella Man
) says it was tough to top Cruise's own parody of his
Oprah
antics on
The Tonight Show
with Jay Leno last June. "If I ran into him, I'd say, 'I wish you didn't do you so well,'" says the actor. "'Maybe I'd have gotten a bigger laugh.'" But Bierko fears no retribution from the Hollywood powerhouse, "unless he's mad at himself."
Advertisement
Today's Photos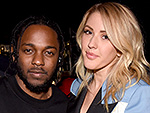 Treat Yourself! 4 Preview Issues
The most buzzed about stars this minute!