People Top 5
LAST UPDATE: Tuesday February 10, 2015 01:10PM EST
PEOPLE Top 5 are the most-viewed stories on the site over the past three days, updated every 60 minutes
Picks and Pans: Books
By Our Contributors
REVIEWED BY SUE CORBETT
CRITIC'S CHOICE
SHORT STORIES
As any kid who's read
Lemony Snicket
could have predicted, there's nothing conventional about this latest offering from his alter ego. Handler's third work for adults is a dizzying read, defying categorization. A collection of 16 intertwining vignettes, each with an adverbial title, the book is about connection—random and intimate, sexual and platonic. Characters from one story turn up unexpectedly in others (pay close attention to the people in Andy's Diner, the setting of "Frigidly"), often challenging the reader's assumptions about them. Not even the narrator's gender is clear, but at least once it's Handler himself. In "Truly," he describes a family hike during which his mother loses the diamond from her engagement ring; it was a jewel that had been smuggled past the Nazis in his grandmother's shoe. Then, a decade later, the author encounters an eerily similar story in a novel by another writer (Crows Over a Wheatfield by Paula Sharp, a real book). Handler suggests that readers not focus on how his mother's mishap could have made it into someone else's novel, saying, "You would forget the miracle, the reason diamonds end up on people's fingers in the first place." People who prefer their plots to be linear probably won't like this, but those who can handle the fun house distortions will find wicked humor, odd refractions and, occasionally, brilliance.




by Fiona Mountain
REVIEWED BY NATALIE DANFORD
MYSTERY
A mystery series featuring a genealogy researcher may not promise excitement, but Mountain keeps things hopping in her second entry in the Natasha Blake series. Blake is an "ancestor detective" (and, ironically, an adoptee) hired by well-off Charles Seagrove to investigate the background of a 21-year-old who seems to be unrelated to him. Blake provides her client with information which turns out to be damning—the man's ancestors include a parlor maid who murdered her employer in 1852 and a fellow accused of "night poaching" and other crimes. Shortly afterward Seagrove turns up murdered himself—shot to death in his own garden. As Blake peels away the layers, she uncovers a twisted eugenics scheme that dates back to World War II. Mountain's writing is brisk and well-suited to the genre, but Americans occasionally may have trouble decoding Britishisms like "the poor lad's gone a bit doolally." The pleasures of spying on Blake as she spies into the past, though, are worth the effort.




by Rich Cohen
REVIEWED BY JONATHAN DURBIN
MEMOIR
Cohen's sprawling family memoir addresses 20th-century Jewish immigration to New York, the role of sugar production in ancient empires and the history of the Mafia, among other subjects. Though they may seem disparate, each topic is linked to Cohen's family: His grandfather Ben Eisenstadt was the inventor of Sweet'N Low. An incredibly rich man, he left everything to his wife, Betty, who eventually disinherited Cohen's mother. Relying on meticulous research, Cohen tells a fascinating story about family bonds in his quest to discover why his mother was cast out. His skewering of his relatives is merciless—in the case of his aunt Gladys, his writing achieves a gloss so high that even the print looks slick. Of course, plenty of writers have dissected their less-than-perfect families. Dealing with the issues with this much heart, though—that's extraordinary.




Judas: A Good Guy?
Could history's most famous betrayer have acted in good faith? An ancient manuscript (newly translated and analyzed in two new books by members of a
National Geographic
team of scholars) suggests that Jesus wanted to be turned over to the Romans. The scoop:
WHERE DID THIS COME FROM? The Gospel of Judas—from the 3rd or 4th century—was discovered in a cave in Egypt in the 1970s, then passed among antiquities dealers for years before translators found it.
WHY IS IT A BIG DEAL? Unlike the other four Gospels, it portrays Judas as Jesus' favorite disciple and says Jesus ordered Judas to betray him, thus freeing Jesus' soul.
IS IT FOR REAL? Scholars agree it's an authentic Gnostic text. But since it was written hundreds of years after Christ's death, its historical truth remains up for debate.
Becoming Myself
Artist and sculptor Willa Shalit (NBC critic Gene's daughter) asked 56 high-profile women for their comments and recollections on growing up and being female. Some of the highlights:
KATE WINSLET
On her nude scene for
Titanic
: "Hours of lighting had gone on to make me look good. It's heartbreaking to me that women watch these images and say, 'I want to look like that.'... I do not have a toned ass. I do not have a flat stomach. I have cellulite ... Really, I'm not that hot."
J.K.ROWLING "There are many things I liked, then and now, about being a girl. The friendships you make ... I like women's perceptiveness and ability to empathize. I like their ability to juggle 19 jobs before breakfast, and I prefer women's shoes."
MERYL STREEP "As a girl, I remember really liking the feeling of being pretty. It was sort of thrilling and could put a spring in your step. Of course, it was always accompanied by that tiny little demon voice that said, 'No, you're not pretty.'"
LEFT TO TELL: DISCOVERING GOD AMIDST THE RWANDAN HOLOCAUST by Immaculée Ilibagiza with Steve Erwin
PEOPLE stringer Erwin helped write Ilibagiza's inspiring story of surviving after her loved ones died in Rwanda during the '94 genocide.
by Daniel Handler
Advertisement
Today's Photos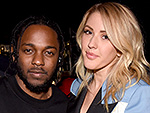 Treat Yourself! 4 Preview Issues
The most buzzed about stars this minute!