On Newsstands Now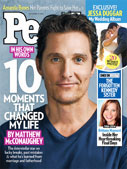 Matthew McConaughey: In His Own Words

Jessa Duggar's Wedding Album

Brittany Maynard's Final Days
Pick up your copy on newsstands
Click here for instant access to the Digital Magazine
People Top 5
LAST UPDATE: Tuesday February 10, 2015 01:10PM EST
PEOPLE Top 5 are the most-viewed stories on the site over the past three days, updated every 60 minutes
Why She Did It
Prosecutors Say Mary Winkler Murdered Her Minister Husband After She Got Caught Up in a Financial Scam. Her Friends Wonder If Something Else Pushed Her Over the Edge
The murder of minister Matthew Winkler on March 22 has for months left one big question unanswered: Why did Mary do it? Now, finally, some answers. At a June 30 bond hearing, prosecutors for the first time shared details from Mary's March 24 confession and revealed what they believe was her motive: She was caught up in a swindle that plunged the family into financial peril. As part of what is known as a Nigerian 419-type scam (see box), Mary, 32, received worthless checks totaling about $17,500, then moved the funds around a number of bank accounts, allowing her to make withdrawals before the checks had cleared—an illegal practice called check-kiting. Matthew and his wife argued about her reckless dealings a day before the killing, say prosecutors, and it was his anger toward her that led her to plan his murder and leave him dying on the floor. "This [was] premeditated," Assistant District Attorney Walter Freeland said at the hearing. "This is first-degree murder."
Prosecutors revealed that cops found a telephone on the floor near Matthew; the phone cord had been pulled out and was partially beneath his body. They believe Mary disconnected the phone before the shooting so Matthew, 31, could not call for help. Prosecutors also noted that Mary—who fled with the couple's three daughters, ages 8, 7 and 1, and was arrested in Alabama—was calm after the shooting. When the Winkler's oldest daughter, Patricia, walked into the hallway to ask what happened, "I told her Daddy was hurt and told her I was leaving," Mary said. "I got socks for the baby and we left."
Yet Mary's defense team and many of her friends paint a different picture—of a gullible woman in a troubled marriage who, under enormous pressure, snapped. According to them, and to Mary's statement, there had been increasing tension in the Winklers' marriage for the past couple of years, most of it due to financial problems and Matthew's critical nature. In the days before the murder, "I was upset at him because he had really been on me lately, criticizing me for things, the way I walk, what I eat, everything," Mary told Tennessee investigators in a four-page statement the day after her arrest March 23. "It was just building up to this point. I was just tired of it. I guess I just got to a point and snapped." What's more, claims her lawyer, Steven Farese Sr., Matthew knew about the scheme from the start. "They both got scammed," says Farese. "They were like anyone else with the income they had and three children. It seemed like a windfall to them."
Even after the revelations and Mary's stark description of how she killed her husband, many residents of quiet, Christian Selmer, Tenn., remain supportive of her. Some, speaking publicly for the first time, believe that financial pressures alone could not have led her to shoot Matthew. "Everybody I've talked to says they can't wait to find out why she killed him," says Sharyn Everitt, a retired legal assistant and neighbor of the Winklers since 2005. "They think she had a good reason."
One theory is that Mary was suffering from postpartum depression after the birth of her youngest daughter, Brianna, in 2005. "The baby had some breathing trouble when she was born, and that's very upsetting," says Dorothy Weatherford, a beautician who cut Mary's hair. "Then, Patricia was swinging a golf club and hit Allie [their middle daughter] on the head, and they wound up at the hospital, and that was real upsetting. I remember Matthew saying, 'We sure didn't need that [expense].' I feel there were red flags that maybe things weren't that good."
Others accept that Matthew's domineering behavior pushed Mary over the edge, as she claimed in her confession. "I understand Matthew was a real controlling guy, and Mary's been depressed for a long time," says Lettie Hines, who lives in Selmer. "For a woman to do something that would separate her from her three kids—it had to be she felt there was no way out."
Sharyn Everitt recalls an incident in 2005 when her 8-year-old son told her that Matthew threatened to kill their rottweiler. Everitt went over to explain the dog was harmless, but Matthew "said, 'I don't care how she looks, I've got children to protect, and if she comes in my yard, I'm killing her,'" says Everitt. "It's not preacher behavior, and it was very aggressive."
Whatever problems the Winklers were having finally came to a head on March 21, a day before the killing and Mary's first day as a substitute teacher at Selmer Elementary School. Coworkers noticed an agitated Mary on her cell phone throughout the day; the calls were from her bank, asking about the $500 she had earlier withdrawn. That evening the Winklers ate take-out from Pizza Hut and watched
Chicken Little
before putting their daughters to bed around 8 p.m. Afterward, she said, they argued about finances. "We were having troubles, mostly my fault," she said. "Bad bookkeeping." Not much later they went to bed, but, said Mary, "I remember not sleeping well."
The next morning she shot Matthew. "I don't remember going to the closet or getting the gun," she would later say. "The next thing I remember was hearing a loud boom. I remember thinking it wasn't as loud as I thought it would be." As for her children, "I didn't tell the girls the truth that I had shot Daddy. I said he was in the hospital, just anything to make up for him not being with us." At press time the judge had yet to decide whether to release Mary on bond until her trial starts in October. Prosecutors have until 30 days before the trial to determine if they will seek the death penalty.
The Sunday after Mary's confession was made public, townsfolk packed the pews at the Fourth Street Church of Christ, where Matthew had been pastor. The preacher that morning made no mention of the murder, but he touched on the theme of sin and forgiveness in his sermon. "No sin is too great that it can't be forgiven," he said, "and no sin forgiven by God should be held onto by man."
Contributors:
Lauren Comander/Selmer,
Barbara Sandler/Selmer.
Her most desperate of days began when an alarm clock rang at dawn. Mary Winkler, groggy from a sleepless night, got out of bed, went to the bedroom closet and took out her husband Matthew's 12-gauge shotgun. She walked up to the bed and pointed the gun at Matthew, who was lying down. Then she pulled the trigger. "I heard the boom and he rolled out of bed onto the floor," Mary later said. "I saw some blood on the floor and some bleeding around his mouth. I went over and wiped his mouth off with a sheet." The blast riddled Matthew's back with 77 pellets, shattering his spine and shredding internal organs. Still, he was alive. "He asked me, 'Why?'" Mary said. "I told him I was sorry and that I loved him, and I went and ran."
Advertisement
Today's Photos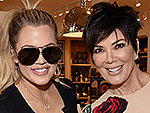 Treat Yourself! 4 Preview Issues
The most buzzed about stars this minute!