People Top 5
LAST UPDATE: Tuesday February 10, 2015 01:10PM EST
PEOPLE Top 5 are the most-viewed stories on the site over the past three days, updated every 60 minutes
Concussions: Is Football Too Dangerous?
Parents, Kids, Even Schools Themselves Have Been Slow to Recognize the Terrible Health Risks Posed by Head Injuries from High School Football


Alex has since completely recovered, but concussions—when the brain crashes into the skull after a jarring impact—will sideline at least 67,000 of the 1.2 million high school football players this fall, including hundreds who will suffer dizziness, slurred speech and confusion. In the long term concussions can cause extended memory loss, depression and other symptoms of brain dysfunction. Even more alarming, while other serious injuries have declined in the past 10 years, the percentage of injuries that are concussions has nearly doubled, according to a July study by the Center for Injury Research and Policy in Columbus, which notes the numbers might be even higher. "It's a very underreported injury, so we're pretty sure this is just the tip of the iceberg," says Dawn Comstock, the study's lead researcher and an assistant professor at Ohio State University's College of Medicine. "Kids, coaches, parents, all of us have to take this injury much more seriously."

Experts can only guess why there are so many concussions: bigger, faster, stronger players; helmets and shoulder pads that make them feel invincible—but can also be ill-fitting and not protect properly; kids copying the bone-crunching tackles that fill NFL highlight reels. "As boys, we're taught to just shrug it off, to suck it up when we're hurt," says Dr. Michael Collins at the University of Pittsburgh Medical Center, who treats about 2,000 head injuries each year. "That's the worst thing you can do with a concussion."

Andrew Lacy Jr., 17, knows all about playing in pain. He participated in four games last season with a broken wrist "because I wanted to build up my highlight tape to help me get recruited," says the 5'10' defensive back and running back at Moon Area High School in Moon Township, Pa. But his season ended in the seventh game after he took crushing hits on consecutive plays where his head slammed into the turf. "The third play, I was just standing there. I didn't know what was going on," says Andrew, now a senior. He had a pounding headache and trouble concentrating for several weeks afterward. But sitting out gave him time to heal. Now, with his parents' blessing, he hopes to play football in college. "Injuries are part of sports," says his stepfather, Daniel Taylor, 57, a bank vice president. "You think about it as a parent, but I admit that every time Andrew has an outstanding run, injuries are the furthest thing from my mind."

While no one is pushing for football (which has more total injuries than any other high school sport) to be banned, there is a push to make it safer. Last February the National Federation of State High School Associations, in light of the growing concern among parents about concussions, reiterated its position that helmet-to-helmet contact—hitting another player's helmet with your own—is illegal. In June football-crazy Texas became the first state to require all high school coaches, athletic directors and players to receive safety training, at the urging of Dick Benson, whose son Will died playing the sport in 2002 (see box). Several hundred high schools now use neurocognitive tests to help determine whether a player has healed. They measure a player's preseason and post-concussion reactions and aptitude—removing one of the main obstacles to concussion treatments: the player. Many kids, experts say, won't admit they're hurt.

Safety advocates received a boost last spring when the NFL—which recently came under fire when three retired players who died were found to have had severe brain trauma in their 40s and 50s—adopted stricter guidelines for when a player can return to the field after a head injury. "As the NFL goes, so goes everyone else," says Dr. Robert Cantu, co-director of the Neurological Sports Injury Center at Brigham and Women's Hospital in Boston. "If the NFL says this is wrong, then colleges and high schools will say the same."

High schools already have injury guidelines stressing that players shouldn't be sent back into a game after a concussion—and definitely not until they're examined by a physician. They warn that everyone should at least err on the side of caution. "The mantra we push is 'When in doubt, sit 'em out,'" says the University of Pittsburgh's Michael Collins.

That message has sunk in with a former patient, Alex Zordich. After he got hit last June, Alex staggered to the sideline and, by his own choice, not only sat out the rest of the camp but didn't play football again until Cardinal Mooney's practices began in August. "It wasn't worth risking getting hit again and missing the whole season," he says. His good judgment had him in the lineup when Cardinal Mooney's junior varsity kicked off its season Aug. 25. It also calmed his two biggest fans. "Knowing Alex would take himself out like that showed me and his father how responsible he is," says Alex's mother, Cindy, 43, a photographer. Alex hopes to follow in the footsteps of his dad, Michael, 43, the former NFL defensive back who believes he may have had several concussions in his career. "I just kept playing," he says. "At the time, we didn't know any better." His son certainly does, but can't give up the game. "I love it too much," Alex says. "I don't worry about getting hurt. I just want to play."


His eyes glued to the football, Alex Zordich never saw the other player. Helmetless during a drill last June at a Penn State University football camp, Alex reached low to intercept the pass, and his head crashed into someone's knee. Sprawled on the ground, the 6'3" sophomore at Cardinal Mooney High School in Youngstown, Ohio, immediately knew he had suffered a concussion—it was the same injury that had forced him to miss his entire eighth grade season. "My head was pounding, my vision was blurry," says Alex, 16, who usually plays quarterback and whose dad, Michael, was an NFL defensive back for 12 seasons. "I just thought I better sit out for a while."
Advertisement
Today's Photos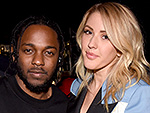 Treat Yourself! 4 Preview Issues
The most buzzed about stars this minute!