People Top 5
LAST UPDATE: Tuesday February 10, 2015 01:10PM EST
PEOPLE Top 5 are the most-viewed stories on the site over the past three days, updated every 60 minutes
Picks and Pans: Books
From Our Contributors
BY A.J. Jacobs |




REVIEWED BY JONATHAN DURBIN
NON-FICTION
Esquire
editor Jacobs's yearlong quest to adhere literally to the laws of the Bible is both laugh-out-loud funny and enlightening. An agnostic raised as a secular Jew, Jacobs decided after becoming a father that he wanted to investigate religion further. Total immersion came naturally—2004's The Know-It-All chronicled the year he spent reading the Encyclopaedia Britannica—so he stopped shaving and wore white robes, ate no fruit from trees less than five years old and replaced his curses with "shoot" and "sugar" (which started his wife whistling the Andy Griffith Show theme every time). Following each precept "isn't just a daunting proposition," he writes, "it's a dangerous one." (He decided, for instance, against killing any magicians.) Yet along the way, he gained new appreciation for the Bible's beauty, wisdom and rituals, if not conviction about its God (his new term for his beliefs: "reverent agnostic"). Performance art or not, this is a well-researched, informative and entirely absorbing read.
by Patricia Hampl |




REVIEWED BY MICHELLE GREEN
MEMOIR
In this addictive account of her disloyal "Midwestern girlhood" and role as the only daughter of parents who embraced "the sweet safe middle," Hampl observes that "nothing is harder to grasp than a relentlessly modest life." Yet in a quietly stunning narrative that opens at her mother's deathbed, the author looks behind the self-effacing personas of Stanislaus Hampl, a romantic Czech who kept St. Paul's "carriage trade" in flowers, and Mary Marum Hampl, a cynical Irishwoman who taught her how to spin a story, and offers up profound truths about the way her parents shaped her sensibilities. Realizing that what she craves is a kind of extravagance, a worldliness from which her mother and father tried to shield her, Hampl creates indelible portraits of these short-sighted, loving people.
by James R. Gaines |




REVIEWED BY JOSH EMMONS
NON-FICTION
Want to know why there are over 400 U.S. locales named after a Frenchman who never lived here? Gaines, a former PEOPLE managing editor, presents a compulsively readable account of the bond between the most famous foreigner to command troops in the Revolutionary War—the Marquis de Lafayette—and George Washington and provides a fascinating answer. Glory examines events they lived through and offers insight into a surprisingly deep relationship.
by Doug Crandell |




GENRE
Hobbie and Kari are misfit bank tellers known by their stigmata: Hobbie by his raging acne and Kari by her bulk. First novelist Crandell crafts their quirky love story with compassion; as Hobbie searches for his soulmate after she flees a weight-loss clinic, he learns to drop his defenses. It's a tale of people "moving from being anonymous jokes to beloved freaks," as Hobbie puts it. You'll be hooked.
by Richard Russo |




CRITIC'S CHOICE
REVIEWED BY KYLE SMITH
NOVEL
Expanding from the memories of one ordinary Upstate New York shopkeeper into a great American story, the latest novel from the author of
Empire Falls
is as rich an experience as Jonathan Franzen's
The Corrections
, though without the barbed tone. Lou C. Lynch—a 60-year-old convenience store owner who thinks of his life as "The Dullest Story Ever Told" and hasn't budged from his depressed hometown—is a likable nobody whose old friend Bobby Marconi, having restyled himself as Robert Noonan and moved to Venice, is a famous painter. Their bond evolved into a love triangle with Sarah, a gifted artist herself. Alternating reflections from Lou's quiet life with tales of Noonan's magnificent decadence, Russo builds these characters and their families with sympathy and skill. All around, small events illuminate the postwar American condition: The calamities suffered by one black family tell us everything about racism without pandering or sanctimony, while the tannery upriver that brings economic vitality—and cancer—teaches more about industry than any economics textbook. Sighs is beautiful, funny, profound and, in the end, quietly devastating. It's a book built to endure.
'I now believe,' Jacobs writes, 'that whether or not there's a God, there is such a thing as sacredness'
Highs and lows from Jacobs's days in robes:
WERE THERE LAWS YOU DIDN'T FOLLOW? Killing astrologers—I was never able to complete that. But I did stone an adulterer. I used pebbles. The Bible never specifies the size of the stones.
SOUNDS VIOLENT ... This old man accosted me and asked why I was dressed so strangely. I explained that I was trying to follow the rules of the Bible, from the Commandments to stoning adulterers. He said, "I'm an adulterer. Are you going to stone me?" So I took out some pebbles, which I was carrying for just such an occasion. He grabbed them and threw them at me. I felt I was allowed to toss one at him.
HOW DID DRESSING LIKE THAT AFFECT YOU? It was wonderful. You felt purer, more spiritual. So I continue to wear white clothes. Not all the time—I'm not Tom Wolfe—but as often as I can.
More than a billion people in the world lack access to clean water. To draw attention to the problem and its consequences—water-borne illness and death, intractable poverty—L.A. district attorney-turned-photographer Gil Garcetti (the man who prosecuted O.J. Simpson) traveled in West Africa, taking photos and talking with residents. "Throughout the region one sees young girls like this one carrying large containers of water on their heads as they carry a baby sister or brother on their back," he writes. Many leave school to spend their days ferrying water for their families. What would help? Money for more clean wells, for a start. Garcetti hopes his book will be "a call to action."
FOR MORE INFORMATION, VISIT WWW.WORLDWATER.ORG
• Lose yourself in love, find out whodunnit, get the lowdown on how we listen, and brush up on your English
ONE GOOD TURN by Kate Atkinson A mystery about the unexpected links between passersby who witness a brutal attack in Scotland.
THE MYSTERY GUEST: AN ACCOUNT by Grégoire Bouillier A mesmerizing, lyrical memoir of loves lost and unexpectedly found.
THE ELEMENTS OF STYLE ILLUSTRATED by William Strunk Jr. and E.B. White The bestselling style manual is still on point.
THIS IS YOUR BRAIN ON MUSIC by Daniel J. Levitin The rocker turned researcher explains why songs stick in our heads—literally—and more.
INSIDE THE MIND OF BTK, by John Douglas and PEOPLE writer Johnny Dodd, draws on journals and an exclusive interview with Dennis Rader, the serial killer who terrorized Wichita, Kans., for 31 years.
THE YEAR OF LIVING BIBLICALLY
Advertisement
Today's Photos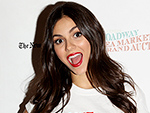 Treat Yourself! 4 Preview Issues
The most buzzed about stars this minute!