People Top 5
LAST UPDATE: Tuesday February 10, 2015 01:10PM EST
PEOPLE Top 5 are the most-viewed stories on the site over the past three days, updated every 60 minutes
A Family Faces the Truth
Decades of Shame and 'Being Strong' Kept the Women of Kari Moroz's Family from Discussing the Illness That Stalked Them. Then Kari Was Diagnosed with Breast Cancer at Age 29


Only one guest seemed uncomfortable with the unusual get-together. "Why," Kari's mother, Vickie Jenkins, 52, recalls thinking at the time, "would you celebrate something like this?"

It's a question that cuts deeper than the chasm between a daughter's bubbly personality and her mother's natural reserve. In 2004, Vickie had received her own diagnosis for breast cancer and reacted very differently. Paralyzed by fear, she left it up to her husband to inform their two daughters and son. "I thought that cancer meant death," she says. That's because her own mother, Vera Melton, had died of breast cancer in 1998 after a 14-year on-again-off-again battle—one that Vera had waged with a stoic silence that invited no discussion. Now, as Vickie absorbed Kari's lively chatter and newly shorn head, she couldn't help but think of Vera. "That day, Kari looked just like my mother," Vickie says. "I'd been through so many chemo treatments with my mom."

The enemy hasn't changed for this family, but the coping mechanisms have. "With my mother, it was like, 'If you don't talk about it, it's not there.' She never wanted to burden her children with it," says Vickie. According to experts, such lapses in communication are common in families that grapple with generations of cancer—and can get in the way of timely treatment. "Older generations have information that can help with early detection," says Rachael Brandt, coordinator of the Cancer Risk Assessment and Genetic Testing Program at the Philadelphia area's Main Line Health Hospitals. Yet delicacy, shame or a misguided protectiveness often stifle dialogue. "Many times," says Brandt, "people don't know they have a [family] history until someone is diagnosed, then go digging for information."

First, though, Vickie had to shake a horrible feeling that she was responsible for her daughter's illness. "For a month, I felt, I gave this to her; it was passed to me, and now it's my fault," she says. Weeks passed before she could speak of Kari's cancer without bursting into tears.

An Oklahoma City native who married two years after high school, Vickie had enjoyed a calm life that revolved around her kids, her Baptist church and part-time work to supplement her husband's income from a civilian Air Force job. From her job as a medical assistant, she knew that breast cancer usually strikes women over 45. "Kari's getting it so young made me stop and think," she says.

Shaking the family tree for information, Vickie learned that, like herself, two of her three siblings hadn't known of their mother Vera's cancer until several years after the diagnosis. Even when Vickie drove her to chemo sessions and nursed her, Vera never discussed her cancer. Now Vickie learned that her mom too had undergone a lumpectomy. Vickie also dislodged this shock bulletin: Her grandmother Viola Childers had died of the disease too, strongly suggesting a genetic predisposition. Had Vickie known that sooner, she says, "I would have pushed my daughters to do mammograms."

As it happened, Kari, the oldest of Vickie's children, was flying high when she first felt the lump in her right breast. Settled about a year in a cozy starter home with her salesman husband, Chris, Kari, who'd dropped out of college, loved being a full-time mom to their daughter Gracie and was thrilled to be six months pregnant with Trinity. When her ob-gyn said the lump was probably a clogged milk duct that would work itself out during nursing, says Kari, "In my heart, I didn't think that's what it was, but at 29 you just don't think [breast cancer] will happen to you." After four months of failed attempts to nurse Trinity, Kari got a sonogram in Sept. '06. Vickie was by her side when the 3.5 in.-by-1.5 in. tumor swam into view on the screen.

Within weeks, Kari began to chart a course far different from her mother or grandmother, choosing to talk openly about her cancer with church and online groups. "Kari told me, 'If I can convince one woman to get a mammogram, I could save a life,'" says Vickie. "She made me more courageous."

And vice versa. Kari says she drew strength from knowing her mom had survived cancer. One moment made a particular impression. After Vickie's '04 lumpectomy, she decided to show her daughter her disfigured chest. "That was a huge trust issue, letting me see her scars and breasts," says Kari. As a result, last January, Kari, who hadn't disrobed in front of her mother since she was a little girl, asked Vickie to help with her first shower after the surgery that removed both of her breasts. When Kari undressed, Vickie said, "I'm so sorry you have to go through this. It means so much to me that you're letting me bathe you. It's like a privilege." With that, Kari lowered her guard and began to cry too.

With her own daughters, Gracie, now 4, and Trinity, 1, Kari is taking a no-holds-barred approach. After her diagnosis, she told Gracie that she was sick and would have to take medicine that would make her hair fall out. Kari also described the upcoming mastectomy in terms Gracie could understand. The next day Gracie announced to her preschool class, "Mommy's boobies are sick!"

Talking about breast cancer with the men of the family is a bit more awkward. Ironically, back when Vickie was diagnosed, her husband, Larry, 51, was the only family member to suspect a genetic pattern. He even warned Kari's husband, Chris, 30, "You have to be ready for this with Kari. You gotta hold her hard, support her, be the man." Yet neither man ever mentioned the likelihood to Kari or Vickie. More recently, Vickie learned that men have the same 50 percent chance as women of inheriting a mutated BRCA gene (though a far lower risk of developing cancer). Though she has urged a mammogram on her son Matthew, 23, who recently finished an Army tour of duty in Iraq, she hasn't suggested the same to her two middle-aged brothers, whom she rarely sees. "It's uncomfortable to initiate a phone conversation as unpleasant as this," says Dr. Marisa Weiss, founder of breastcancer.org. "A lot of people don't want to know."

Today Vickie is looking into more than $3,000 worth of genetics testing for family members that would flag a heightened risk of other cancers (ovarian for women, prostate and pancreatic for men). Neither of her daughters is interested: Brooke, 26, a teacher's assistant, says that if she knew she had a gene abnormality, "I'd worry more." Kari, who struggles with medical bills, is concerned about saddling her children with a preexisting medical condition that could get in the way of health insurance coverage. "I won't do testing until scientists can do something to change that gene," she says. "I'll worry either way as a mom."

Knowing that her girls may someday face cancer, Kari makes sure they eat well and exercise, and role-models strong behavior. "Kids mirror your reaction to everything," she says. On the rare occasions when she feels blue, Kari lets Gracie see her tears. "I won't keep anything from my daughters. It's important we pass down to our kids the knowledge that can save them." Wistfully, she adds, "That kind of knowledge could have helped me."


The mood was giddy at the hair salon in Bethany, Okla., where Kari Moroz, then 29, invited her friends last October. There were croissant sandwiches, margaritas and laughter as the salon owner wove Kari's shoulder-length hair into two pigtails. Snip! Snip! The long blonde tresses fell away, and Kari's remaining hair was styled into a wispy bob. The guests cheered. Then talk turned to the reason for Kari's new 'do: Stage 3 breast cancer. Kari would soon begin chemo, then have a double mastectomy, to be followed by radiation and reconstructive surgery.
Advertisement
Today's Photos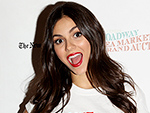 Treat Yourself! 4 Preview Issues
The most buzzed about stars this minute!