People Top 5
LAST UPDATE: Tuesday February 10, 2015 01:10PM EST
PEOPLE Top 5 are the most-viewed stories on the site over the past three days, updated every 60 minutes
"Camila Alves may get lucky, but something tells me these girls are in for real heartbreak"
Judi Brindle
Bradford, Mass.
I had already checked out at the grocery store when your cover with
George Clooney
and
Matthew McConaughey
caught my eye. I went back and purchased it just because of them; it was like it was meant for me. I am 45 years old and very happily married, but George and Matthew are two of my favorite celebrities. Thanks for making my dull and boring shopping trip exciting.
Tami Blackwell
Owasso, Okla.
Let me get this straight: Camila Alves does not mind bathing outside, roughing it in a trailer, sweeping up trash or the fact that her beloved Matthew doesn't wear deodorant. It sounds like Mr. McConaughey has found the one woman in the world who will put up with that. He should marry her now.
Katie Holland
Clinton, N.C.
Sexy Men in Love? I think I speak for most women when I say that true sexy men have the guts to commit to something other than a potbellied pig or a dog. Self-Absorbed Men in Love? Sure. Commitment-Phobes in Love? Fine. But a Sexy Men in Love cover should have been a split image of Taye Diggs and
Hugh Jackman
.
Kathy Hobza
Billings, Mont.
I think most women would agree that a Brazilian bikini model and a Vegas cocktail waitress are hardly the "real women" your cover proclaims.
Paula Carter
Baton Rouge, La.
JESSICA SEINFELD
I found it ironic that Jessica Seinfeld, who started an organization to provide baby supplies for families in need, chose to give
Oprah
Winfrey 21 pairs of designer shoes as a thank-you gift because her cookbook became a bestseller after being featured on
Oprah
. It would have been far more meaningful if Jessica had bought shoes for needy children in
Oprah
's honor. Then
Oprah
really would have had something to gush about.
Gloria Baran
Los Angeles, Calif.
CAROLYN JESSOP
I applaud Carolyn Jessop not only for escaping an abusive relationship in Warren Jeff's polygamous sect but also for having the courage to tell her story. I am currently reading her book, and her account of fleeing a repressive religious sect is truly harrowing. It's a shame that the people who most need her encouragement are the ones who probably will never read it. Her belief in herself has carried her through. I hope she and her children find happiness.
Penny Newton
Tucson, Ariz.
COLIN FARRELL
God bless
Colin Farrell
for putting into words what all of us who are blessed with special-needs children feel. He said of his 4-year-old son James, who has Angelman syndrome, "The only time I'm reminded that there is something different about him is when I see him with other 4-year-olds." We love and delight in these children all the more because of their special needs, not despite them.
Deborah Pratt
Okotoks, Alta.
REUNITED AT LAST
Our story about Jeff Daly's successful search for his sister Molly, who had been institutionalized in the 1950s, drew heartfelt responses. "Your article about Jeff Daly's longing for his sister moved me to tears," writes Judy Adkins of Mechanicsville, Va. "Mr. Daly and his wife have given Molly a gift more powerful than any other—that of love and belonging." Many others told us about their own family experiences. "My youngest sister Alison was born brain-injured in 1958," said a reader from Herndon, Va. "Growing up with a sister with a mental disability was challenging and sometimes very tough. But I wouldn't have changed it for the world. I can't imagine my life with out Alison in it." Since the story ran, Molly's vocabulary and music skills have improved. And Jeff's wife, Cindy, says that dozens of well-wishers have contacted them, adding, "We love knowing that Molly has touched so many lives outside our own family."
SEXY MEN IN LOVE
Advertisement
Today's Photos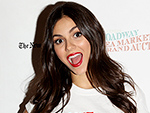 Treat Yourself! 4 Preview Issues
The most buzzed about stars this minute!