People Top 5
LAST UPDATE: Tuesday February 10, 2015 01:10PM EST
PEOPLE Top 5 are the most-viewed stories on the site over the past three days, updated every 60 minutes
Simply Sexy
Meet 14 Guys Who Stop Traffic Without Even Trying
Milo VENTIMIGLIA
AGE: 30
STATUS: SINGLE
SEE HIM ON:
HEROES
, SAVING THE WORLD WITH HIS SUPERPOWERS
MILO'S TRIPLE SEXY THREAT
• Hair
"I remember being on an airplane and the stewardess passed by and I'm sitting in the middle seat and she said, 'Wow, you've got great hair' and kept on walking."
• Eyes
"People say that I'm almost a little too intense when I look at them."
• Smile
"I also get comments on my crooked mouth and my smile. The nerves are dead in my lower lip. I call it a birth defect. My mother would call it me. I guess it's my signature."
SEXIEST GENTLEMAN
Taye DIGGS
AGE: 36
STATUS: MARRIED TO ACTRESS IDINA MENZEL
SEE HIM ON:
PRIVATE PRACTICE
AS SAM "DR. FEELGOOD" BENNETT
3 REASONS HIS WIFE'S A LUCKY WOMAN
1. He's Not Afraid to Serenade.
"Whenever my wife and I sing to each other it's quite romantic. We sing old standards."
2. He's Not Afraid to Be the Weaker Sex.
"My wife got me to do this gym class called 'Barry's Bootcamp'—it's very masochistic. It's done wonders for her, but it kicks my ass."
3. He's Not Afraid to Bare His Soul.
"I just sleep in boxer briefs. I like the feel of my wife's flesh against my chest."
SEXIEST ROMANTIC
Josh DUHAMEL
AGE: 35
STATUS: DATING SINGER
FERGIE
SEE HIM ON:
LAS VEGAS
, AS HEAD OF SECURITY
"I made a silver necklace for my girl, which I designed myself. She really liked that. And once, for Easter, I had an Easter egg hunt set up all over the house and when she came home, it was a cute little surprise"
SEXIEST SPEED DEMON
Helio CASTRONEVES
AGE: 32
STATUS: ENGAGED, TO FASHION CONSULTANT ALIETTE VASQUEZ
SEE HIM ON: THE INDYCAR SERIES, POST
DANCING WITH THE STARS
• What he loves about women
"Nice shapely legs. Whoo! That drives me crazy—legs for me are just spectacular. This show is killing me! And the best thing is I can lay my hands all over [dance partner] Julianne Hough's body and nobody can say a thing. It's work! I have to do it!"
• What women love most about him
"My smile and my dimples. I like them too!"
• Putting on the brakes
"Sex is the best thing to do slow. If you try to go fast, you're in the pit stop too soon, and you're in trouble."
SEXIEST RENAISSANCE MAN
Ryan REYNOLDS
AGE: 31
STATUS: DATING
SCARLETT JOHANSSON
CHECK OUT: HIS SWEET HUMOR IN
JUST FRIENDS
AND CHISELED ABS IN
BLADE: TRINITY
• First Kiss
"I was 13 and it was with this girl behind a Dumpster at school. I went home and thought I was so sly, but when I saw my grandmother, she saw the lip stuff all over my cheek."
• Shaven or Scruffy?
"Clean-shaven feels better, but I think it's important to note that being scruffy has absolutely nothing to do with women. It has everything to do with independence ... and with what women might like."
• Favorite Physical Feature
"I'm 6'2", so it would have to be my height. I'm not a pocket-size actor."
SEXIEST EX-MODEL
Shemar MOORE
AGE: 37
STATUS: SINGLE
SEE HIM ON: CBS'S
CRIMINAL MINDS
, AS SPECIAL AGENT DEREK MORGAN
"A fresh haircut is so important. I wear my hair so low. Freshly faded. A nice tan in my backyard so I can get that bronze, brown-sugar glow, a vintage pair of jeans and white button down shirt with a couple of buttons open. A chrome chain. Pair of sneakers."
SEXIEST CABLE GUY
Jon HAMM
AGE: 36
STATUS: LIVES WITH GIRLFRIEND, ACTRESS JESSICA WESTFELDT
SEE HIM ON: AMC'S
MAD MEN
, RETURNING SUMMER '08
Hamm plays an adman with secrets. Some of his own:
• I don't do anything with my hair other than run my hands through it. On the show they use handfuls of some sort of gel. I have literally bumped into the camera and my hair doesn't move.
• I can't stand being in a gym. It makes me crazy. I like competitive sports like tennis or pickup basketball.
• I tend to see myself as a 9-year-old boy, which can be surprising—I don't think I had wrinkles when I was 9.
• My nicknames have gone from Hammer to Ham and Cheese to Ham and Eggs. When you have a last name like mine, what are you going to do?
SEXIEST REGULAR DUDE
Adrian GRENIER
AGE: 31
STATUS: SINGLE
SEE HIM ON:
ENTOURAGE
, AS HEARTTHROB ACTOR VINCE CHASE
"My sexiest night was a night spent with a beautiful woman I loved in a Super 8 motel after a wedding. Why was it sexy? It kind of speaks for itself. Have you ever been in a hotel with someone you love?"
SEXIEST GUY NEXT DOOR
Dave ANNABLE
AGE: 28
STATUS: SINGLE
SEE HIM ON:
BROTHERS & SISTERS
, AS THE TROUBLED IRAQ WAR VET
3 REASONS YOU'D WANT TO PINCH HIS CHEEKS
1. His college nickname was Tinkerbell.
"I played rugby and my team decided 'Tinkerbell' rhymed with Annable. That wasn't the manliest thing to have screamed out when you're playing rugby."
2. He has a favorite pickup line, but he's never used it.
"So let's say you and I are at a club, and I go up to you and say, 'Excuse me, how much do you think a polar bear weighs?' And you would say, 'I don't know,' and I'd say, 'Let's just say it's enough to break the ice. I'm Dave, how are you?'"
3. He refers to himself as a "great comedic dancer."
"I have all the moves from the sprinkler, the shopping cart, feeling the beats through your knees until it goes up to your hips and shoulders. I've got it all down!"
SEXIEST SOAP STAR
Jason THOMPSON
AGE: 31
STATUS: SINGLE SEE HIM ON:
GENERAL HOSPITAL
, AS LADIES' MAN DR. PATRICK DRAKE
In addition to steaming up daytime as an arrogant yet dashing neurosurgeon, the former model also owns a lounge and bar in his native Alberta.
• The perfect date
"Driving down the Malibu coast to my favorite L.A. restaurant, Sage Room. On the way back usually the sun has gone down and you can just turn down the radio and have some conversation."
• How to impress him
"A girlfriend went on vacation and had a friend hand-deliver a gift—little trinkets, for every day of the month she was gone. That was pretty damn sexy and romantic."
SEXIEST ANTHROPOLOGIST
Dr. Sven HAAKANSON JR.
AGE: 40
STATUS: MARRIED WITH TWO KIDS SMART GUY: THE EXECUTIVE DIRECTOR OF ALASKA'S ALUTIIQ MUSEUM WON A MACARTHUR 'GENIUS' GRANT FOR PROMOTING HIS HERITAGE
• Low maintenance
"I lived in Siberia in primitive conditions. The thing I can't live without is my family. Everything else I can do without."
• High energy
"I love working with my hands. Sometimes I make masks or bowls from wood I find on the beach. I love chopping wood. It's good physical exercise."
EXIEST IMPORT
Chiwetel EJIOFOR
AGE: 30
SEE HIM IN: RIDLEY SCOTT'S
AMERICAN GANGSTER
The London-born actor has appeared in films such as
Amistad
,
Love Actually
and
Children of Men
. And though pronouncing his name may be a challenge (it's Chu-wet-el Edg-e-o-for), his sex appeal is easily defined.
1. Confidence
"Knowing yourself, taking care of yourself and liking yourself is sexy. It takes work to really feel at peace with yourself, but when you do, you shine more."
2. Quirkiness
"People used to tell me I have a slight bounce when I walk, which some people used to find comic. I just sort of bounce into the next moment!"
3. Sweetness
"I'm totally into chocolate brownies at the moment. It's completely out of control. At some point, it's got to stop. There's going to be some intervention going on."
SEXIEST FIGHTER
Will YUN LEE
AGE: 32
STATUS: DATING ACTRESS JENNIFER BIRMINGHAM
SEE HIM ON:
BIONIC WOMAN
, AS SPECIAL OPS LEADER JAE KIM
The actor starred opposite
Jennifer Garner
in the action flick
Elektra
. But Lee's onscreen fight scenes are no match for his suave moves off.
• He's adventurous
"In 1998 I packed a bag and said I was going to Hollywood—I had just a boom box and $1,000 in my hand."
• He's romantic
"The best dates are the ones where you start off grabbing breakfast and before you know it, it's midnight."
• He's honest
"If I had to pick a bionic power? Bionic legs. Can any guy be trusted with bionic vision?"
SEXIEST DEEP THINKER
Wentworth MILLER
AGE: 35
STATUS: SINGLE
SEE HIM ON: THE LAM IN
PRISON BREAK
AS MICHAEL SCOFIELD
• What would you title the movie of your life?
Increments. It's what my father said to me every morning before I left for school. He meant every test, every quiz, every paper adds up to the final grade. In life, everything counts.
• What would you do if you weren't an actor?
There is no Plan B. Never has been.
• Worst habit?
Starbucks Frappuccinos. It's an excuse to have dessert for breakfast.
• Favorite time of day?
The moment my head hits the pillow. That's when I close my eyes and decide if I'm the person I meant to be when I got up.
Advertisement
Today's Photos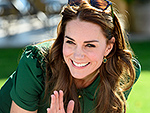 Treat Yourself! 4 Preview Issues
The most buzzed about stars this minute!