People Top 5
LAST UPDATE: Tuesday February 10, 2015 01:10PM EST
PEOPLE Top 5 are the most-viewed stories on the site over the past three days, updated every 60 minutes
Download This!
Go to People.com/countrydownloads for Free Mp3s from Some of Nashville's Hottest New Stars
"Being country is a state of mind and not where you're from," says the Sewickley, Pa., native, 26, who passed on a pop music contract. "It was an agonizing decision," says Palmer, the first black woman to land on Billboard's Hot Country Songs chart in 20 years. "But in the end, I couldn't imagine doing something I didn't love."
DOWNLOAD: "Country Girl"
JACK INGRAM
After years of being told he was "too rock for country and too country for rock," Ingram, 36, is happy he now hears guys on the radio "who show their rock side a little bit more." His latest CD,
This Is It
, debuted at No. 4 on Billboard's country chart, and his single "Great Divide" is an homage to the West Texas roots that influenced his now-appreciated sound. "I wanted to paint a picture of what it's like," he says, "with the cotton growing and the cattle smelling up the joint, out in the country with that huge sky."
DOWNLOAD: "Great Divide"
ASHTON SHEPHERD
Last year Shepherd, 21, was selling collard greens from her husband's family's farm. That was before she won a contest to open for Lorrie Morgan and caught the attention of a Nashville producer. The Coffeeville, Ala., native's "groany-sounding" voice fits perfectly with the sassy songs on her new album Sounds So Good, out next year. She wrote "I Ain't Dead Yet" with son James, 2, looking on from his high chair. The song's message? "I'm a good momma, but I still like time to myself."
DOWNLOAD: "I Ain't Dead Yet"
LAURA BRYNA
Bryna considers herself a rebel—at least when it comes to fashion. "I wear funky clothes, eye glitter and love big hair," says the Mount Airy, Md.-born singer, 29. "We call it country-politan. That almost makes me a black sheep in this industry." It's a rep she is determined to keep. "The label tried to get me to tone it down, but I said, 'Nope,'" she adds with a laugh. "If
Justin Timberlake
can bring sexy back, I can bring big hair back."
DOWNLOAD: "Make a Wish"
KATIE ARMIGER
If Armiger's voice sounds far older than her 16 years, it's because she's been singing since she left the cradle. " I would even sing during my time-outs," she says. Armiger, who scored a hit with her debut video, "17 in Abilene," is now showing off her songwriting skills with singles like "Make Me Believe," based on her own teenage heartbreak growing up in Sugarland, Texas. "This song can inspire girls to say, 'I'm better than this.'"
DOWNLOAD: "Make Me Believe"
LUKE BRYAN
Yes, he grew up on a farm and sings about his truck—occasionally—but Luke Bryan, 31, wants to set the record straight about honky-tonk. "Being country doesn't mean you crawled out from under a log and started doing songs," says the Leesburg, Ga., native, who pulls from many genres to craft his fresh country sound. " I listen to rap and rock. I'm a fan of music, and this is my style. I just hope there is a place for it."
DOWNLOAD: "We Rode in Trucks"
TRENT WILLMON
The 34-year-old West Texas native initially went to college to study agriculture, but after he started playing in bands, he eventually dropped out to see if he could make a name for himself in Nashville. "It wasn't just one day where I woke up and said music is going to be my career, but country music just kind of took over my life," says Willmon, whose third album, Broken In, is due out in February.
DOWNLOAD: "There Is a God"
JENNIFER HANSON
Hanson made her stage debut in the second grade with the help of her dad, Larry Hanson, former guitarist for Alabama. "He brought a band to school and I sang '9 to 5' in front of everyone," says the La Habra, Calif., native. "I wasn't scared at all. " These days, the venues are bigger and she sings her own songs, like " '73," a nostalgic ballad about what life might have been like if her parents had never divorced. "I try to write things I know and lived," says Hanson, 34. "That's what country music is all about."
DOWNLOAD: " '73"
SUNNY SWEENEY
Just three years after first picking up a guitar, Sweeney, 30, has played the Grand Ole Opry—twice. So it's hard to believe the natural talent once planned a career in public relations. But joining a comedy troupe during a college break put her on the right track. "When I would sing, everyone said, 'Girl, you need to try music.' I thought, 'What, I'm not funny?' " she recalls. "At least I know singing is what I'm supposed to do, because I haven't gotten fired yet!"
DOWNLOAD: "Ten Years Pass"
MIKO MARKS
Growing up in Flint, Mich., Marks didn't set out to be a country star. She focused on opera, then gospel, and sang in an R&B group with pal Erykah Badu. But as a student at Louisiana's Grambling State University, "I was exposed to country on a deep level," says Marks, 30, who wrote many songs on her first album, Freeway Bound. "People said my music sounded like country. So I thought, 'Why not go with what is naturally coming out of me?'"
DOWNLOAD: "The Son My Daddy Never Had"
ERIC CHURCH
As a student at North Carolina's Appalachian State University, Church wasn't big on studying. "Instead of going to class, I played in a band five nights a week," he says. Still, playing frat parties "taught me how to handle rowdy crowds," says Church, 30, who had a hit with last year's "How 'Bout You?" And he managed to earn a marketing degree. "But it took me close to six years," he says.
DOWNLOAD: "Sinners Like Me"
DANIELLE PECK
Some teens sneak into bars to drink, but Peck did it for the open mic. "My dad would drive me round back and wait, let me sing my set, and take me home," says the Coshocton, Ohio, native. "We hid it from my mom for a long time. She would not have approved!" Now 29, she is all grown up and so is her music. Her new single "Kiss You on the Mouth" is all about her boyfriend. Says Peck: "The words of the song ring true for us."
DOWNLOAD: "Kiss You on the Mouth"
LADY ANTEBELLUM
When Hillary Scott, Charles Kelley and Dave Haywood casually got together in Nashville to write music, they were still focused on becoming solo stars. "The group was a side project," says Scott, 23. That was until their first performance together. "It felt like magic. We all felt more comfortable onstage together than we ever had alone."
DOWNLOAD: "Love Don't Live Here"
DAVID NAIL
As a teen in Kennett, Mo., Nail fed a country music obsession by spending his lunch money on cassette tapes at Wal-Mart. "I probably had 400," recalls the crooner, now 28 and awaiting the 2008 release of his own CD. Among his songs: "Missouri," a personal ballad about a painful breakup that he actually wrote years ago. "Sometimes," he says, "you have to work up the courage to show your vulnerable side."
DOWNLOAD: "Missouri"
RISSI PALMER
Advertisement
Today's Photos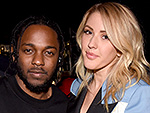 Treat Yourself! 4 Preview Issues
The most buzzed about stars this minute!