People Top 5
LAST UPDATE: Tuesday February 10, 2015 01:10PM EST
PEOPLE Top 5 are the most-viewed stories on the site over the past three days, updated every 60 minutes
Picks and Pans: Books
The Way They Were
by Dean Koontz |




CRITIC'S CHOICE
REVIEWED BY JOSH EMMONS
NOVEL
Inspired, presumably, by his own golden retriever Trixie, thrillmeister Koontz has taken a gamble: working an almost-spiritual love for dogs into a story that's nearly as sadistic and frightening as anything he's written. Amazingly, it works. At the novel's center are ardent dog rescuer Amy Redwing and architect Brian McCarthy. The pair have been dating for months, but each remains reluctant to open up completely until the night they save Nickie, a beautiful retriever, from her abusive home in Southern California. Softened by the dog's boundless affection and trust, the lovers dare to confess their respective secrets—at the very moment when two Bay Area sociopaths, both of whom have old scores to settle, are plotting their brutal destruction. Suddenly, professional rescuer Amy finds herself in dire need of salvation.
A kind of
Silence of the Lambs
meets
Marley & Me, Koontz's
latest should win him new readers with its insights into the power and mystery of the human-animal bond. But longtime fans of the author's disturbing imagination—and his gift for edge-of-your-seat storytelling—won't be disappointed.
by Sue Grafton |




REVIEWED BY JOANNA POWELL
FICTION
The scrappy, no-nonsense appeal of P.I. Kinsey Millhone lives on in this 20th installment of Grafton's iconic series. While her beloved VW bug has been replaced by a "gaudy Grabber blue" Mustang and her cop boyfriend is now an ex, Millhone is still the same chardonnay-sipping good old girl who has charmed readers for 25 years. What's different is the decidedly darker territory explored here—a frighteningly real tangle of identity theft and elder abuse that occurs when Millhone's octogenarian neighbor Gus falls prey to a devious home nurse named Solana Rojas. As this "trespasser" schemes to bilk him out of his savings, Millhone wises up to the fact that Gus, like a trail of unlucky invalids before him, is in deep danger. After a slow start mired in insipid subplots, the story takes off, with the evil Rojas emerging as a riveting villain and the action accelerating to a thrilling, if gory, finish.
by Dedra Johnson |




REVIEWED BY BETH PERRY
NOVEL
Innocence, it seems, can be hard to crush: Nine-year-old Sandrine Miller—the straight-A student in 1970s New Orleans who narrates Johnson's heartbreaking debut—is beaten by her mother, abandoned by her loving but restless father and sexually abused by two family friends. Yet she's too young to realize the horror of it all; astonishingly, she remains unshakeably loyal to the grownups who let her down. Until the day she cracks: "I heard what sounded like a thick old voice but slowly recognized it as mine, full of tears, hoarse, broken by hiccup sobs." The only thing this affecting story lacks is a bigger picture; wondering how the wounded Sandrine will fare as an adult, readers may be left wishing
Tomorrow
could write back.
THREE FOR THE ROAD
BLONDE FAITH by Walter Mosley Former
Spin City
star Michael Boatman smoothly narrates Mosley's winning 10th (and final) Easy Rawlins thriller. A treat.
THREE BAGS FULL by Leonie Swann Sheep look for their shepherd's murderer in this charmer, read with Brit-accented aplomb by Josephine Bailey.
HEARTSICK by Chelsea Cain
Law & Order's
Carolyn McCormick does a mean female-serial-killer voice, bringing Cain's haunting horror story to life.
• French psychoanalyst Pierre Bayard's tongue-in-cheek guide could make book club meetings a whole lot easier. But when it comes to faking it, some stars are already pros:
TIM GUNN Have I ever pretended I've read a book? Oh, lots. James Joyce's
Ulysses
? There were a number of books in college where I thought, I can't really read this.
BRITTANY SNOW For a long time everyone was like, "The Da Vinci Code!" and I was like, "I know, isn't it crazy?" But I hadn't read it. I'm admitting to everyone right now: I never did.
HAYDEN PANETTIERE
In school I used to do it all the time. I'd read the first 10 pages, get bored, then skip whole chunks. I would tell my mom I read it. I don't think I read a full book until 7th grade.
CORBIN BLEU I said I read
The Count of Monte Cristo
, but I rented the movie. It went great—I got an A. But that's a terrible message to put out to kids.... Don't do it! You will fail!
• Two new books by veteran photojournalists showcase powerful players in their prime.
SCHAPRIO'S HEROES by Steve Schapiro
The man who shot the very first PEOPLE cover (Mia Farrow in '74) chose 10 of his favorite icons for this look back.
KNOCKOUT: THE ART OF BOXING by Ken Regan
A lifelong boxing fan, Regan developed close friendships with many of the fighters whose careers he chronicled.
THE DARKEST EVENING OF THE YEAR
Advertisement
Today's Photos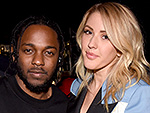 Treat Yourself! 4 Preview Issues
The most buzzed about stars this minute!