People Top 5
LAST UPDATE: Tuesday February 10, 2015 01:10PM EST
PEOPLE Top 5 are the most-viewed stories on the site over the past three days, updated every 60 minutes
Picks and Pans Main: TV
Sneak Preview! Celebs Dish with ... Barbara Walters
SUNDAY, DEC. 2
DESPERATE HOUSEWIVES
9 P.M. | ABC
A tornado rips down Wisteria Lane, wrecking lives, houses and tidy lawns. On the plus side, this might be the only way to rid the street of the gay neighbors' awful fountain.
MONDAY, DEC. 3
THE CLOSER
8 P.M. | TNT
In a new two-hour case, persnickety yet charming Brenda Johnson (Kyra Sedgwick) pursues an important witness all the way back to her hometown, Atlanta, at Christmas.
TUESDAY, DEC. 4
RUDOLPH THE RED-NOSED REINDEER
8 P.M. | CBS
More than 40 years old and still one of the best holiday specials. I mean, who doesn't love Hermey, the elf who wants to be a dentist?
THE VICTORIA'S SECRET FASHION SHOW
10 P.M. | CBS
Gorgeous models—and the Spice Girls performing! Hey, knock it off with the "Old Spice" jokes.
FRIDAY, DEC. 7
MONK
9 P.M. | USA
Monk shoots a man in a Santa Claus getup, although a larger crime caper is threatening to come down the chimney at any minute.
MOVIES ROCK
9 P.M. | CBS
Queen Latifah
, Jennifer Hudson, Tony Bennett and LeAnn Rimes perform in a two-hour special that salutes music on the big screen.
SATURDAY, DEC. 8
THE NOTE
9 P.M. | HALLMARK
Genie Francis, with her sad eyes and smile, is a columnist trying to deliver a dead person's note to its intended recipient.
Sci Fi, Dec. 2, 9 p.m. ET




FANTASY
No, Dorothy, you're not in Kansas anymore. You're on cable. Now try and escape! A joyless, visually oppressive landscape of castles, prisons, armies and monsters, this six-hour, three-part production owes as much to the films of
The Lord of the Rings
,
A.I.
and
Dune
as L. Frank Baum's classic. An adult Dorothy (Zooey Deschanel, looking stunned and glum) is transported by cyclone to Oz (short for Outer Zone), where she turns out to have ancestral roots: There's an evil, power-possessed sister, Azkadellia (Kathleen Robertson, who slithers off with the movie). The best touch is the flying monkeys that flap to life from her tattoos.
E!, Dec. 9, 10 p.m. ET




NEW SEASON!
REALITY
Here they come again, Hugh Hefner and his nubile lady friends Holly, Bridget and Kendra. The fourth season starts with a preposterously vapid moment as Holly talks about how she needs more desk space. Well, don't we all? But most of the half hour is spangled with patriotism: Bridget's brother, coming home from Iraq, visits the Playboy Mansion, and Hugh and the girls plan a big Fourth of July party with custom-built water slides. The girls are at least disarmingly upbeat, hopping around with a kittenish, giggly innocence—the show offers us an enormous house of eye candy, and behind the doors you discover these three
Pamela Anderson
s made of spun sugar. Mr. Hefner is the one at a disadvantage: Any old man surrounded by a trio of young women is bound to suggest King Lear.
HBO, Dec. 2, 8 p.m. ET




DOCUMENTARY
Spitting out put-downs, comedian Don Rickles looks like a bilious frog. Offstage, though, he seems to be a better-adjusted human being than, say, the late Rodney Dangerfield. This documentary, which includes interviews with cutting-edge clowns like Chris Rock and Sarah Silverman, is the last thing you'd expect: warm. Just a little.
CBS, Dec. 2, 9 p.m. ET




DRAMA
A troubled foster child (Jodelle Ferland), reeling from her last disastrous family, is placed with an artist who initially seems endearingly absentminded but turns out to be drifting into Alzheimer's. How's that for holiday cheer? Sissy Spacek makes the thing work: Her delicacy brings out the tragedy of this sweet woman's illness.
• The
Alias
alum, 26, joined
Heroes
this season as a medieval Japanese warrior. Then he morphed into a modern mystery dude named Adam Monroe. Huh?
DID YOU LEARN JAPANESE? I didn't know any Japanese. What Oregon-born white boy does? I've been learning it phonetically.
HOW ABOUT THAT COOL SAMURAI FIGHTING? I trained for about a month and a half, two hours a day, three days a week, all for like a five-second sword sequence. [The armor] took about a half hour to put on and was about 50 lbs. of my own personal hell. But when we started shooting the Adam stuff, I kind of missed it.
SO JUST WHO ARE YOU? Yeah, the plot has been confusing, but I learned to deal with that when I was on
Alias
. Given my American accent, fans have a feeling they know me, but it's more like I went to high school with them. And then I'll get drunk and talk [with an English accent] and they're like, "Oh yeah, that guy from
Heroes
!"
Katherine Heigl
,
Justin Timberlake
and the Beckhams made the cut for Barbara Walters' 10 Most Fascinating People of 2007 (ABC, Dec. 6, 10 p.m.). Walters gives PEOPLE an exclusive preview:
VICTORIA BECKHAM She tells Walters the Spice Girls reunion tour is definitely their last hurrah—they won't make another album. Walters interviewed Posh with husband David: "They held hands," she says.
KATHERINE HEIGL
The
Grey's Anatomy
star talks about losing her brother in a car accident when she was 7. "She said it's hard for her because so many of her scenes remind her of his death," Walters says.
JUSTIN TIMBERLAKE
He says girlfriend
Jessica Biel
is "wonderful [and] he's going to work on it lasting," says Walters. "He's had a terrific year: movies, a hit album, a sold-out tour and the
Saturday Night Live
skit with Andy Samberg—packaging their package!"
What's On This Week
Advertisement
Today's Photos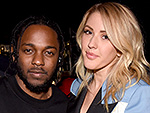 Treat Yourself! 4 Preview Issues
The most buzzed about stars this minute!