People Top 5
LAST UPDATE: Tuesday February 10, 2015 01:10PM EST
PEOPLE Top 5 are the most-viewed stories on the site over the past three days, updated every 60 minutes
Picks and Pans: Books
Buzz Book
Life Class
by Pat Barker |




CRITIC'S CHOICE
REVIEWED BY DANIELLE TRUSSONI
NOVEL
Booker Prize winner Barker's 11th book is a chilling examination of war and the indelible marks it leaves upon the young. Life Class follows a group of art students studying under the influential Henry Tonks at the Slade School of Fine Art in London on the eve of the First World War. While love, feminism and artistic rivalry absorb the majority of these characters' time, it soon becomes apparent that war will forever change their perception of life, art and themselves. The innocence with which they approach the impending hostilities is heartbreaking, and Barker's writing is beautiful and evocative, presenting a meticulously researched coming-of-age story that transcends the individual and gestures to the fate of a generation. A highly entertaining and engrossing work of historical fiction, the book has much to offer contemporary readers, reminding us that it is "the hardest thing in the world to go on being aware of somebody else's pain."
by Meg Rosoff |




REVIEWED BY SUE CORBETT
NOVEL
It's 1962, and the 16-year-old narrator of Rosoff's third novel is on his third boarding school in as many years, his last strike a crumbling outpost on the North Sea. His roommates are miscreants, the faculty a crew of grown-up losers. The unnamed hero neither fits in nor wants to. Running along the windswept coast during P.E., he spies the impossibly beautiful Finn, an orphan who has escaped official notice and lives alone on the peninsula. Intense envy at this existence away from "the endless stream of oppressors who populate every minute of every normal life" leads to obsessive infatuation and regular, unsanctioned visits. The narrator repeatedly puts himself at risk of expulsion, even drowning, since Finn's island hut is accessible by foot only during low tide. A friendship blossoms against an ever-darkening sky, but even readers attuned to the mounting dread may be caught off-guard by the denouement. This is a richly patterned work about secrets, what the tide hides and reveals and how an innocent crush can utterly change everything.
by John Grisham |




REVIEWED BY BOB MEADOWS
THRILLER
Grisham begins his 16th legal thriller in familiar territory: A small-town Mississippi jury renders a $41 million verdict against a chemical company. Desperate to hold Krane Chemical together—and to hold his own place in the rarefied social circle he occupies—the company's billionaire owner, Carl Trudeau, vows the townsfolk will get "not one dime." The lengths he goes to—including buying a judge and bankrupting the lawyers who oppose him—drive this intricately detailed, involving story. And the ending may surprise you.
by Kate Maloy |




REVIEWED BY MICHELLE GREEN
NOVEL
In his will, physician Charles Lucas predicts that, although widowhood will bring pain to his wife, Sarah, she is a "gifted alchemist. She will turn her grief into new forms of grace and courage." And so she does; with head-spinning dispatch, Sarah, 75, plunges into meditation, learns to let the laundry pile up and fills her rambling Vermont home with stragglers who need grandmothering. Along the way, she faces her mistakes as a parent and even kindles a modest romance. The appeal of Maloy's debut—which has the fast-forward quality of a fairy tale—is not in its subtlety but in its conviction. Whip through Every Last Cuckoo and you may feel like practicing alchemy too.
When the American Library Association chooses the year's top children's books, kid appeal "is just a tiny part" of the judging criteria, says a spokesperson. Our take on the just-announced crop:
PRINTZ AWARD THE WHITE DARKNESS by Geraldine McCaughrean
In this YA novel, a teen girl's dream—a trip to Antarctica—turns into an icy nightmare. Informative and completely gripping.
CALDECOTT MEDAL THE INVENTION OF HUGO CABRET by Brian Selznick
The lives of a mechanically minded orphan and a pioneer of French cinema intersect—with pictures. A fast-paced treat for tweens.
NEWBERY MEDAL GOOD MASTERS! SWEET LADIES! by Laura Amy Schlitz
Verse and prose monologues about the often brutish lives of children in the middle ages. Beautifully done, but teachers may like it more than kids.
In her new book, actor and RESOLVE spokeswoman Cindy Margolis shares tips on handling infertility:
REMEMBER YOU'RE NOT ALONE Even if it seems like everyone in the world is pregnant but you. Millions of people a year go through fertility treatments.
IF YOU WANT A BABY, THERE ARE WAYS TO MAKE IT HAPPEN You have options: fertility treatments, surrogacy, adoption.
BANISH THE SHAME Celebs who've had fertility help ask me, "Why are you talking about this?" I say, "Because you're not!" I want it out of the closet.
Advertisement
Today's Photos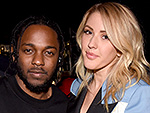 Treat Yourself! 4 Preview Issues
The most buzzed about stars this minute!