People Top 5
LAST UPDATE: Tuesday February 10, 2015 01:10PM EST
PEOPLE Top 5 are the most-viewed stories on the site over the past three days, updated every 60 minutes
Picks and Pans: Books
From Our Contributors
by Robert Rummel-Hudson |




REVIEWED BY VICK BOUGHTON
MEMOIR
"Special needs parents are fools, every one of us," writes Rummel-Hudson. "We tilt at windmills and charge into battle with the monster, rubber swords drawn." The monster here is a rare brain malformation, polymicrogyria, which makes his daughter Schuyler, now 8, unable to speak. Based on his blog, Rummel-Hudson's memoir offers a moving account of his and wife Julie's unrelenting efforts to give their buoyant little girl a way to communicate. Nothing comes easily. While she's a toddler, Schuyler's condition, which also accounts for some motor delays, is misdiagnosed as a type of autism. Later, her parents butt heads with ill-informed educators. Meanwhile, a lack of funds for top-notch care and sophisticated communication tools is a constant worry. But today, thanks to aggressive intervention and Schuyler's own determination, she attends a Plano, Texas, elementary school, where she relies on what's known as an Alternative and Assistive Communication device. By punching onscreen keys, Schuyler can form sentences that are translated into an age-appropriate electronic voice. To her family's delight, she has plenty to say.
by Mark Harris |




REVIEWED BY JONATHAN DURBIN
NON-FICTION
ENTERTAINMENT WEEKLY writer Harris crafts a fascinating tale in this history of the '67 Oscars race. Delving into that year's Best Picture nominees—
The Graduate
,
Bonnie and Clyde
,
In the Heat of the Night
,
Guess Who's Coming to Dinner
and
Doctor Doolittle
—he profiles the power players behind them, like Warren Beatty and Katharine Hepburn. The films illustrate America on the verge of a sea of change: Everything from outdated racial stereotypes to Hollywood's stultifying Production Code fell by the wayside in their making. Harris's account is entertaining and remarkably tense, even from this side of the '60s.
by Charles Bock |




CRITIC'S CHOICE
REVIEWED BY JOANNA POWELL
NOVEL
This edgy first novel is producing big buzz—and for good reason. Bock, the son of Las Vegas pawnbrokers, writes gorgeously about the odd lowlifes who populate his city's seedy underbelly. But at its core, his tale concerns runaways like Newell, 12, who mysteriously disappears during a night out with an older, unstable friend. Bock's debut is a disturbing, unforgettable portrait of the doomed "beautiful children" of the street.
'Schuyler wasn't like most little girls ... She couldn't articulate a single word'
NEW IN PAPERBACK
THE POST-BIRTHDAY WORLD by Lionel Shriver
Shriver imagines alternate lives with two very different men for her wandering-eyed heroine.
THE WILD TREES by Richard Preston
Like climbing? Preston's book about adventurers who scale California's immense redwoods will make you feel bush league.
NINETEEN MINUTES by Jodi Picoult
Picoult's gripping 14th novel illuminates both the victims and the shooter in a Columbine-like massacre.
In his new book
Colin Cowie Chic
, the Hollywood party planner (J.Lo!
Brooke Shields
!) proves he knows more than how to throw a fabulous fete. Our favorite tips:
1 GET REST ON THE ROAD Pack good cotton T-shirts. If the hotel linens are stiff, you can always place a T-shirt over the pillowcase to sleep better.
2 EXPECT GUESTS Keep frozen puff pastry sausage rolls or samosas in the freezer for last-minute cocktails.
3 STOCKPILE PRESENTS My gift closet is filled with wrapped candles and champagne, so I never have to run out the door empty-handed.
4 BANISH HANGOVERS Chop 3/4 cup each of zucchini, celery, green beans and parsley. Steam over hot distilled water, then puree with some of the water. Drink up!
5 USE THE GOOD CHINA In '94 an earthquake broke pieces I had collected—and hardly ever used. Now I use my favorite things every day.
"When I first read these monologues," writes Eve Ensler in the new, 10th anniversary edition of her groundbreaking play, "my most pressing concern was being able to get the [V-] word out of my terrified mouth." She and dozens of actresses have said it plenty since then, and V-Day, which Ensler founded to help end violence against women, has raised nearly $50 million. A Feb. 14 performance of the play in New York City (below) kicked off a series of anniversary celebrations.
THE ART OF FRENCH KISSING PEOPLE contributor Kristin Harmel conjures up a publicist whose love life blossoms in Paris.
WHEN YOU WISH A teen pop star goes from working red carpets to waitressing in Harmel's first novel for young adults.
SCHUYLER'S MONSTER
Advertisement
Today's Photos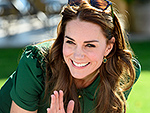 Treat Yourself! 4 Preview Issues
The most buzzed about stars this minute!