People Top 5
LAST UPDATE: Tuesday February 10, 2015 01:10PM EST
PEOPLE Top 5 are the most-viewed stories on the site over the past three days, updated every 60 minutes
Picks and Pans: Books
American Photobooth
by James McBride |




CRITIC'S CHOICE
REVIEWED BY LISA INGRASSIA
NOVEL
Inspired by the life of abolitionist Harriet Tubman, McBride's hypnotizing latest stars Liz Spocott, a runaway slave slowed by a gunshot wound as she runs through the swamps of post-Secession Chesapeake Bay. After being captured by a ruthless slave owner and shackled along with 13 others, Spocott has a hallucinatory dream about the future. Propelled by her dream—and by "The Code," a set of cryptic instructions for finding freedom that an old woman shares with her—she not only escapes but brings her new companions with her on a dramatic journey. One lyrical sentence somersaults into another as children are kidnapped for barter and slaves along with masters explore their capacities for both honor and betrayal. McBride keeps the suspense high as he raises troubling questions about slavery's legacy, the price of freedom and what it means to be human.
by Lauren Groff |




REVIEWED BY SUE CORBETT
NOVEL
In this absorbing first novel, archaeology student Wilhelmina Upton arrives home in Templeton, N.Y., after a disastrous affair with her professor. On the same day, the body of a 50-ft. creature bobs to the surface of her town's lake—but it isn't this mystery that consumes Willie's attention as she contemplates her future; it's the fact that her mother has just told her the father Willie never knew is in fact a local she has known all her life. Bizarrely, her mom won't name him but offers a clue: He descends from Templeton's founder. So begins the archaeologist's real dig, as Willie sifts through decaying historical documents searching for her parentage. The town's fabled history unspools through the voices of the dead, who relate monstrous stories of betrayal, arson and murder. Groff's narrative is overstuffed, but it's all interesting and ends happily. Except, of course, for the monster.
by Richard Zoglin |




REVIEWED BY KYLE SMITH
NONFICTION
Between Lenny Bruce and Jerry Seinfeld came the golden age of '70s stand-up, when Richard Pryor, Steve Martin and Robin Williams kicked new life into a tired art form. TIME writer Zoglin scores with knockout anecdotes about the drugs, the sex, the strange trivia (Billy Crystal was booted off
SNL
's debut when time ran short). He also examines how stand-up evolved from tame one-liners to hard truths—then back to cracks about cereal. A first-rate show biz tell-all.
by Amanda Goldberg and Ruthanna Khalighi Hopper




REVIEWED BY LISA KAY GREISSINGER
NOVEL
Witty and revealing, this first novel by L.A. insiders Ruthanna Khalighi Hopper (Dennis's daughter) and Amanda Goldberg (whose father is producer Leonard Goldberg) is a walk-up to that blessed event: the Oscars. Narrated by Lola Santisi, a daughter of Hollywood royalty (Dad hopes to snag his second directing Oscar), the book chronicles the week leading up to the little gold man. After a disastrous turn in one of her father's films, Lola has given up acting to help a designer pal get one of his dresses on the red carpet. Her attempts at wooing celebs are a riot, and it's fun trying to sort fact from fiction. But it's the soirées and social maneuvering that are the true stars: the swag suites, the GM Ten fashion show, Barry Diller and Diane von Furstenberg's pre-Oscar lunch—all are pitch-perfect. You'll feel like you were there—and be glad you weren't.
by Kim Sunée |




REVIEWED BY THAILAN PHAM
MEMOIR
A satisfying blend of travelog and cookbook, Sunée's debut chronicles her wanderings as a twentysomething in the '90s. Abandoned in a Korean market at 3, then adopted by a well-meaning but distant New Orleans couple, she grows up longing for a sense of home, which she tries to create with the men she meets in travels through France, Sweden, French Guiana. Now a food editor at Cottage Living, Sunée bookmarks her life with recipes—kimchi, la daube provençale. Her introspective prose conveys the uneasy limbo of a journey that is arduous and ongoing—but always delicious.
'We used a lot of our experiences growing up in Hollywood as inspiration,' says Goldberg, 'but it's fiction'
THE COLOR OF WATER, McBride's bestselling 1996 memoir about his biracial family, is now a staple on high school reading lists.
FOR VALENTINE'S DAY: TALES FROM THE TRENCHES
THE LAST SINGLE WOMAN IN AMERICA by Cindy Guidry
Quirkily funny essays on the pleasures and perils of looking for love.
HOW NOT TO DATE by Judy McGuire
A collection of real-life disaster date stories—and handy tips on steering clear yourself.
THINGS I'VE LEARNED FROM WOMEN WHO'VE DUMPED ME Edited by Ben Karlin
Stephen Colbert, Andy Richter and others share their hard-earned wisdom.
"I have never met anyone," says author and photographer Näkki Goranin, "who didn't have some fond memory of moments spent in that little house." Goranin scoured garage sales, flea markets and the Internet for the distinctive black-and-white strip photos that fill her charming new book. She made some surprising finds.
Free at last, free at last
Advertisement
Today's Photos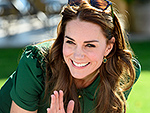 Treat Yourself! 4 Preview Issues
The most buzzed about stars this minute!