People Top 5
LAST UPDATE: Tuesday February 10, 2015 01:10PM EST
PEOPLE Top 5 are the most-viewed stories on the site over the past three days, updated every 60 minutes
Picks and Pans: Movies
Also Playing
Matthew McConaughey
,
Kate Hudson
, Donald Sutherland
PG-13 |




ADVENTURE-COMEDY
The costume budget for this painfully labored action-romance must have been tiny. It sure didn't go into providing shirts for McConaughey, who cheerfully makes a bare-chested, muscled pec-tacle of himself so often here that one begins to suspect it's in his contract: three scenes sans shirt for every one in which he is clad.
The mind easily wanders off to such speculation while viewing
Fool's Gold
because the film is so pointless and perfunctory. McConaughey and Hudson (reteaming after the slightly better
How to Lose a Guy in 10 Days
) are a bickering, just-divorced duo who reunite to find buried treasure. The plot is endlessly and unnecessarily complicated, the dialogue witless. The two leads get credit for tans and effort but should try hunting for a better script next time.
Colin Farrell
Brendan Gleeson, Ralph Fiennes R |




DRAMA
After a killing goes wrong in London, two Irish hit men are ordered to lie low in Bruges, a scenic Belgian city. The older (Gleeson) of the two enjoys the enforced downtime, happily playing tourist, while the younger (Farrell) chafes at being stuck in Hicksville.
In Bruges
, an impressive first feature from raffish Irish playwright-turned-writer-director Martin McDonagh (whose 2004 debut short,
Six Shooter
, won an Oscar), wants to show that hit men have feelings too. By turns mordantly funny, woozily surrealistic (a dwarf figures into the plot), bloody and even touching, the drama lets Farrell show again that he has range and skills Hollywood hasn't begun to tap. Meanwhile, Gleeson reminds us that the best acting always looks like no acting at all.
Martin Lawrence, Cedric the Entertainer, Joy Bryant, Nicole Ari Parker | PG-13 |




COMEDY
When I squabbled with siblings as a kid, my mother would tell us, "You're going to be family for the rest of your life, so you had better figure out how to get along." It's a lesson Roscoe Jenkins (Lawrence), a popular TV talk show host, spends this broad comedy learning. After heading home from L.A. to rural Georgia with his young son and pushy fiancée (Bryant) for his parents' 50th wedding anniversary, he puts on airs and nurses old grudges against siblings and cousins (Mo'nique, Michael Clarke Duncan, Mike Epps and Cedric) before realizing that family values trump Hollywood values every time. The jokes are unsubtle (a skunk lets loose), slapsticky (Roscoe slips, trips and is punched) and frequently raunchy, but the movie's message—"Family is a 24/7 reality check," as Roscoe puts it—is one to embrace.
Why bother with
Fool's Gold
? Cozy up to these 24-karat films instead:
THE AFRICAN QUEEN (1951) Unlikely middle-aged twosome Humphrey Bogart and Katharine Hepburn boat through leech-infested waters in World War I era Africa.
ROMANCING THE STONE (1984) Michael Douglas swashes until Kathleen Turner buckles in a Colombian-set adventure.
MR. & MRS. SMITH (2005) Equally gorgeous
Brad Pitt
and
Angelina Jolie
are married assassins hired to kill each other.
The
Weeds
star, 43, taps her maternal instincts in
The Spiderwick Chronicles
.
SPIDERWICK IS BASED ON A POPULAR KIDS' BOOK. WHAT DOES YOUR SON WILLIAM, 4, LIKE TO READ? All the Henry and Mudge books and
Mr. Putter & Tabby
. I feel like I spend half my money on children's books. We have hundreds!
YOU ADOPTED DAUGHTER ASH LAST YEAR. IS HAVING TWO KIDS DRASTICALLY DIFFERENT? Oh yeah. It's just more of everything: more love, more work, more exhaustion, more excitement.
HOW DO YOU JUGGLE WORK AND MOTHERHOOD? I don't do a lot of stuff for myself so I can spend as much time with them as possible. Maybe when they're 15 I'll get to go out again!
The actor, 31, plays a father recounting his romantic ups and downs to daughter Abigail Breslin in the comedy
Definitely, Maybe
.
YOUR COSTARS INCLUDE ISLA FISHER, RACHEL WEISZ AND ELIZABETH BANKS. HOW DID YOU HANDLE ALL THAT ESTROGEN ON-SET? I was just about the luckiest person on earth. Early on, they promised that each day while filming we would take a siesta and have a pillow fight, but that sadly never happened.
YOU'RE A DAD IN THE FILM. DID THE ROLE SPARK ANY REAL-LIFE LONGING FOR KIDS? It's an incredible experience to be a father, and an outright terrifying one. I can't say the role really stirred that much. When you're a pretend dad and you have a pretend kid, you can turn them right off and at the end of the day you hand them over to their real parents. And I was working with one who was probably more mature than me!
THE MOVIE OPENS ON VALENTINE'S DAY. DO YOU HAVE PLANS THAT NIGHT? The perfect Valentine's Day for me is spending it with the one you love [he has been dating
Scarlett Johansson
]. I'm definitely a romantic person. But I do not see my movies. Whatever that gene is, I don't have it.
CRITIC'S CHOICE
VINCE VAUGHN'S WILD WEST COMEDY SHOW: 30 DAYS AND 30 NIGHTS—HOLLYWOOD TO THE HEARTLAND Movie star Vince Vaughn climbed aboard a bus in 2005 with four of his favorite, unheralded stand-up comics (Ahmed Ahmed, John Caparulo, Bret Ernst and Sebastian Maniscalco), plus guest stars, for a 30-day tour of one-night gigs. This documentary exhaustively tracks the tour but provides little insight into Vaughn himself or what he believes the tour accomplished. (R)




THE BAND'S VISIT This delightful gem of an Israeli comedy tells how an Egyptian policemen's musical band, after finding itself stuck in a backwater Israeli town overnight, is befriended by the locals. The film is soulful, wise and warmly funny and boasts a terrific Israeli and Palestinian cast. A Bronx cheer to the Oscar bureaucrats who misguid-edly ruled Band's Visit ineligible for award consideration in the foreign-language category because too much of its dialogue is in English. (PG-13)




Advertisement
Today's Photos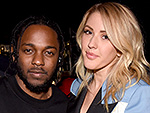 Treat Yourself! 4 Preview Issues
The most buzzed about stars this minute!