People Top 5
LAST UPDATE: Tuesday February 10, 2015 01:10PM EST
PEOPLE Top 5 are the most-viewed stories on the site over the past three days, updated every 60 minutes
Murdered for Being Gay?
Larry King, 15, Withstood Taunting and Bullying After Coming Out to His Schoolmates. Then One Fellow Student Allegedly Killed Him in Cold Blood
But in spite of the tensions, no one foresaw the tragedy that would unfold next—and which would be felt in schools across the nation. On the morning of Feb. 12, King was in the school's computer lab during first period, busily typing away. About 15 minutes into the class, another eighth grader, Brandon McInerney, 14, walked up behind King and, in full view of other students, pulled a handgun from his waistband and, according to police, shot him twice in the head. He dropped the gun, which sources say he had gotten from his father's firearms collection. Police soon found him several blocks away. "Everyone is just in shock," says one student. "Everybody knew Larry and nearly everyone liked him. Most people didn't care that he was gay."
What triggered the attack is unclear. Several students told PEOPLE they had heard that King had asked McInerney to be his Valentine. According to those students, a furious McInerney had vowed to "shank" King. "He told everyone he was going to do it that next Monday [before Valentine's Day], but he never did," says one student. Some students described an incident in which McInerney, who will be tried as an adult for murder and a hate crime, screamed at King and called him names the day before the attack.
What is clear is that King's own life was in turmoil. According to family friend Phillip Cohen, two months before King began showing up at school in makeup and women's attire, his parents, who were fine with his being gay, arranged for him to live temporarily in a nearby foster home. Cohen says the move had nothing to do with King's sexuality, but rather was an effort to curb his sometimes erratic behavior—he would, for instance, get up in the middle of the night, cook a meal and throw it out. "They were trying to scare him straight," says Cohen. School officials have declined to discuss what—if anything—they knew about the bullying, or what was done to stop it.
For the past year and a half King, who was a solid student, had been attending a weekly support group for gay teens at the nearby headquarters of the Ventura County Rainbow Alliance. "He was a real good kid," says the group's director, Jay Smith. The Reverend Dan Birchfield, who delivered a moving eulogy to King at the Westminster Presbyterian Church, says the teen enjoyed fishing, insect collecting, singing and gardening. As a measure of King's generous spirit, Birchfield points to his reaction when he learned that some U.S. soldiers in Afghanistan had not received gifts for Christmas. "For the past couple of years he and his mother crocheted hundreds of scarves for the soldiers," says Birchfield. "He really had this heart of compassion and was always looking to help others."
His death has certainly touched many people. More than 800 mourners came to his memorial service, and there have been scores of vigils around the country. "The outpouring of support has been amazing," says Smith. "Most kids don't see this as a gay-lesbian issue. They see it as having to do with being different. It strikes a chord in all of them, because what kid doesn't feel different?"
Contributors:
Johnny Dodd/Oxnard,
Michelle York/New York.
For the past year and a half Larry King had made no secret to classmates that he was gay. But two months ago the 15-year-old eighth grader at E.O. Green Junior High School in Oxnard, Calif., pushed the envelope a little further. "He started coming to school in high heels, mascara, eyeliner and pink fingernails," says Estevan Gutirrez, 12. "The kids used to laugh at him, but he handled it okay. He used to say, 'I am what I am, and you can't take that away from me.'" Even so, King endured repeated taunting and bullying, which in one case prompted him to chase down a student who had snapped his picture with a cell phone camera and smash the phone.
Advertisement
Today's Photos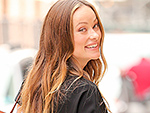 Treat Yourself! 4 Preview Issues
The most buzzed about stars this minute!