People Top 5
LAST UPDATE: Tuesday February 10, 2015 01:10PM EST
PEOPLE Top 5 are the most-viewed stories on the site over the past three days, updated every 60 minutes
Fighting Together
Facing the Battle of His Life Against Pancreatic Cancer, Patrick Swayze Leans on His 'Pillar of Strength': Lisa, His Wife of 32 Years
Swayze, 55, knows he won't face that battle alone: His wife of 32 years, Lisa, 51, will be by his side. "She really has been a rock," says her sister-in-law Dr. Maria Scouros, a Houston oncologist who is married to Lisa's brother Edmond. "She's there to support him through all of this." Whether keeping track of her husband's medications, pureéing special high-fat meals for him or flying him to his chemotherapy treatments at Stanford University Medical Center in Stanford, Calif.—like Swayze, she is a licensed pilot—Lisa, says Don, 49, "is a pillar of strength."
Her husband has never needed that strength more. Currently undergoing a four-week cycle of chemotherapy—coupled with the experimental drug Vatalanib to cut off the tumor's blood supply in hopes of shrinking it—Swayze is squaring off against a vicious cancer that claims 75 percent of patients within the first year of diagnosis (see box). Despite the grim statistics, Swayze "has a very limited amount of disease and he appears to be responding well to treatment thus far," Dr. George Fisher, his oncologist, said in a March 5 statement. The doctor also told PEOPLE, "We do have our successes with pancreatic cancer, and I think that each patient has the right to be hopeful and optimistic. But the sad truth is that there aren't as many [positive outcomes] as we would like."
For now, Swayze—a Houston-born dancer turned actor who charmed a generation of moviegoers in the iconic romances
Dirty Dancing
(1987) and
Ghost
(1990)—remains resolutely optimistic. "He's a Texan—very strong and very determined," says actress Natasha Richardson, a friend (along with her husband, Liam Neeson) who costarred with him in 2002's
Waking Up in Reno
. "And he has a wife who adores him at his side. Theirs is a great, enduring love. It's inspiring to all of us." Adds
Tom Cruise
, who became friends with Swayze while filming 1983's
The Outsiders
: "I've always known Patrick to be a good man, a fighter. We are all pulling for him and praying for a quick recovery."
Still, Swayze's struggle was made more difficult when word of his diagnosis appeared in tabloids along with headlines claiming he had five weeks to live. "For him to read that, it's so hurtful," says Don. "How can you say five weeks, five days or five months with cancer? He didn't deserve that." As for reports that Swayze is a three-pack-a-day smoker, "he's been a smoker on and off for years," says Don. "He never smoked three packs a day."
Nor has the actor, as the tabloids have reported, lost his signature wavy hair or any serious amount of weight. "He's doing amazing," says Don. During his chemo treatments, "he spends the time coaching the doctors on how they ain't seen nothing yet," adds Don, "and saying, 'You just wait! I'm going to be the guy that five years from now we're all going to be talking about this day....' And we realize he's had the chemo running for the last 10 minutes. He's oblivious."
In fact, the former ballet dancer—and PEOPLE's Sexiest Man Alive in 1991, whom
Dirty Dancing
choreographer Kenny Ortega describes as "a strong guy who knows where to pull from; he has a deep, deep well"—had been feeling good in the months leading up to his diagnosis. Working together on the upcoming film Powder Blue late last year, "he was healthy, tan. He was playing an ex rock-and-roll star and had this long-haired wig," says Don, an actor. "He was better than ever! You couldn't tell a thing."
Swayze—who maintained his famous physique through his love of dancing and horseback riding—told PEOPLE last year, "I have never given myself an opportunity to get out of shape." Still, recently he had noticed a slight weight loss and some minor jaundice but wasn't too concerned. "It's probably just a guy thing—you know, we shake it off; we're not so smart about being sensitive to these changes," says Don. "It was almost like, 'Hey, it's time to get a checkup anyway; this would be a good time.' So [the diagnosis] came out of left field because it seemed like he would know if there was something really drastic."
In the immediate wake of the diagnosis, "obviously it was a pretty tough scenario," says Scouros. "Both he and Lisa needed a little time together to just sit back and deal with this new reality in their lives. But he's moving forward. Both of them are very focused on doing what they have to do, following through with his medical team's recommendations so he can have a good outcome." To that end, "we got him a juicer and Lisa's getting creative with meals with high fat content because they tell us with this disease that the weight loss is your enemy," says Don. "I'm buying him gourmet chicken pot pies and we're putting them in the blender. He kept his weight up and now he's back on solid foods." Even in his low moments, says Don, his humor remains intact: "He said, 'Hey, little brother—this is almost enough to make a cowboy depressed.' He's the kind of guy who could be on the red carpet one night and the next day he's over with his pickup helping you move. He's just a good guy."
It's an appeal that Swayze has been blessed with since he first began performing as a child at his choreographer mom Patsy's ballet school. (His father, Jesse, was once a champion rodeo cowboy; he died of a heart attack in 1982.) It was at his mom's studio that he first met fellow dance student Lisa Niemi; she was 15, he was 19. "I knew she was the smartest chick I'd ever met in my life," he told PEOPLE last year upon the 20th anniversary of
Dirty Dancing
, which turned him into a superstar and sealed his status as an enduring '80s heartthrob. Before Lisa, "I had been meeting girls with names like Mimi and Angel. And for a long time I didn't feel like I deserved her." Those feelings helped Swayze pen his hit ballad "She's Like the Wind" for the
Dirty Dancing
soundtrack. Writing that song, "I just felt at that time that I'm very, very lucky to have a woman who thinks I hung the moon," he recalled, "when I know I didn't."
In the years since, the couple—who wed in 1975 and settled in 1985 on a five-acre homestead tucked up against the Angeles National Forest—have built a rich, adventure-filled life together that encompasses their many shared passions. "They do everything together," says Don. "They copilot their plane. They ran a construction business together. They raise horses together." And of course, they continue to nurture their mutual first love, dancing. Recalls Neeson, who met Swayze when they appeared together in 1989's
Next of Kin
: "A few times he and Lisa would be chatting about his early Broadway days when he was a dancer, and he'd suddenly start dancing—it was just like a piece of poetry. They'd just get up, and the two of them would dance. It was very beautiful, very moving." The secret to their thriving relationship—in Hollywood, no less—is "we're a team," Swayze said last year. "A relationship survives because of keeping the friendship alive and learning how to fall in love over and over again and never taking the other person for granted and seeing things in a new light with new eyes. We're big believers in, arguments are okay as long as it's not about your ego, but it's about a mutual goal—trying to create something special."
Still, the pair have weathered their share of challenges prior to Swayze's diagnosis: In 1994 his younger sister Vicky died at age 45 after a long battle with depression. (He also has a brother Sean, 45, and sister Bambi, 42.) And he has talked openly about battling a drinking problem and undergoing rehab. "I played with trying to deal with fame and got stupid and drank too much at one point," he told PEOPLE. "You have to understand ... I've had rodeo and horses and cattle all my life, but I've also had theater and success and ambition in my life. So trying to find that blend between what it is to be a human being and what it is to live through fame, for a while, was hard to figure out."
Having found his footing, Swayze had been alternating between stage and screen roles and in December filmed
The Beast
, a pilot for the A&E cable network in which he plays an FBI agent. (The network released a statement saying the show remained under consideration for the fall schedule. His rep denies reports that he passed on the upcoming comedy
Fired Up
because of his illness.)
Although he and Lisa never had children—she had a miscarriage in 1990 and he told PEOPLE last year, "we just missed our window; we got so focused on our world and our careers that we missed the boat"—the couple dote on their menagerie of dogs, prized Arabian horses and rodeo cattle. "Like any great marriage, they seem to move together as one person," says Kelly Lynch, Swayze's costar in the 1989 cult classic
Road House
. "They're like a single organism. She is a strong, strong woman—very funny, very kind, very smart. They love each other and it's apparent. The partnership is for life."
Now more than ever. "You can see Lisa put her husband before herself and fight back emotion," says Don. "It's very admirable, but you know she's got things going on inside that she's not expressing because she's staying strong and positive for my brother." As Swayze continues to fight with everything he's got against the biggest enemy he's ever known, his most powerful weapon remains, as ever, the love of his life. "He looks into her eyes and he sees nothing except, 'Everything is going to be okay,'" says Don. "No matter what he's going through, it's okay. She's just there."
Contributors:
Reported by Alexis Chiu/Los Angeles,
Oliver Jones/Los Angeles,
Julie Jordan/Los Angeles,
Brenda Rodriguez/Los Angeles,
Kristen Mascia/New York City,
Marisa Wong/New York City.
Advertisement
Today's Photos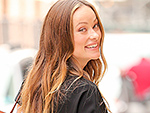 Treat Yourself! 4 Preview Issues
The most buzzed about stars this minute!