People Top 5
LAST UPDATE: Tuesday February 10, 2015 01:10PM EST
PEOPLE Top 5 are the most-viewed stories on the site over the past three days, updated every 60 minutes
Picks and Pans: Music
Mother's Day Music Gift Guide




]
CRITIC'S CHOICE
DANCE-POP
Rocking a blinged-out boxing belt emblazoned with a big M,
Madonna
strikes a prizefighter pose on the cover of her new disc. And Hard Candy—the early frontrunner for party album of the year—shows that, at nearly 50, she's still the undisputed champion of diva pop. But she's not the only heavyweight in the mix:
Justin Timberlake
, Timbaland and Pharrell Williams make for a knockout writing and production team. The three, who combined to give a killer R&B-dance edge to JT's Justified, do the same for Hard Candy, making it a hipper, hotter and more urban version of Confessions on a Dance Floor.
Madonna
proves that even a diva like her can play well with others, sharing the spotlight with the Tims on the Big Event single "4 Minutes." But as demonstrated by the synth-propelled highlight "Give It 2 Me," a classic
Madonna
anthem, she's still at her best when it's all about her.
Robyn | [




]
DANCE-POP
As a teenager in 1997, Robyn scored hits with "Do You Know (What It Takes)" and "Show Me Love." But the Swedish singer, now 28, seemed on her way to being another teen-pop has-been until her electro-pop makeover on Robyn, which has already found success in Europe. She deserves to be shown some love in the U.S. too: Packing plenty of hooks and attitude on songs like "Handle Me" and "Bum Like You," she comes off like a younger, cooler Kylie Minogue.
DOWNLOAD THIS: "With Every Heartbeat," an aching pulsator
For more information on where to find our Download This picks, go to PEOPLE.COM/DOWNLOADTHIS
>• It's rare that
Madonna
shares the mike on her own CD, as she does on Hard Candy's "4 Minutes" and "Beat Goes On" (with
Kanye West
). Here are four other notable pairings: "Love Song" (1989), with Prince (right) "Justify My Love" (1990), with Lenny Kravitz "I'd Rather Be Your Lover" (1994), with Meshell Ndegeocello "Take a Bow" (1994), with Babyface
>STEVE WINWOOD Nine Lives Winwood feels like jamming on his first studio album since 2003. The result? Nine shape-shifting songs that are meant to be played live. Blind Faith cohort Eric Clapton adds some bluesy grit to "Dirty City." [




]
PHIL VASSAR Prayer of a Common Man This country singer displays an Everyman appeal on tunes like the title track and "This Is My Life." But make no mistake: His rich baritone and piano skills should keep him from ever having to punch a clock. [




]
PHANTOM PLANET Raise the Dead The O.C. may be dead; the power-pop band that gave us the show's theme song, "California," isn't. But despite catchy cuts like "Do the Panic," the fun first single, this disc never really comes to life. [




]
LYFE JENNINGS Lyfe Change On his third CD, this R&B singer continues to deliver street-life lessons on cuts like "Never Never Land," about players with a Peter Pan complex, and "It's Real," which, after 2006's cautionary hit "S.E.X.," tackles AIDS. [




]
>GERMANY'S TEEN SENSATIONS
• After conquering Europe, the rockers hit the U.S. May 6 with their English-language debut, Scream. We chatted with Tokio's identical Kaulitz twins: singer Bill and guitarist Tom, both 18.
ON THEIR NAME "We're into big cities," says Tom (second from left), "and Tokyo just sounds extremely cool. Even though we've never been there."
ON BEING TWINS "We think the same things a lot and we even dream the same things," says Tom. "But from the age of 8 or so we went in different [style] directions. I've had dreadlocks for seven years." And Bill (third from left)? "I've dyed my hair since I was 9," he says of his two-tone mane.
ON DATING "Tom and I are totally into the same type of girls," says Bill. "We think the Olsen twins are really cute, so that would really fit well!"
>• Like music, moms come in all styles. From grooving disco to soothing lullabies, these CDs will provide just the right soundtrack for all kinds of mothers.
SARAH McLACHLAN Rarities, B-sides and Other Stuff, Volume 2 In the arms of the angel indeed; $18.98
MELISSA ERRICO Lullabies & Wildflowers Both new moms and their babies can chill out to Errico's sweet sounds; $16.98
The Complete Motown Singles, Volume 9: 1969 A four-CD, 126-song set that will have her reveling in nostalgia; $119.98
MARTINA McBRIDE Live In Concert On this CD/DVD, the country star will get all the moms pumped with her hit "This One's for the Girls"; $24.98
GEORGE MICHAEL Twentyfive Can it really be 25 years? This retrospective shows just how well Georgie's work stands the test of time; $19.99
ASHFORD & SIMPSON The Warner Bros. Years: Hits, Remixes & Rarities This two-disc compilation is downright discolicious; $24.98
Hard Candy | [
Advertisement
Today's Photos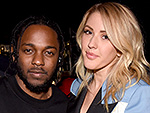 Treat Yourself! 4 Preview Issues
The most buzzed about stars this minute!