People Top 5
LAST UPDATE: Tuesday February 10, 2015 01:10PM EST
PEOPLE Top 5 are the most-viewed stories on the site over the past three days, updated every 60 minutes


And how. At 70, Williams, who joined Hamilton's class at Edison Elementary School in St. Joseph, Mo., in September 2005, is fulfilling a promise he made to his mother, and himself, six decades ago. He is learning to read. Sitting in a circle with 25 six- and seven-year-olds, singing the class good-morning song as he sips his cup of coffee, the world's oldest first grader couldn't be happier. "I lived all my life without knowing words," he says. "But now my life is changing." So too is the school that has supported Williams in pursuing his dream and, in return, has found a source of inspiration. "He is a powerful force in the building," says principal Jennifer Patterson. "I can't imagine life here without him."

For the soft-spoken Williams, it took a giant leap of imagination, and faith, to get to Edison Elementary. Born in 1937 to Samuel and Lilly Williams of Eudora, Ark., the fourth of nine children, Williams was just 8 when he went to work in the fields, helping his sharecropper father pick cotton, corn, potatoes and cabbage until the sun went down. At night the family would huddle with blankets to shield themselves from the wind that whipped through cracks in the walls, papered-over with flour, water and pages of the Montgomery Ward catalogue; there was no reading hour. "We were just too tired to learn anything," Williams recalls.

His mother could read, but his father could not and paid a price for it. "People took advantage of him his whole life," Williams says, recalling how, at the end of every harvest season, landowners would show Samuel "proof" that he owed them money. Williams vowed his life would turn out differently. But even as his twin brother, Jesse, sneaked off to school, Williams stayed in the fields. "Someone had to work so we could eat," he says. "Mama cried that I couldn't go to school. She made me promise that someday I would learn to read."

Married at 18, Williams and his wife would have eight children (they would later separate and Williams would have two more children in another relationship); he couldn't help with much homework, but says he urged his kids to take school seriously. Employed as a metal worker and roofer in his 20s and 30s, he tried going to a reading tutor once, but quit, humiliated, after the guy chewed him out for showing up late. In 1998, alone, broke and in poor health, he spent a few weeks in a St. Louis homeless shelter; his brother Albert, a preacher, took him in and eventually helped him find a basement flat, where he lives today on $825 in monthly Social Security and disability pay. (His relationships with his adult children are mixed; he is close to a few and estranged from several. Admits Williams: "I could have been there more.")

Walking a friend's kids to Edison Elementary one day in 2005, he noticed Alesia Hamilton, a veteran teacher with a gentle manner. "She called students 'friends;' never did she raise her voice," he recalls. "I thought, 'Maybe she could teach me.'" Hamilton was stunned by his request. "I thought, 'How do I teach him?'" she says.

But she agreed to try. For two hours every afternoon that summer, Hamilton and Williams sat in the library, poring over picture books with one or two words to a page. "He didn't know words or letters," Hamilton, 43, recalls. "But, unlike a child, he had this wealth of knowledge that comes with living your life and he understood words in a way that young children can't." Impressed with his dedication, Hamilton persuaded principal Patterson to let Williams join her class for the 2006 academic year; after clearing a background check, Williams showed up that August for the first day of school, toting the lone worn leather duffel bag in a sea of brightly colored backpacks.

Attending daily from 9 a.m. to noon (he eats in the cafeteria with the kids once a week), Williams now is in his second year in Hamilton's class. Using a finger roughened by years of physical labor to follow the words as he reads, he counts his accomplishments by the books in his reading nook—The Three Little Pigs, Bill Cosby's The Best Way to Play: A Little Bill Book for Beginning Readers and a children's bible. On this recent morning, Williams and his two reading buddies Denisse Rubio and Jessica Lord sit at a table—Williams on an adult-size bench that Hamilton brought in—and start on a new book, Too Many Puppies. "What did you say that word was?" Williams asks Denisse. "I think it's 'yikes,'" Denisse says. Jessica agrees. "I don't hear that one very often," Williams says.

The help goes both ways. At Edison, where 87 percent of kids get free lunch and one-parent families are the norm, the septuagenarian first grader has become a beloved grandfather figure, school district officials say. "Alferd," adds Hamilton, "is an anchor. He lifts kids up." Drayke Collins, 7, recently diagnosed with ADHD, "had a horrible kindergarten year and didn't want to go to first grade," says his mom, Amber Jones, 26. "Then there was Alferd. Drayke loves reading and talking with him. Now I can't keep him away." Sydney Bauer's daughter Leah, 8, and now a second-grader, was in class with Williams last year. "Leah would come home every day with stories about Alferd," says Bauer, a cook. "He's teaching kids you can learn at any age." Says Leah: "He showed me how to stretch out words if you couldn't figure it out. He's helped so many of us. He's a great person to have in your class."

Williams' lesson to his young classmates is simple: "I tell the kids they can have anything they want in life if they stay in school," he says. As for himself, Williams plans to stay in Hamilton's class, year after year, until he gets his GED, a goal Hamilton is convinced he'll achieve, just as surely as he finished his first book—Little Bear, by Else Holmelund Minarik, about a mother bear caring for her cub. "I'll never forget it," Williams says. "That was like saying to my mother, 'I did it. I did what I promised I would do. I learned to read.'"
Advertisement
Today's Photos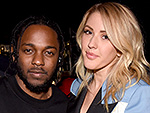 Treat Yourself! 4 Preview Issues
The most buzzed about stars this minute!