People Top 5
LAST UPDATE: Tuesday February 10, 2015 01:10PM EST
PEOPLE Top 5 are the most-viewed stories on the site over the past three days, updated every 60 minutes
For 10,000 Sons of Harvard and Yale, the Schools' 100th Football Reunion Will, as Always, Be More Than a Game


Yet The Game is more than the sum of its shortcomings; It carries the weight of tradition. Not only were Yale and Harvard among the great powers of football's first 50 years, their early matches changed the shape of the game. Before 1875 Yale had been playing soccer and calling it football; Harvard's game was closer to rugby. In the years that followed, Yale adopted Harvard's ball and its running game, then added a few ideas of its own. "All football comes from Yale," Notre Dame's great coach Knute Rockne once observed, and he wasn't very far from the truth. Yale's first coach, Walter Camp, invented both the line of scrimmage and the system of downs that gave the sport its lasting foundation.

So great became the intensity of the Yale-Harvard rivalry that a later Yale coach, T.A.D. Jones, was able to tell his team without fear of hilarity, "Gentlemen, you are now going out to play football against Harvard. Never again in your whole life will you do anything so important." That conceit seems especially outlandish given the achievements of The Game's august alumni. Robert and Ted Kennedy lettered for Harvard, and brother Jack would have too if it hadn't been for his chronic bad back. Among the Yale team's distinguished Old Blues: the poet Archibald MacLeish, writer John Hersey and Sen. William Proxmire, known in his school days as Edward.

Given those antecedents, it is hardly remarkable that later generations of Yalies and Harvards approach their final game of each season with a sense of belonging to history. At both schools, football is regarded with a certain detachment; The Game is inescapably different. "Harvard is the one game when you leave your perspective behind," says ABC News correspondent Stone Phillips, Yale's quarterback in 1975 and 1976. "Maybe playing them isn't the most important thing we've done in our lives, but it's one of them." Washington lawyer Terry Lenzner agrees. "It's not just another football game," says Lenzner, a former assistant Watergate prosecutor who captained Harvard in 1960. "It's a contest between the elite."

Usually, players don't arrive on campus in awe of The Game; it's something that comes with experience. Lenzner remembers riding on the team bus through New Haven in 1959. "There were blue flags all over the place, and people jeering and throwing things at the bus. I got the sudden impression that this was real hostile territory. They really cared!" A year later, Harvard's graduated captain, Hank Keohane, took Lenzner aside just before kickoff. "Whatever happens," he told him, "this is the only game that's ever really going to count."

Yale's Brian Patrick Clarke had the same feeling going into his final game with Harvard in 1973. Clarke, now an actor on the ABC soap General Hospital, was co-holder of the Ivy League career field-goal record, but hadn't kicked one in The Game. In his senior year, with Yale ahead 35-0 and the clock running down in the gathering dusk, his teammates brought him in to try a field goal from 40 yards out. "I kicked the damn thing wide to the left," Clarke recalls. "It was a crushing blow. My final game, and I'd never get that chance again. It still bothers me."

Among the enduring myths about Ivy League football is that not only are the players smaller and slower than their Top-20 brethren, they also play the game with a certain genteel reserve. Yale running back Calvin Hill, a veteran of two Super Bowls with the Dallas Cowboys, remembers it all a bit differently. Physically and emotionally the most punishing game of his career, he says, was Yale's 1968 showdown with Harvard. Both teams were undefeated, but Yale was a solid favorite and led 29-13 with three minutes remaining. Then, in an atmosphere of mounting hysteria, Harvard scrambled from behind with two desperate touchdowns, tying the game on the afternoon's final play. "I've never seen a comeback like that in all my years of playing football," says Hill. "I remember how sore I was afterward. I played 13 years professionally, but I don't think I've been in any game that's been more competitive from a physical standpoint."

Hill wasn't the only one who was stunned by that game. Seven thousand miles away, John Downey, a Yale lineman 17 years earlier, was waiting for the score in solitary confinement. Shot down over China on a CIA mission in 1952, he had been imprisoned for 16 years. "The one thing they always let me get was sports magazines," says Downey, who was released in 1973, "and when you have very little else to concentrate on, these things take on enormous meaning." In his mind, Downey frequently replayed his own Yale-Harvard games, sometimes embellishing his own performance dramatically. In 1968 he had been following Yale's season with growing excitement and waiting tensely for the result of The Game. Late in the fourth quarter, in premature celebration, a family friend left Harvard Stadium early and sent him a brief postcard message: "Jack: Yale undefeated, champions 29-13!" Two weeks later, Downey got the card. "It was terrific," he says. "I felt just great. Then I waited for the reading material, which got there much slower." The magazines arrived on Christmas Eve, and Downey learned of the tie with a sense of betrayal. "There was a howl of agony," he says. "I was probably the last guy on earth who really cared about the game to learn the score. In a way, that was my most memorable Harvard game. I got the sense that in life, nothing is certain. You can't even trust your own eyes."


This Saturday, when Harvard plays football with Yale for the 100th time since 1875, most of the world will breathe a weary "Who cares?" After all, The Game, as venerable Ivy types like to call it, isn't the college game's oldest rivalry—Princeton vs. Rutgers has that distinction. Nor is it played with the kind of semi-pro slickness that America sees every Saturday afternoon on TV. When former Yale quarterback Brian Dowling, an all-state high school player from Cleveland, Ohio, saw his first Yale-Harvard game as a freshman, he was appalled. "It was the most boring, inept game I'd ever seen," he recalls.
Advertisement
Today's Photos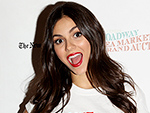 Treat Yourself! 4 Preview Issues
The most buzzed about stars this minute!